Life is not lived in epic battles.
As an Amazon Associate I earn from qualifying purchases. For more details, please see our disclosure policy.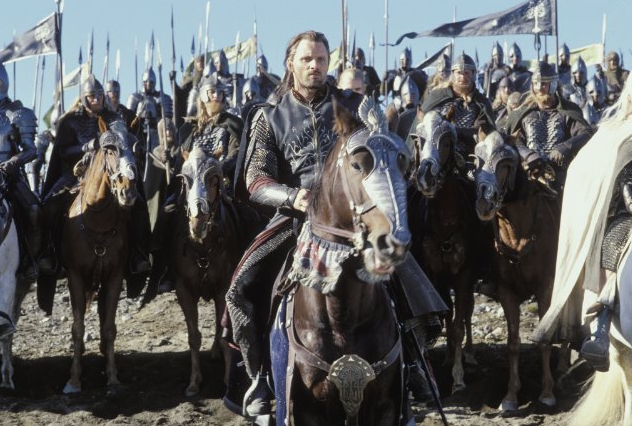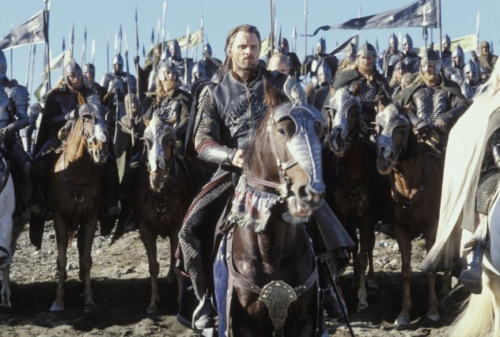 Photo source: © 2003 – New Line Cinema
I am a movie and book junkie. I love a good story. And I'm enraptured by that classic battle of good versus evil.
We've watched our fair share of adventure and action movies this summer. I'm a sucker for The Lord of the Rings, Harry Potter, and Narnia. I could watch those over and over. I'm taken by those epic battles at the end where the good guys finally beat the bad guys, despite the odds.
But, one thing that struck me recently is that life is not lived in epic battles. To fight the good fight is not to walk on great battlefields and conquer a giant.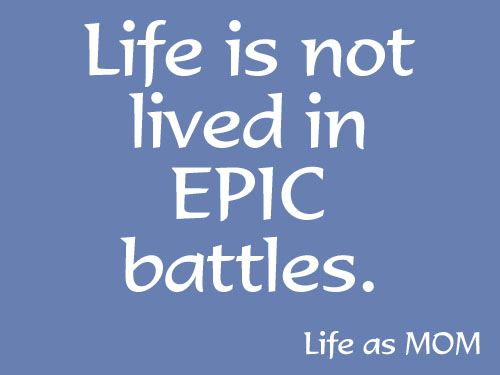 Life is lived in:
choosing to wipe the nose, change the diaper, pour the milk — all without sighing.
folding (and refolding) those mountains of laundry.
taking a deep breath when you hear the whiny voice and calmly asking your child to use a nicer voice.
listening to the complaints of one child against another, empathizing, and then helping them find a resolution.
getting up the next morning to do it all over again.
In the life as MOM, to be the conquering hero is to dust yourself off and get back in there.