How to Live Without Credit Cards
As an Amazon Associate I earn from qualifying purchases. For more details, please see our disclosure policy.
Wondering how to live without credit cards? It's totally possible. And you'll feel so much better knowing things are paid for.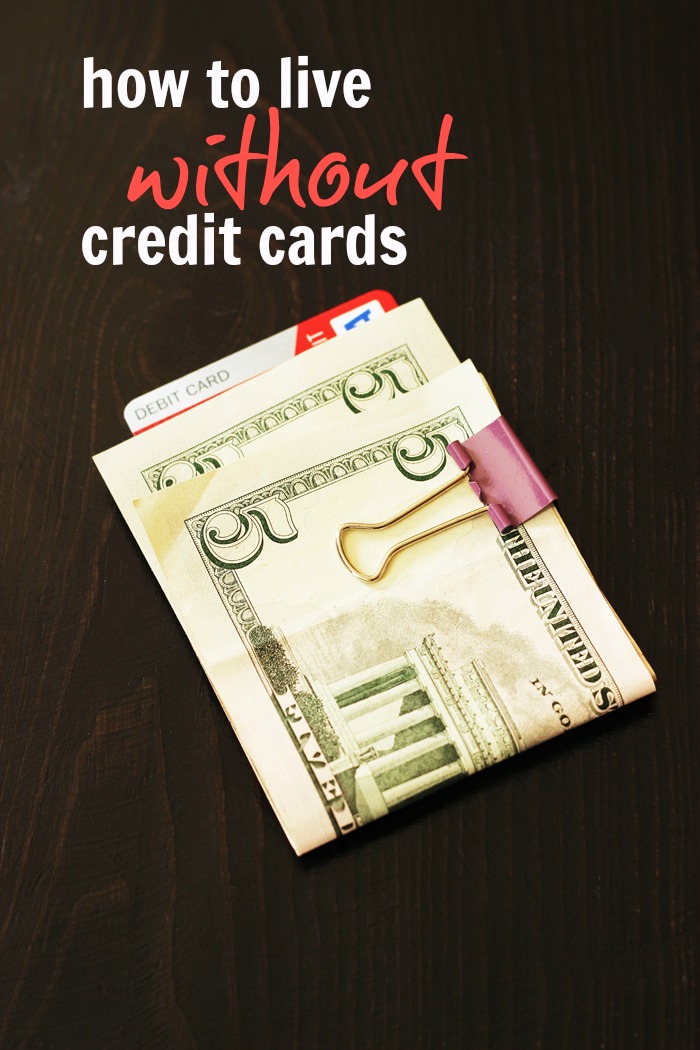 Once upon a time I thought it was impossible to live without credit cards. Even if I had the funds "to pay it off every month," it was the convenience I couldn't live without.
Or so I thought.
Our month went like this: spend, spend, spend. Get the bill. Pay it with our monthly income, wiping out most of our cash on hand. Start all over again.
Sure, we "used credit cards responsibly." We paid off our balance every month and tried to be frugal. But we were spending funds we didn't yet have, counting on having enough at the end of the month to pay the bill.
This worked fine for us until we hit a slick patch of unexpected unemployment and then it was a slippery slope into debt. Cutting out our credit cards was the first and major step to our getting out of debt.
If you're struggling to get out of debt, you have to get off the ferris wheel. You can't keep acquiring new debt and expect to wipe it all out. This book is also a good one to read.
A friend called one day with some burning questions about credit cards. They have a great income and plentiful savings, but she felt that she was paying three mortgages when it came time to pay the credit card bills. They "use credit cards responsibly," but she realized that she was enslaved by them.
There must be a better way, right?

Live without credit cards? How? We've done it now for eight years. We live better now than we did before, so I have zero regrets.
Here's how we make it work:
How to Live Without Credit Cards
1. We don't carry any credit cards.
There's plenty of plastic in my wallet, but it's my debit card, store discount cards, and gift cards that now weigh me down.
You can't spend what you don't have. And if you don't have a credit card in your wallet, you generally can't use it. That's easy.
Some people freeze their credit cards in a glass of water and store it in the freezer. That makes it hard to get to. Some banks will allow you to turn the card on or off in your account.
2. We closed all our credit card accounts.
Yes, yes, we did. Once the accounts were paid in full, we closed them. We made it as difficult as possible for ourselves to go back to our old credit-spending ways.
3. We use our Visa debit card or Paypal for online transactions.
There's no excuse that you have to use credit cards to shop online. It just isn't so. I pay almost all our bills online without a standard credit card. Either I write an electronic check from our bank account or use our VISA debit card.
VISA debit cards have all the same securities and protections as a regular credit card, but the funds come directly from your bank account, bypassing a bill and a life of credit.
When I swipe the card, I know that I'm paying with my own money and not the credit card company's.

4. If we buy something big, we pay for it with cash.
It is rare that we make large purchases on a whim. We tend to research and think about the purchase ahead of time. This helps us make sure we really want it as well as to secure the funds in cash or check to pay for the item.
We saved our pennies for two years in order to fund our trip to Europe. Rather than spend money we didn't have, we knew that everything was paid for. This made the trip so much more enjoyable than coming home to a stack of bills!
5. We use cash, check, or debit card to pay for things.
When money was super tight and we were aggressively fighting debt, we pulled cash from the bank and divvied it up into different envelopes. I know from experience, the envelope system works.
Since we paid off all our debts, we've gotten a little more relaxed about the envelope system. We have a budget and keep our spending in check.
6. We spend less by not using credit cards.
Feel free to disagree, but the proof is in the pudding. Statistics show, as does my experience, that we are more likely to overspend when the money is not instantly removed from our possession. Using a credit card gives one a false sense of having more than we really do.
7. We are saving for the Big Kahuna.
College, retirement, and a house purchase are all big expenses, experiences that tempt people toward borrowing money and living on credit. We desire to avoid those temptations.
Currently, we do not own the home we live in. Our philosophy? Until we get a big enough down payment and home costs are low enough, buying a home (and the ensuing mortgage) would be "renting money." And renting is renting.
In the meantime, we've been squirreling away extra money so that as the FishKids head to college or we really do find the right house, we are in a good position to pay cash or a huge down payment for those things.
Are we worried about a good credit score? We have one. We've paid off our debts. And we plan to put huge down payments on anything that might involve a look at credit scores. Read this perspective on credit scores for more information.
One instance when a credit card can be a good idea: International Travel
When we went to Europe, we needed to be able to access our bank account from abroad. We certainly weren't going to carry thousands of dollars in cash, and traveler's checks are a thing of the past.
While we did use our VISA debit cards overseas, those transactions were subject to fees. Prior to our departure, we opened a travel credit card account that was only for the trip. We paid for our on the ground travel expenses with a combination of cash (pulled from the French or English bank via our debit cards) or credit card. Since then, the card has sat in the safe, awaiting our next trip overseas.
In anticipation of our next trip, we're looking into a Charles Schwab Checking Account that provides fee-free international transactions.
To live without credit cards may seem radical. But, it is very doable. And it can save you money.
Do YOU live without credit cards?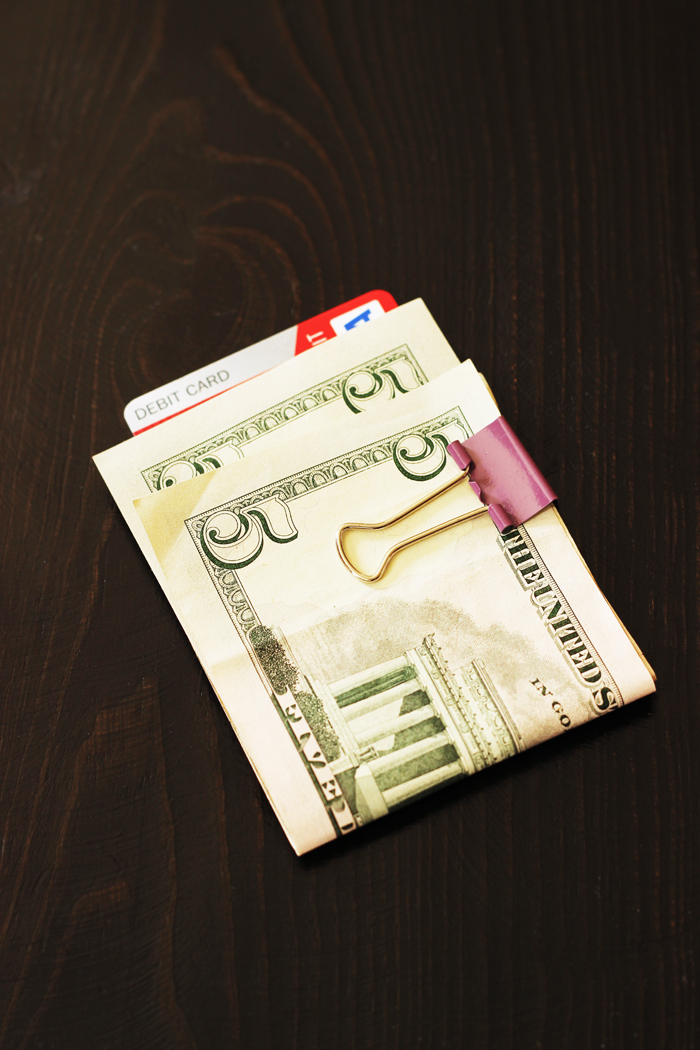 For more tips and tricks regarding budget living:
*This post was originally posted June 24, 2010 and has been updated.