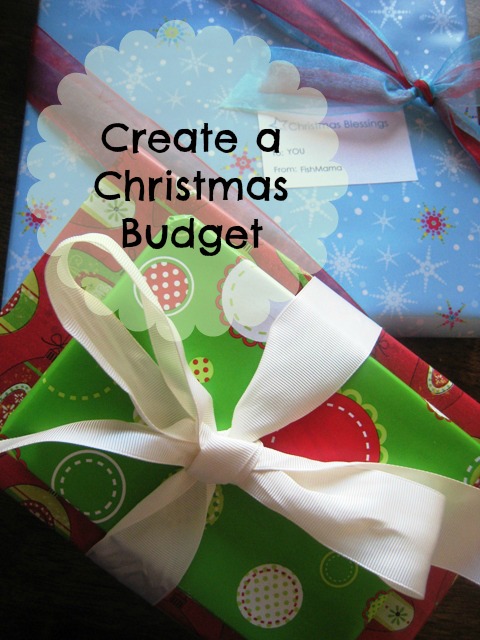 If you haven't been to Walmart or Target yet, you might not know that the Christmas shopping season has arrived. If you haven't been on Pinterest, you might not know that they've traded pumpkins for elves on the shelves.
Yep, even before the turkey's cooked, we're scrambling to plan out Christmas. But, before you go scheming about all the different colored wrapping paper and ribbons to buy, can I just say one thing?
Make a budget.
Decide now how much you will spend on holiday extras. Make the hard decision not to spend more money than you have.
Gosh, what a party-pooper, huh? 
Sorry. But, I've known too many people who were still paying for last Christmas while they were shopping for this one. I've been one of those people. And it's not fun. It kinda takes the joy out of things. Those things you're buying are not really yours when they're not paid for.
Here are your marching orders:
1. Make a list.
Decide today how much money you're going to spend on family gifts, friend gifts, new clothes, Christmas cards, etc.
2. Check it twice.
Chances are you may have to cut something. Few of us can manage to do everything we want to do all the time.
Prioritize and make room for the most important things.
3. Don't be naughty. Be nice.
If you cheat and overspend, you hurt no one but yourself. Don't go into debt over some dumb toy that your kid will have forgotten about three months — or three days — later.
Do yourself a favor and focus on experiences rather than stuff. You'll all be better off.
4. Then, start shopping.
If you have a list of budget items and a set amount of money to spend, your purpose will be clear: don't spend more than $$. Deal shopping will be your priority. If you can get Christmas cards for FREE, then that frees up money to spend on other things. If you can make a gift for cheap, you can stretch your dollar further.
But, none of this happens in a week. You need to start planning now.
And it starts with a budget.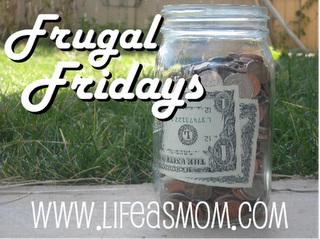 This is Frugal Friday. In an effort to make these weekly financial discussions more interactive, I'm no longer posting a link-up. Feel free to leave a link in the comments. But better yet, chat with us on today's topic.