12 Ways to Save on School Stuff
As an Amazon Associate I earn from qualifying purchases. For more details, please see our disclosure policy.
As we gear up for back to school, check out these new and classic ways to save on school stuff.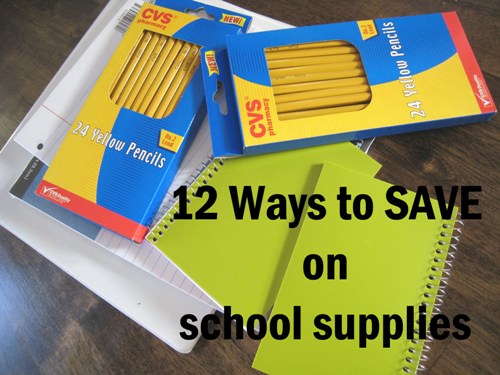 It's here! You knew it was coming. As soon as the last fire work fades on the 4th of July, the megamarts start stocking the shelves with school supplies. Yes, the school sales have already begun.
For some of us we're busy buying backpacks and lunch pails. Others of us are stocking our home libraries with curriculum for the new year. Whether your kids go away for school or start their daily lessons at the breakfast table, school supplies can cost us a pretty penny.
As we end the 12 ways to save series, I thought I'd share a list of ways to save some coin on all that school stuff. Some of these ideas apply to everyone, some just to public and private schoolers, some just to homeschoolers. Choose what fits for your situation.
1. Shop your closets and cupboards.
I've found that it's all too easy to overbuy if I don't already know what we have. For years I bought armloads of binder paper until I realized that we had enough for four years of schooling. That supply has now run out, and I'm ready to restock. But, I saved a lot of money and storage space by not buying more than we needed.
2. Shop the sales.
Now is the time to buy the things that you really need. If there are things that would be "nice to have," see if you can hold out until the clearance sales start in a few weeks.
3. Buy quality for the things that need to last.
A few weeks ago JessieLeigh shared some great tips on where to concentrate your back-to-school dollars. I hadn't thought of it in years, but her comments reminded me that a good quality backpack can last all of high school and into college.
That junky $2 backpack whose straps will break during the second week of school isn't saving you any money if you gotta go out and buy a replacement.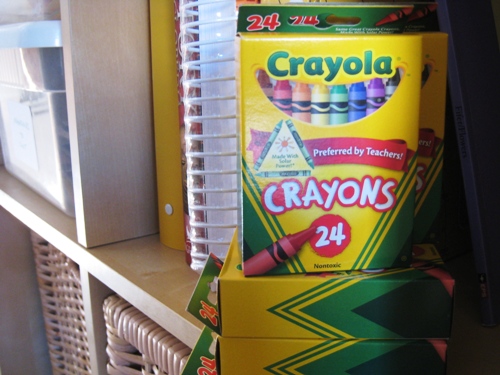 4. Buy more than you think you will need.
Crayons, pencils and notebooks are at their rock bottom lowest right now. Stock up and buy a few extras. You don't want to pay full price later, believe me. Think ahead to the holidays, too. I bought my kids' stocking crayons last week and stashed them away for later.
5. Don't overbuy.
That said, don't go overboard, either. Don't stock up unless you know that you will use those supplies this year or next.
6. Talk with kids about what's important.
The back-to-school season can stir up all kinds of gimmes and wants and keeping-up-with-the-Joneses. Have an honest conversation with your kids, at least those that are old enough to understand. Money doesn't grow on trees. Talk about their priorities and how you can fit them in the budget.
7. Shop Ebates.
If you're buying school clothes, consider making those purchases online through a money-back shopping site. If you use Ebates, you get a certain percentage back from your purchases. Deals change daily.
8. Get thrifty.
For school clothes, uniforms, and other long-term items, check your local thrift store, consignment shop, and craigslist. You'd be surprised what deals you can score.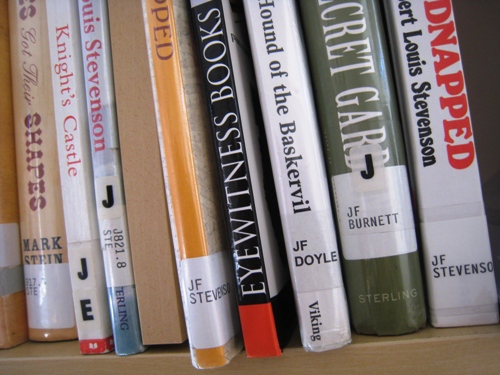 9. Check the library.
Homeschoolers often need to buy a lot of their books and curriculum. Check the library before you buy. And don't forget local college and university libraries that will lend to the general public.
10. Shop Amazon.
I regularly find the very best prices on books at Amazon. We've bought a ton of books for the new school year and the rock-bottom prices (and best shipping) were on Amazon.
11. Borrow from friends.
We have saved a lot of money on school books over the last decade thanks to the generosity of friends. By making your collection available, you can extend that benefit to others — and hopefully they will do the same.
12. Trade.
Be creative in funding your back to school season. Perhaps a neighbor needs a set of school uniforms that you are happy to trade in exchange for their old flute. Maybe your homeschool co-op friends are done with the math curriculum that you have your eye on and they want to try out the Latin that you're done with. Swap!
There are lots of ways to save on back to school supplies. Be creative and you may just save a few bucks.
Today's Frugal Friday!
Time to swap ideas and inspiration for saving money.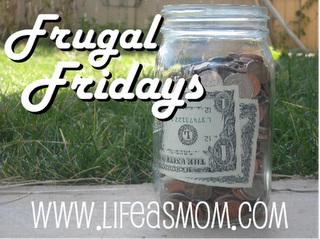 How do YOU save money?
Please remember to follow the Frugal Friday Guidelines or be deleted.
Post a money saving idea and explain how it is helpful in your post.
No giveaways or deals posts.
Recipes are allowed, but you must explain how it saves people money.
Please include a link back to Life as MOM.