5 Things Sarah Taught Me
As an Amazon Associate I earn from qualifying purchases. For more details, please see our disclosure policy.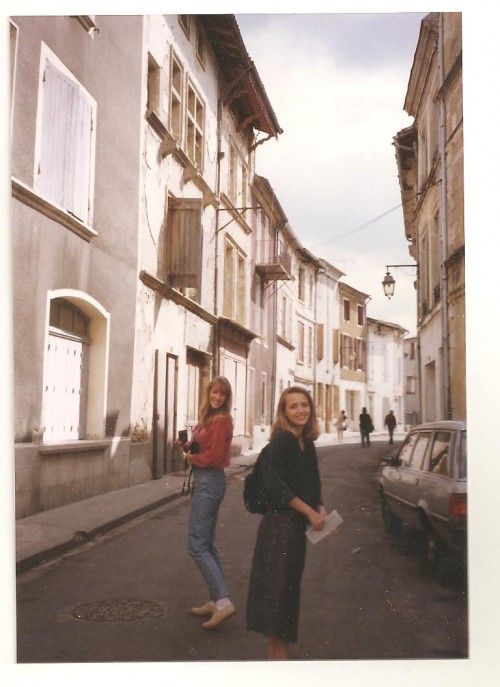 My friend, Sarah's birthday is tomorrow. We met about 20 years ago when we were embarking on a great adventure — a year's study abroad, in France. We walked all over Bordeaux and the outlying areas together, talking about everything under the sun.
Later on we both majored in French Literature, became high school teachers, married, and had kids. Sarah was tall and thin, funny and witty.
She was brilliant, I think. I thought I knew it all, but she really did. Sarah taught me many things.
1. Keep your eyes straight ahead.
For some reason exhibitionists and flashers singled Sarah out. It was almost a daily occurrence that she might cross paths with someone — in broad daylight — who was sharing too much.
It became a habit then, when we were together, to keep my eyes on the road and not be distracted by the foolish or inappropriate things others might be doing. It bodes well in life as well as on foreign streets.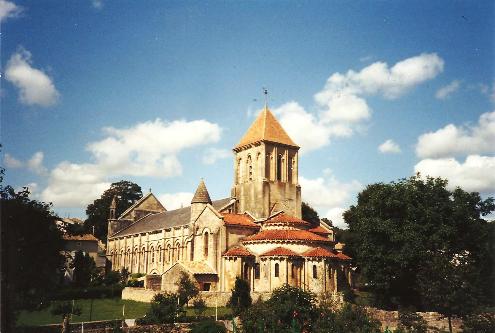 2. Be brave.
Sarah and I kept in touch about once a year. But, it was that kind of friendship where you could easily pick up where you left off and no one felt guilty for the passage of time.
Over those years I would hear her recount her mom's struggle with lymphoma and how Sarah birthed her first baby while her mother fought desperately to live to see her granddaughter, just a few floors away. Sarah and her husband ended up taking their baby home to her parents' house so that her mom could walk through to the end and yet share in the baby's homecoming. In some ways, that was laughing at the days to come.
A few years later, Sarah's home burned down. And she and her husband worked to rebuild all that they had lost. She faced such tragedy, yet she was perseverent.
3. Laugh at yourself.
Sarah had a gift for storytelling, a true gift. She could make me laugh so hard as she told me her latest tales of woe.
Though she had every reason to complain at times, she could still laugh and make others giggle and cry with her. I always wanted her to write a book. It truly would have been the great American novel.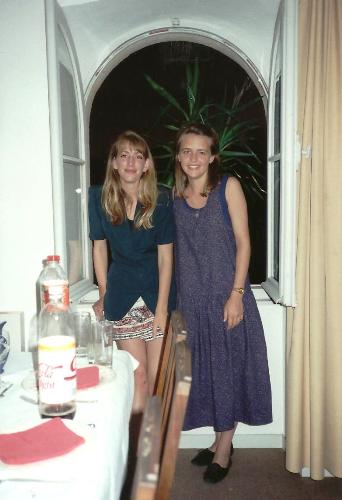 4. Ice cream and chocolate are meant to be explored — with gusto.
In Bordeaux, Sarah could rattle off every kind of candy bar they sold in continental Europe. I was stunned that she had had the time, inclination, and francs to test them all out. But, she had. And she knew what was good. She knew ice cream and sweets like nobody's business, which made her an even more fun companion to have.
5. Live life to the fullest.
Sarah died six years ago in an automobile accident. She left behind two children who were 2 and 4 at the time. I found out a month or two later. Her sister was cleaning out her car and found my latest baby announcement. Knowing Sarah, she held onto it, though it had been almost a year since I sent it, because she was going to call. She always did. She was a steadfast friend. A much better friend than I was, in many ways.
That day when Sarah loaded her kids in the car was probably like any other day. There was nothing unique about it, except in how it ended.
I am reminded: the days are long, but life is short. I still weep over the loss of her friendship, over the loss of her life, her dreams, her hopes for her children. Their loss is so much greater than mine.
But what can I do?
I can keep my eyes on the journey ahead of me. I can be brave when times are hard. I can laugh at myself. I can eat ice cream and chocolate because they are meant to be enjoyed.
And I can live life to the fullest.