Accepting Help with a New Baby
As an Amazon Associate I earn from qualifying purchases. For more details, please see our disclosure policy.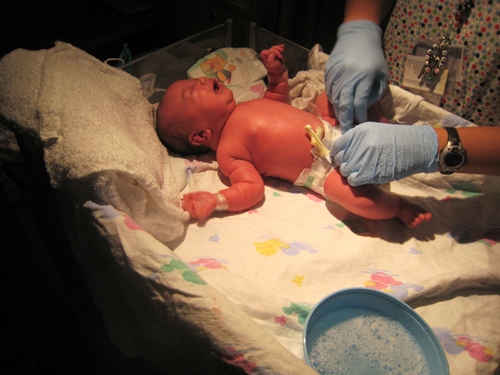 FishBaby is now no longer a baby. At two years of age, she is walking and talking and getting into all sorts of trouble. But, I well remember the joys and trials of bringing home a new little one. The last two years have flown by!


Today Lauren shares with us some suggestions for accepting help when you've got a new baby. To let others serve you is sometimes harder than you think.
A post from LifeasMOM contributor, Lauren from Mama's Laundry Talk.
I am the first to admit: I have a really hard time asking for and especially accepting help. I don't struggle with control, but I do struggle with the thoughts of putting people out. I know others are busy and I don't want to inconvenience them.
However, I readily accept help with a new baby in the house. With a newborn, my own limitations are glaringly apparent to me and it is such a blessing when help comes my way!
Have you had trouble accepting help in those last few weeks of pregnancy? Or with a brand new little one in the house? If so, here are a few strategies that might work for you:
Have the family calendar visible for all to see.
Are people bringing you meals? Make sure to write those nights on the calendar. It gives you something to look forward to, and it lets the rest of the family know dinner plans.
Is someone taking your other children for a couple of days? Or transporting them back and forth to school? Make sure that goes on the calendar too. By writing it down for all to see, everyone is on the same page and knows the plan without mom repeating it multiple times.
It's also a huge help to a new mom in that she doesn't have to think about the schedule over and over. Those early days are filled with sleeplessness and the less brain power needed for planning the better!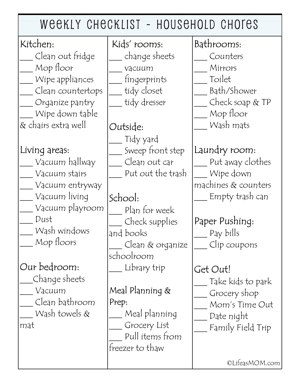 Write down household tasks and your preferences regarding them.
If you have specific housekeeping methods that must be completed, write those down for your helpers to see.
If you are ultra-picky about how you wash your clothes, make a quick list of the items that must be washed carefully. Post it above your washing machine, or even on your laundry bulletin board so your instructions won't be missed. Does your dishwasher only run on one setting? Make sure you tape instructions to the front so volunteer dish washers will know.
Is someone dropping your son off at basketball practice? Write down specific drop-off/pickup times and places so no one will have to guess at the last minute.
People want to do things as you usually do them. If you have time before the baby comes, write down the tasks that must be done a certain way and make them visible for your helpers to see. Consider putting all instructions in one easily visible place such as in a master binder or taped to the front of the refrigerator. Your volunteers will be grateful!
Be willing to 'bend' a little.
It is hard for some moms to accept help from others because they are so used to doing things themselves or they really like their own methods best. For the first time mother, it is hard to realize you really can't do it all.
Whether it is your own mother, mother in law, sister or family friend, be willing to 'bend' on your standards for a little while. It is okay if the older kids don't make it to bed until 7:45 and their bedtime is 7:30 sharp. And life will go on if the dishes aren't stacked in the dish drain in the method you usually use.
I speak from experience: a willingness to be flexible and go with the flow is so much easier than being uptight and anxious because others aren't doing your duties as you usually would. Anxiety of any reason makes those newborn days harder than they should be.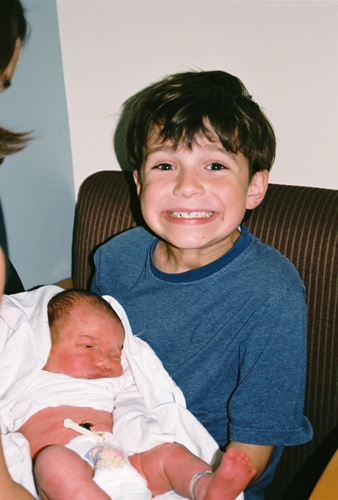 Let your friends and family enjoy the days with you.
My mother has a fabulous (and convicting!) phrase that she says to me often: "Don't rob me of my joy!"
I really have to remember that when it comes to accepting help. Other people want to bless you and minister to you, whether through meals or housecleaning or helping with older siblings. I really think that people are looking for tangible ways to help you when you have a new sweet one at home.
Don't rob them of their joy, and happily invite them right on in!
— Lauren Hill is the 'Mama' behind Mama's Laundry Talk and is eagerly expecting the birth of her fourth little one.
What's been YOUR experience in accepting or offering help?