5 Things to Do When Christmas Is Over to Enjoy It All Year Round
As an Amazon Associate I earn from qualifying purchases. For more details, please see our disclosure policy.
Does the joy of Christmas seem to pass all too quickly? Life as MOM contributor Prerna has some ideas on how you can enjoy the spirit of Christmas all year long.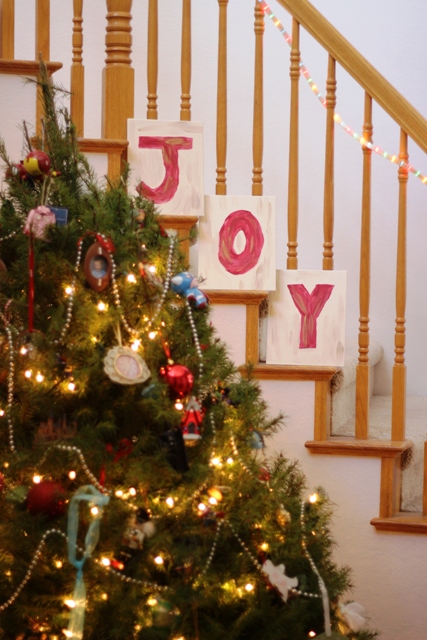 Yes, I know. We haven't even started with the celebrations and am already talking about when it's over.
But please hear me out;)
The thing is every year, this beautiful day seems to pass me by too quickly and in a flurry of cookies, cake, gift wrap and cards.
So, this year, I am focusing on enjoying the spirit of the season – loving, caring, spreading light, shining bright.
And that is something I want us to do all year round and not just one day or even one month.
However, I know that life gets busy, everydayness comes in and it just can be too difficult to think about shining bright and spreading light when you haven't slept in 2 days, have a deadline to meet at work and the toddler is sick. Ask me how I know!
But I also know that planning to enjoy the sweetness of this season once it's passed us by, can go a long way in helping me actually press pause and enjoy it, so I'm making a list of the 5 things we can do to actually enjoy the joy this holiday brings to us all year round:

1. Listen to happy music
This is so simple to do and yet something that I easily forget about. Playing cheery music. Seriously simple and so effective in lifting your spirits.
What are YOU listening to when you go about your day? Try playing some happy music and better still, sing along. See how wonderful it makes you feel!
2. Spend time with people who make you happy
The holidays are when we take time out to spend time with friends and family who lift our hearts up, open their homes to us and give us the warmth that connecting and community brings.
How about we do it every week? Or every month?
I'm going to be more intentional about spending time with the people who make the most difference to my life and my living. My family, my closest friends, my colleagues who "get" what I do.
I'm penciling in simple things like Skype call with Heather or Meet Ingvild for coffee into my calendar.
And I'm clearing space in my calendar so I can finish work early and hang out more with my husband and daughter, easily, every single day.
Spend time with those who matter. Even 30-minutes in a week can do the trick to keeping up your spirits and letting others know that you care.
3. Volunteer once a month
Charity and volunteering shouldn't just be for the year-end but the truth is we're all so busy the rest of the time that the holidays are pretty much when we can take time out.
However, am thinking that a once a month volunteer activity isn't asking for much but it will give us the warm fuzzies that doing good always brings, right?
4. Host a dinner party
Christmas is about family and friends and having a delightful dinner, filled with laughter, stories and memories.
I'm committing to inviting people over at least once a month, if not more for a nice sit-down dinner and enjoy not just good food, but great conversations, connecting and communing with each other.
5. Wear your nice clothes
…or jewelry or perfume. Yes, wear it because at the risk of sounding superficial, when you're dressed pretty, you feel pretty and I don't know about you, but Christmas is the time when I feel absolutely gorgeous with my hair, nails, and outfit all down pat. While I can't do all of this on an everyday basis, I can take out my "special" outfits and wear them a little more regularly than 2-3 times a year.
How can you spread the Christmas cheer when the tree is down and decorations packed away? Share with me… We can all do with more ideas!

Prerna Malik is a mom, a wife, a writer and woman who believes in parenting with love, being postively productive, and creating a home that invites you to put your feet up and relax. Check out her free eBooks on organizing and productivity to get literally, hundreds of ideas on how to get organized on a shoestring budget, right now.
Read Prerna's posts here.