5 Reasons We Don't Bother to Fight the Frump
As an Amazon Associate I earn from qualifying purchases. For more details, please see our disclosure policy.
Are you feeling a little dumpy when it comes to your clothing? Is it time to fight the frump? Are you guilty of these excuses?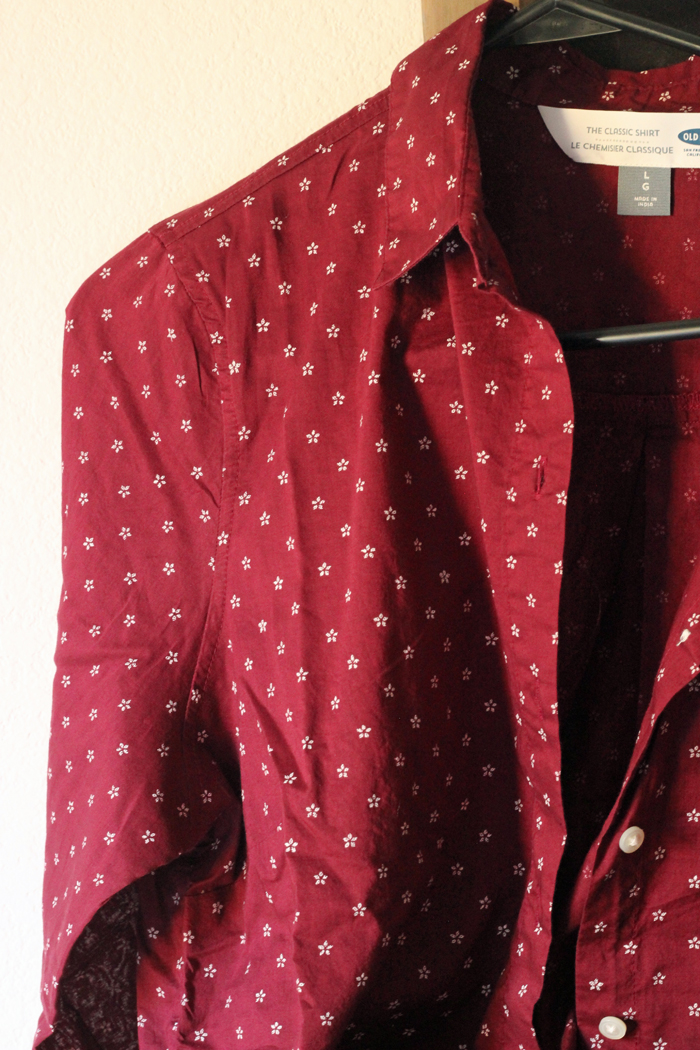 I come by frumpiness pretty honestly. Knowing what's in style just isn't really high on my priority list. There are too many other things on which I need to focus my attention.
That said, I don't like looking like a frump.
And all too often, that's the position in which I find myself. Like last week: in Nordstrom, getting fitted for a bra of all things, only to realize that my 10-year old shorts had muck on them and my last season t-shirt had a spill right on the front. Nice.
It was a little wake-up call for me. I've rode the summer wave of casual shorts and t-shirts, but it's probably time, now at 44, to give a little more attention to my appearance. I am, after all, no longer a college student.
That drive home from the mall, I started thinking about what I could do to improve my appearance and realized that one thing I could do was to stop making excuses.
5 Reasons Why We Don't Bother to Fight the Frump
You may be a natural fashionista and not need to think too long and hard about these things, but if you've found yourself in too many "mom clothes", it might be time to consider why you aren't paying a little more attention to your appearance.
Are these excuses you've been making for looking like a frump?
1. I'm not an ideal weight.
I hear you. I'm not an ideal weight, either. Over the last five years, a stubborn ten pounds have gathered on my form and been very resistant to leaving the facility. Despite all kinds of diet and exercise programs, I find myself back at this unlucky number. Should I wait until I lose that ten pounds before I start dressing better?
Probably not, because that might mean never.
I'm not saying you're not going to lose the weight. I'm saying if you dress to feel confident and comfortable, you'll enjoy the season until you get to your ideal.
If you're on a roll and dropping weight quickly, then by all means, hold off on big purchases.
No matter where you are, you are worth dressing in a style that reflects the beauty inside you.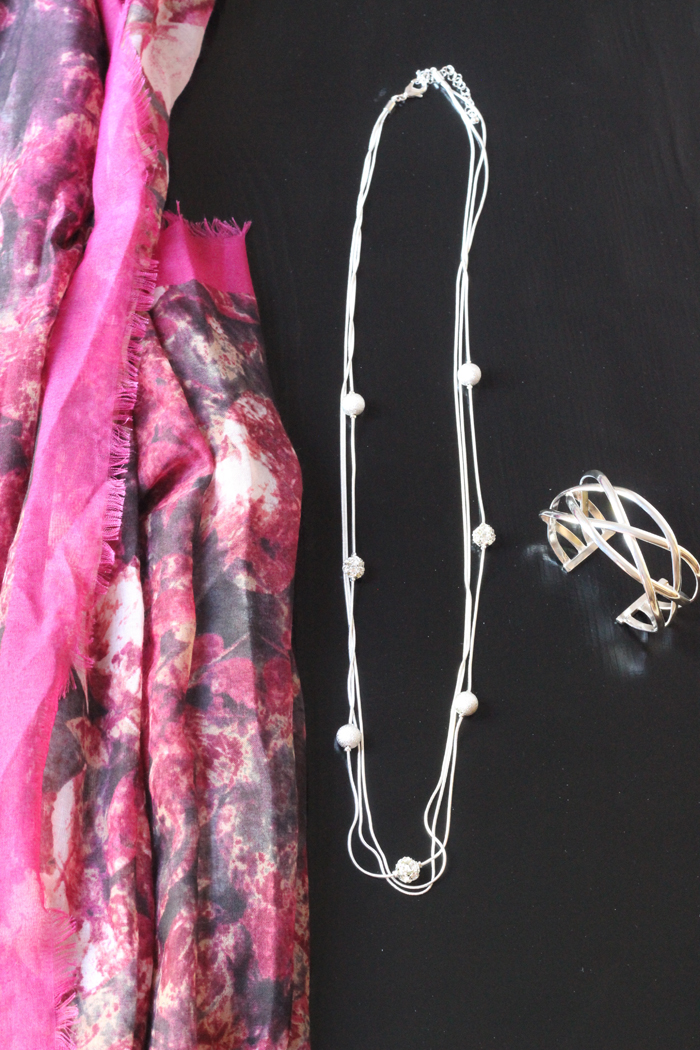 2. I have no place to go that it matters.
I've been a stay-at-home/work-at-home mom for 19 years, I get this. My most frequent appearances are made at the grocery store.
That said, my guess is that you've found yourself in plenty of situations where you were grossly underdressed or felt ill at ease because your ensemble didn't quite suit the occasion. I know that has happened to me more times than I can count!
Why wait for "a place that matters" when happenstance will throw those situations our way when we least expect it?! Let's dress so that we feel comfortable no matter where we are or who we're with!
3. I don't have money to buy new clothes.
I've been experimenting this past week, putting together "styled" outfits based on clothes that I already have. While some of them have not been my favorite, many have been perfectly passable for the general public. You don't have to be a regular Nordstrom shopper to dress for success, as they say.
Plus, there are plenty of ways to save money on clothes:
shop thrift stores and clearance sales
use eBates before shopping online – you'll get cash back on every purchase
browse what's available at ThredUp – find secondhand brand names that have already been vetted for quality condition
4. My clothes all get stained anyway.
I know well the season of wearing spit-up on your shoulder. Perpetually. It may seem counterproductive to put effort into your wardrobe when it's just going to get mucked up anyway.
Yet, there's something psychological at play when we dress to feel pretty and confident. Admit it, you feel better in pretty clothes than you do in the ugly, old stained ones. Especially when you need to pick the kids up at school or run into an old classmate at the grocery store.
There are ways to protect our clothes. Hello, aprons and burp cloths. And there are ways to fight stains. Yes, they take a little more effort, but I think in the long run, it's gonna be worth it — especially if you feel like a million bucks.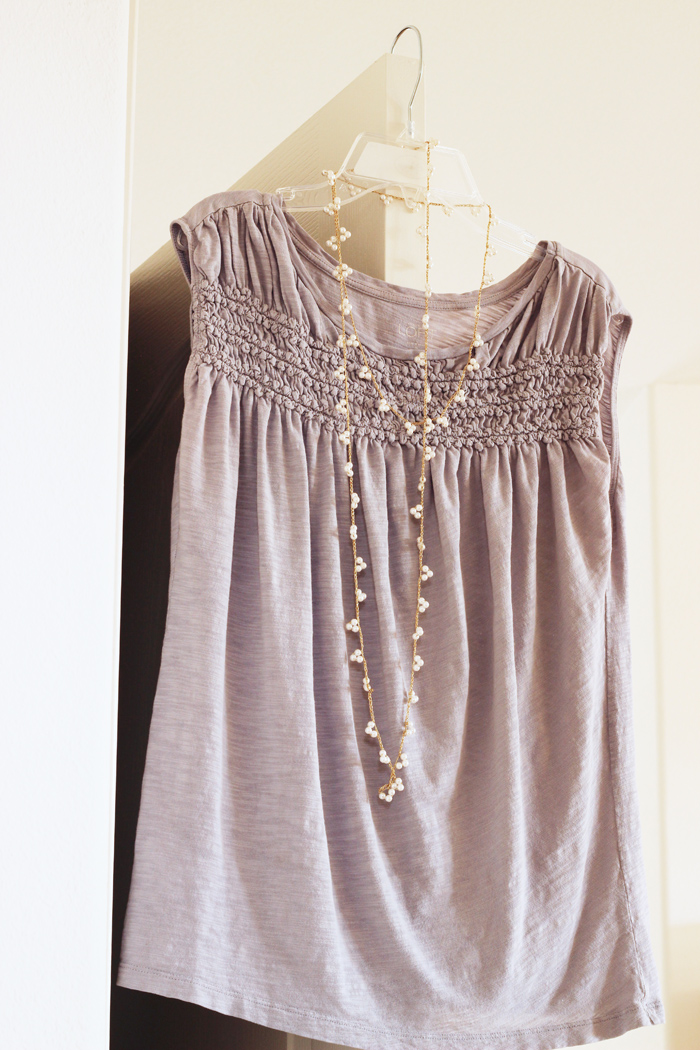 5. I don't have an important job.
I'm not a teacher. I'm not a bank executive. I don't have a high-paying, high power job. But, you know what?
I have the best job in the world for me. To be the best ME I can be. You have that same calling. And if being THE BEST YOU means feeling good about your appearance, then it's worth the effort to rock it!
Don't tell yourself that your appearance doesn't matter or that your daily occupations aren't worth dressing well. Those are lies. How you feel about yourself affects how you live your life, do your work, and love your people.
Appearances are not everything, that is very true. Looks are not everything. But, if you have the means and the desire to fight the frump, then I think it's a worthy fight.
It would be nice to have a perfect body, a personal shopper, and an unlimited bank account to fund said shopper, but that isn't my reality. Instead I'm making small efforts to update my appearance and be better prepared to take on the day and whatever situations it has for me.
Next week, I'll be sharing how I'm fighting the frump and offering suggestions on how you can, too. I'm super excited to tell you about my experiences with Get Your Pretty On, Thred Up, and the other various things I'm tweaking and experimenting with so that I can feel great when I leave my cave.
Are YOU fighting the frump?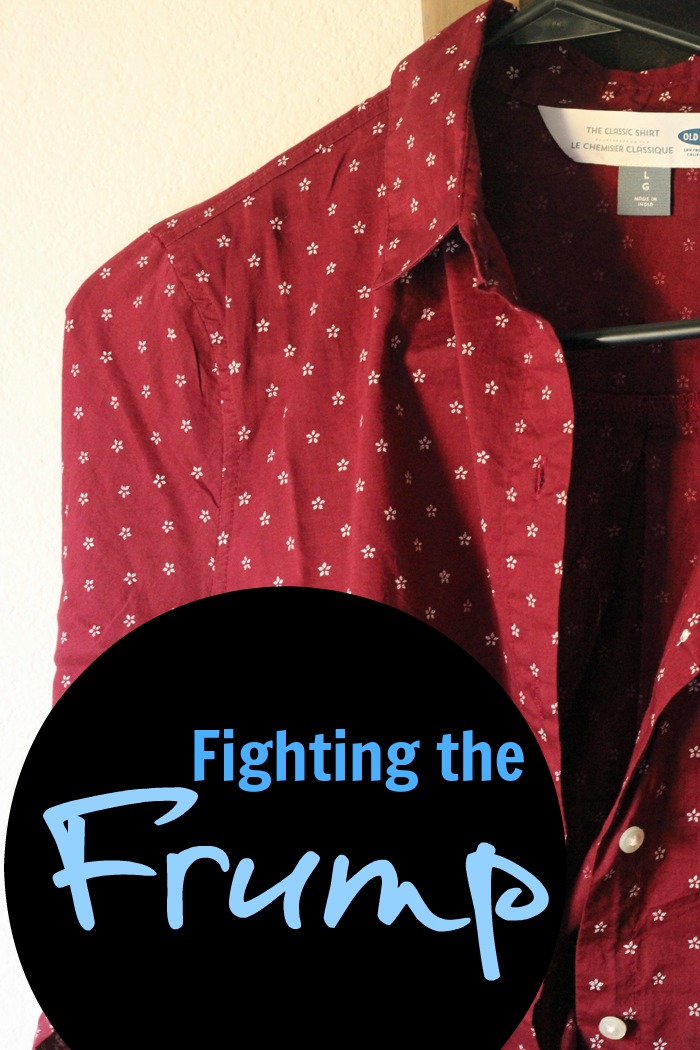 Related Reading:
Create a Capsule Wardrobe {Day 3 to a Renewed You}
How to Set Your Wardrobe Up for Constant Success