Ways to Streamline Your Life (Part Three)
As an Amazon Associate I earn from qualifying purchases. For more details, please see our disclosure policy.
Follow these ways to streamline your life so things will be easier, more fun, more productive. Use your time wisely so you can enjoy your life more!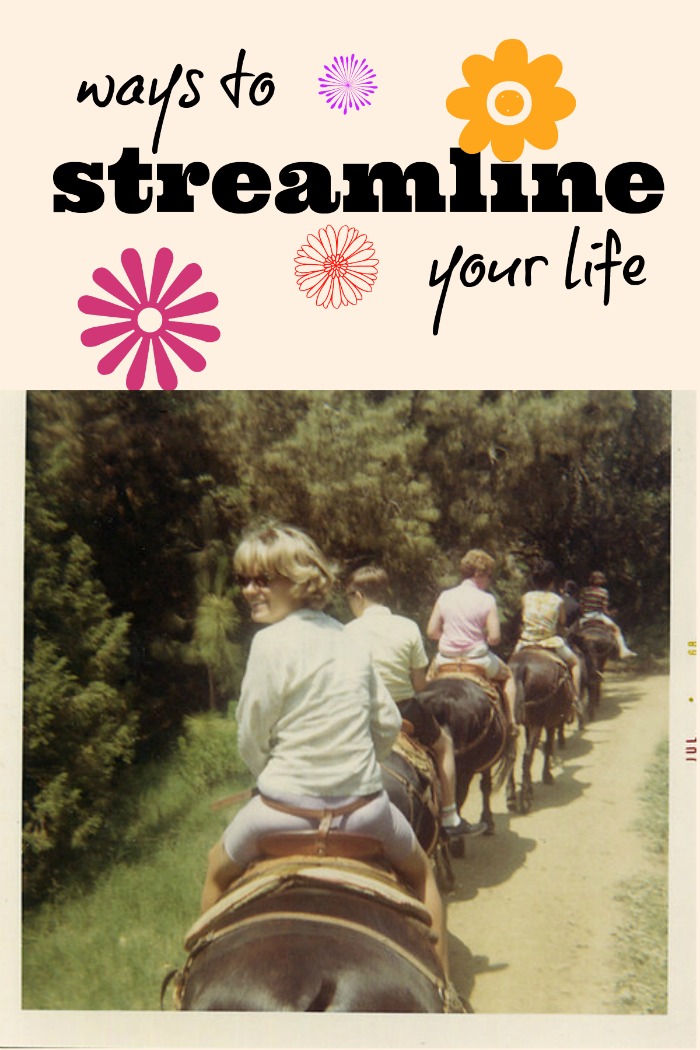 Ever feel like you're riding a really slow horse in a long line of really slow horses?
Life can be like that. You have places to go, people to see, and your mode of transportation is not performing as well as it should be. Or there are road blocks. Or you get lost along the path.
I've been talking about where we are on this road called motherhood and where we want to be headed. If you're just jumping in, the conversation starts here.
And most recently, I've been addressing ways to streamline, ways to be a little more efficient with your everyday so that you can spend less time on the "urgent" and more time on the "important."
Ways to Streamline Your Life
Go here for the beginning of this series on ways to develop systems and routines that help you be more efficient and effective in your Life as MOM. Here I'm continuing the list!
16. Set your maids to work first thing in the morning.
Don't think you have any servants? Au contraire! Put a load of laundry in the washing machine, make sure the dishwasher gets run, start soup or chili in the crockpot for dinner, and measure out the fixings for a loaf of bread in the bread machine.
Make your modern conveniences work for you. If you can make these things regular habits, food and clean underwear will never be too far from reach.
17. Use little minutes.
What can you do while you're waiting for the coffee to brew or while you're on hold with the phone company? You could just twiddle your thumbs OR you could peruse your to-do list and see what can be done while you wait. You'll be amazed at how little time it takes to fold a load of laundry, empty the dishwasher or wipe down the counters.
18. Cook ahead and freeze several meals.
I cannot tell you how nice it is to pull out a lasagna, a pan of enchiladas and calzone dough from the freezer. By pulling those out to thaw on Thursday night, I've freed myself a weekend of cooking – almost. Even if you can't cook all day, just double each night's dinner this week and freeze the extra meal. Later in the month, you'll enjoy your frozen assets. Get started in freezer cooking with this Ultimate Collection of Freezer Cooking of Recipes and Tips.
19. Clean the bathroom while you're in there anyway.
I hate cleaning bathrooms. But, a girl's gotta do what a girl's gotta do. I'm finding that I can clean and organize the countertops while the littles are in the bath. I can scrub the shower right before I hop in. I can empty the trash cans when I leave after my morning routine. How can you get the tough job done?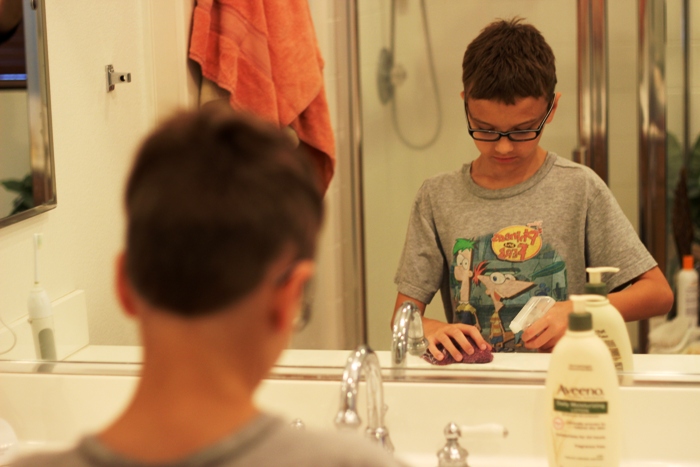 20. Delegate.
Focus on the tasks that only you can do. If you spend your time on things that the kids, your husband, your mother, your mother's helper can do, you are misusing your time. Do the things that no one else can and then pass off the jobs that others can. Depending on their ages, kids CAN clean the bathroom, help with kitchen jobs, and even do laundry. Although they might not be able to do every job in a particular room, have them do what they can and then you can tackle what they can't.
21. Develop a method of cleaning and tidying for each room.
If you spend a few minutes to think through an efficient method, you will reap those minutes back a hundred fold. It may seem silly, but write down each step. That way when someone says, "How can I help you?" you will have a well-prepared response. And personally, the step-by-step instructions help ME!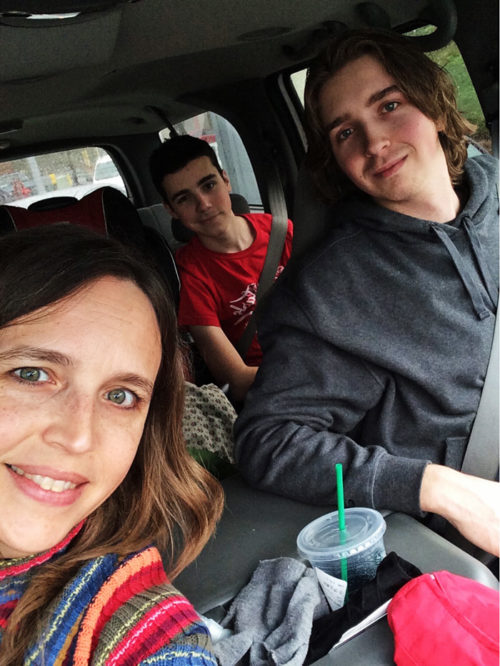 22. Include a child with you in your errands.
It's easy to let fellowship with our children fall by the wayside when we think we have so. much. to. do. May it never be that they are surplanted by our "to do" lists. Alternate taking a different child with you as you run to the grocers, the cleaners, StuffMart. Converse along the way. You'll be able to "check something off your list," but you'll also be making valuable connections with your kiddos.
23. Store like items with their kin and locate them where you use them.
For instance, all my baking utensils are in my baking drawer which is right under the cupboard where I store my flour, sugar, etc. I do all my mixing on the counter in between. By storing things this way, I eliminate unnecessary steps and make everything easy to find.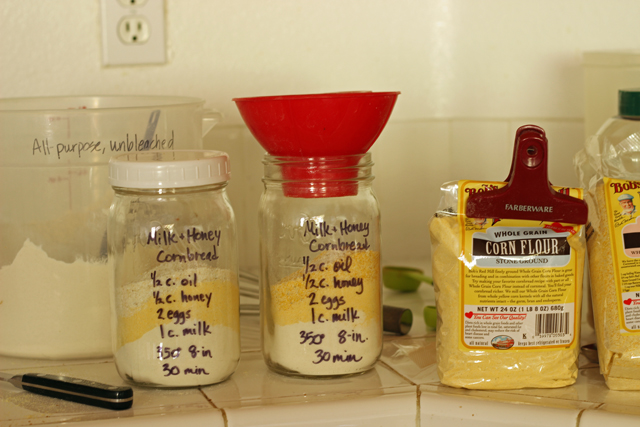 24. If you bake often, consider preparing your own homemade mixes.
We regularly measure out the "dry team" for waffles, pancakes, scones, and cornbread. Then near serving time, we dump the bag in a bowl, add the wet team and bake accordingly. It cuts out several precious minutes and ensures that we have what we need for the recipe. Some of our favorite mixes are:
25. Maximize relaxation.
When you have some free moments for just MOM time, consider what you really want to do with that time. What will rejuvenate you more? Do you want to go for a walk, listen to music, exercise, or take a bubble bath? The choice is yours. Make it count.
Click here for the rest of the list.
Share your favorite ways to streamline your life!
What's your favorite way to cut corners? Tell us in the comments.