Advice for Young (& Old) Wives
As an Amazon Associate I earn from qualifying purchases. For more details, please see our disclosure policy.
Want to have a marriage that goes the distance? Me, too! Here are some of the things that I've learned in 23 years of marriage, and my advice for you.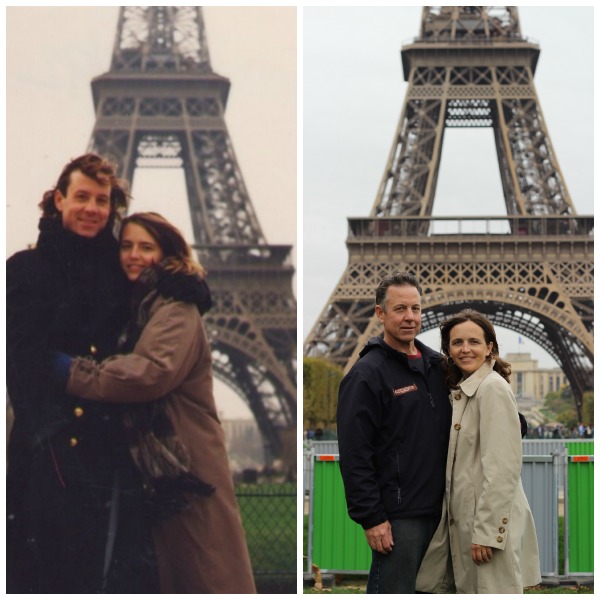 Bryan, aka FishPapa, and I have been married for over 23 years. He was — and is — Mr. Right For Me. The picture on the left is us in 1992 when he came to visit me in France as my boyfriend. The picture on the right is us in 2014 when we returned to celebrate our 20th anniversary with six kids in tow.
We've been through thick and thin together. Richer and poorer. In sickness and in health. We've welcomed six children to the world and cried together over three miscarriages. We've moved five times and over 4000 miles.
It's been a crazy, wonderful, amazing ride for over 23 years.
Did I just say twenty-three years?! I was twenty-one on our wedding day, so I guess we've been married more than half my lifetime. Holy cow!
Anyway, over the last 20+ years, I've learned a few things. And I've made a lot of mistakes when it comes to loving my husband. Thankfully, he is much nicer and more forgiving than I am. I scored, major big time, in marrying this guy.
Here are just a few of the things that I've learned over the years, things I offer up today as unsolicited advice for young and old wives:
Advice for Young (& Old) Wives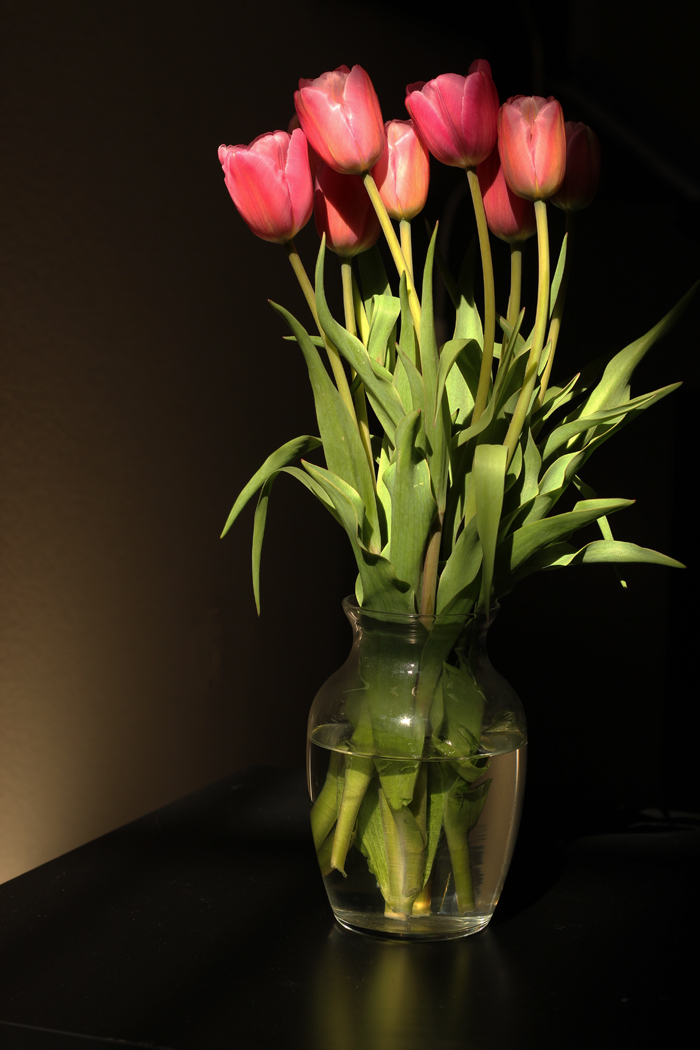 Remember that he's not "everything."
Your husband is not supposed to fill your every need. You probably already knew this. But, I think it's easy to forget. I know that I forget. Relationships with other women are vital — and your relationship with God trumps all.
Setting realistic expectations sets you both up for success. Expecting more than is realistic just isn't fair.
Don't expect your husband to be everything for you; he can't possibly do it.
Let him be different.
While I consider Bryan to be my best friend and confidante, there are some things that he's just not into. Things that I love.
A trip to the grocery store is not his idea of fun. I forget that he doesn't go giddy over blue cheese and mushrooms, two of my very favorite foods in the world. I forget that he doesn't really want to hear every detail of "that time of the month," whereas a girlfriend can nod and respond in sympathy.
Likewise, my eyes tend to glass over when he talks about camera lenses and photography practices. We're different and that is okay.
He doesn't have to like everything you like or talk about everything you want to talk about.
Realize he will bug you.
Your husband will inevitably leave dirty socks on the floor, forget to take out the trash, or drive too close to the car ahead of him. Since he is different from you, he will do things differently. And this will bug you.
Provided that they aren't inherently "wrong," work to ignore those things or minimize their importance.
Trust me, you'll both be happier if you let him be him.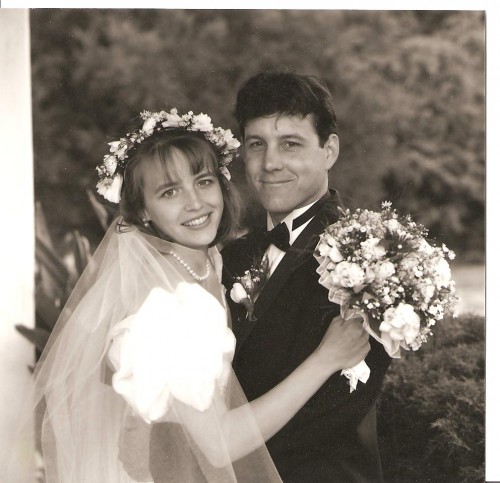 Learn from him and from your differences.
My husband has been an immense help to me over the years in learning how other people think. Sometimes it's a man brain v. woman brain kind of thing. Sometimes it's just differences of opinions and personality. Interestingly enough, I tend to be the insensitive one and he is the one to clue me in to be kinder and gentler.
Either way, when I take the time to learn and be accepting of the differences, I am helped personally, emotionally, and socially.
Your husband is the prime example of someone who is different — but who also loves you. You can't say that about everyone you disagree with.
Forgive and seek forgiveness.
Living in close proximity to another person with differing opinions, habits, and preferences is a recipe for disagreement. It's going to happen. And as sparks fly upwards, so will our tempers. Get in the habit of forgiving — and asking for forgiveness.
Remember why you said yes in the first place.
Hang on during the rough spots.
I am not a marriage counselor. I'm just figuring these things out as I go along. Twenty-three years is a long time, but I have so much yet to learn. While I continue to make more mistakes, I am thankful to sometimes learn from them.
I know that some marriages are more difficult than others. And really, some seasons of life are harder to navigate than others. Our circumstances can put a lot of stress on our family relationships. These tips are not the cure-all, the magic bullet, or the special formula to eternal marital happiness.
Trust me, we've had our problems. However, I've found that these things help bring perspective to my situation and help me love my husband more and grow as a wife. I hope they help you, too.
What have YOU learned in marriage?
Originally published May 14, 2011. Updated August 20, 2017.