All in, All the Time
As an Amazon Associate I earn from qualifying purchases. For more details, please see our disclosure policy.
Are you "all in"? Are you fully living the moments you find yourself in or are you trying to do too many things at once?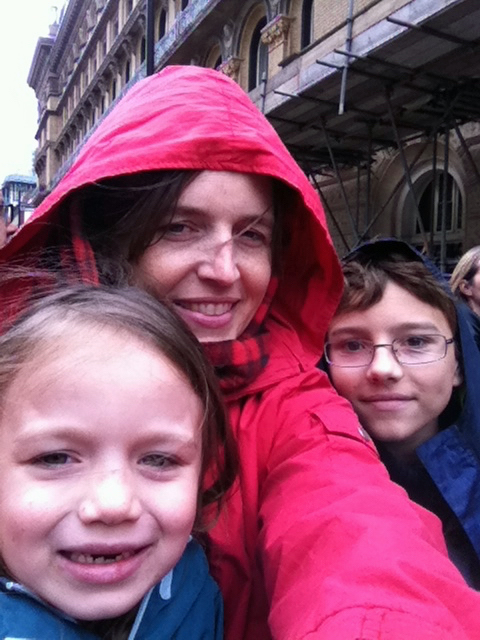 Last week as I was contemplating an item on the calendar and discussing it with my husband, he said, "Whatever you want to do. I'm all in."
All in.
Those two little words meant the world to me, not just because it was an invitation I was struggling with, but also because I knew he was for me. I knew that he was with me. I knew I had his support.
I've been thinking about that this past weekend — that idea of being completely "in" the activity at hand, particularly as it concerns my kids.
I want to be all in, all there, all the time.
Admittedly, I am often distracted while we're doing school or just hanging out. I might be trying to do more than one thing at a time, or feeling pulled by the myriad of things that I am not doing, but should be doing.
It's true this life is full of meaningless things to distract us, but sometimes it's full of so many important things that it's hard to focus on just one thing.
Jim Elliot once said, "Wherever you are, be all there! Live to the hilt every situation you believe to be the will of God."
As I live out my relationships and go about my responsibilities this week, I want to be all in.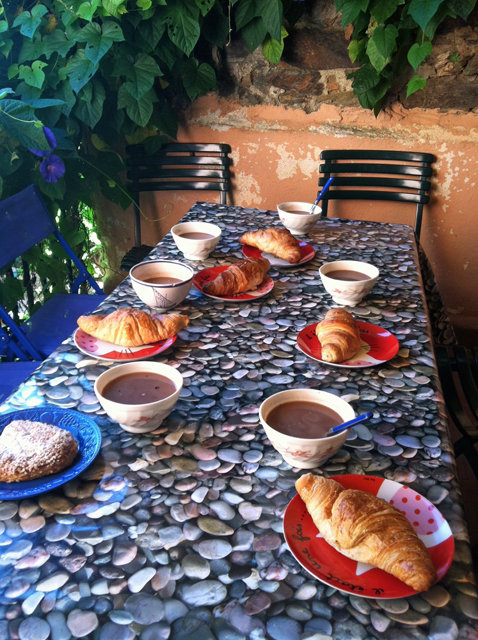 What's does "all in" look like?
For me, I think that means to be unhurried, a little more unplugged, and a little bit organized. It means that I'm living life on purpose instead of haphazardly walking through my day.
In some ways, it means living like I'm on vacation. I know that sounds weird, but our trip to France was my first real vacation in about five years. I'd always brought my computer with me on other trips, and I definitely had 3G all the time.
As I think about how peaceful and restful that trip was, I realize that some of it was that I was more in touch with my family and less connected to technology. While I certainly use technology in my job and to help run our home — it helps me even to stay organized — but I'm thinking it might be helpful to put it in a smaller place.
Not sure. But, as I type it's coming clear to me that I need to put a lot of things in their proper places. While I still buck the daily schedule, I know that a time budget can be a great way for me to not fritter away the minutes. Again, I need to reassess where I allocate my time.
This week I'm going to try to be "all in".
Sure, it's a busy week; we've got two medical appointments, a birthday, and a day out of town. But, I'm going to try to focus, to unplug, to organize, and to breathe deeply. I'm going to try not to hurry. I'm going to try to be all in.
How do YOU stay focused on the important moments of life?