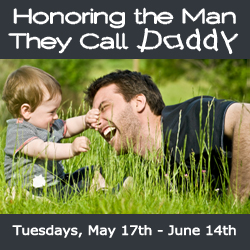 In the weeks leading up to Father's Day, I'm collaborating with a great group of bloggers to share ideas on how to "honor the man they call daddy." Whether it's your own husband, your dad, your brother, or another special man in your life who is a father, these ideas will be thought-provoking and encouraging.
This week we're sharing our different approaches to at-home date nights.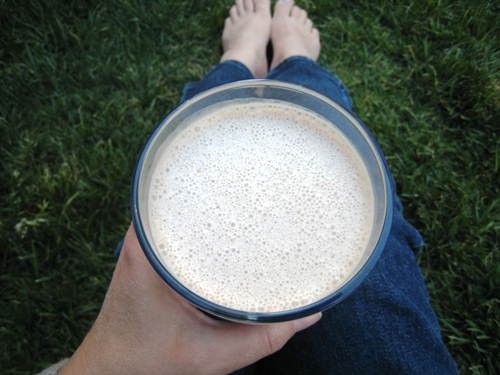 Over on Good Cheap Eats I shared some tips for an at-home date night as well as a delicious recipe for an Ice-Blended Mocha.
Mandi from Life Your Way busted the date-night myth when she said, "the importance of regular date nights is over-emphasized and not really a true indicator of a healthy marriage at all….What I think is really important is being intentional about prioritizing your marriage and relationship."
JessieLeigh from Parenting Miracles shared tips for setting up a rocking date night, including this kicker, "Know this: you do not need to scrub your home from top to bottom. Just neaten it up. Light a candle or two. Wear something pretty. Turn on some music. Put clean sheets on the bed. (Yep, I said it.)  Pour a glass of wine if that's something you both enjoy. Make it special. The smell of Pine-Sol isn't as likely to delight your man as the smell of YOU… and maybe some bacon-wrapped scallops."
Tara from Feels Like Home offers a confession as well as some solutions in her post about why she needs to date her husband, "We do almost everything side by side, but we need to spend some time gazing into each other's eyes."
Amy from The Finer Things in Life summed it up well in her post on frugal date nights, "Fancy or simple, pricey or frugal, out on the town or at home, none of that matters in the end. Date night honors your husband because it prioritizes him in your life. It honors your marriage, placing time together at the forefront of busy days and weeks."
I invite you to visit these posts in the next week and think about how you can put your marriage more on the front burner.
Got a trick for Date Night, at home or otherwise? We'd love to hear it!