Truths About Family Travel that Will Help You Enjoy the Journey More
As an Amazon Associate I earn from qualifying purchases. For more details, please see our disclosure policy.
Family travel, like life in general, is a winding, twisting road. You don't know where it's going to take you or what you'll learn along the way. Here are five things to remember so that you can enjoy the journey more.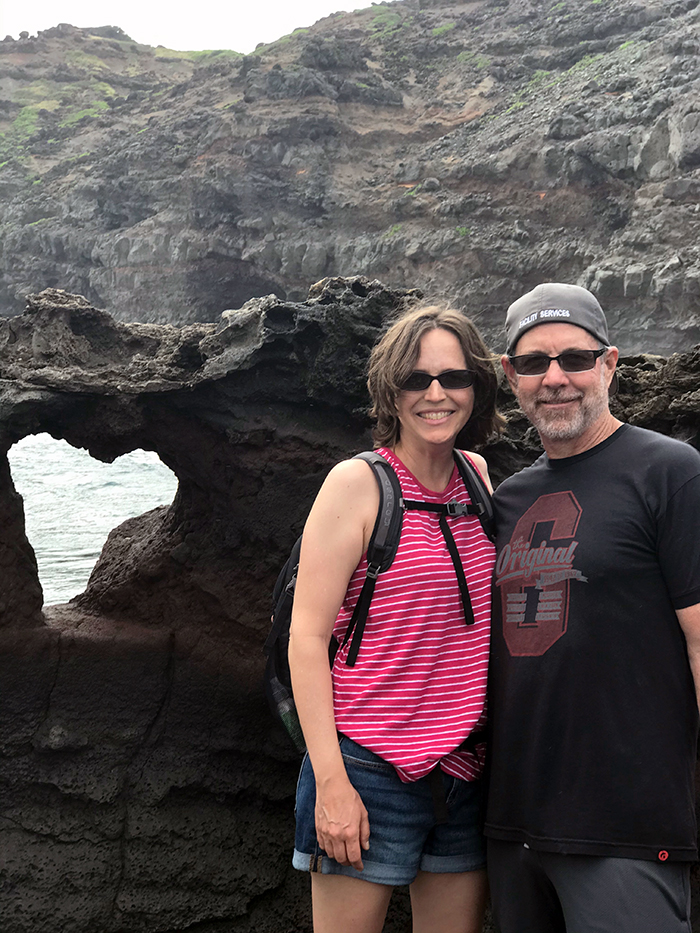 Travel is something that my husband and I cherish. Even before we were married, we spent three weeks traveling through France together.
Travel brings out your personality and quirks in ways that staying home cannot; it's a great way to know you're suited for one another.
While the years of babies, miscarriage, and debt kept us home, once becoming debt-free, family travel became a priority for us.
You know that motto, Go big or go home? Well, that's how we roll.
When our family travels, we go big. A month in France. A month in the UK. Six kids. The whole shebang.
Usually we save for several years in order to manage these adventures.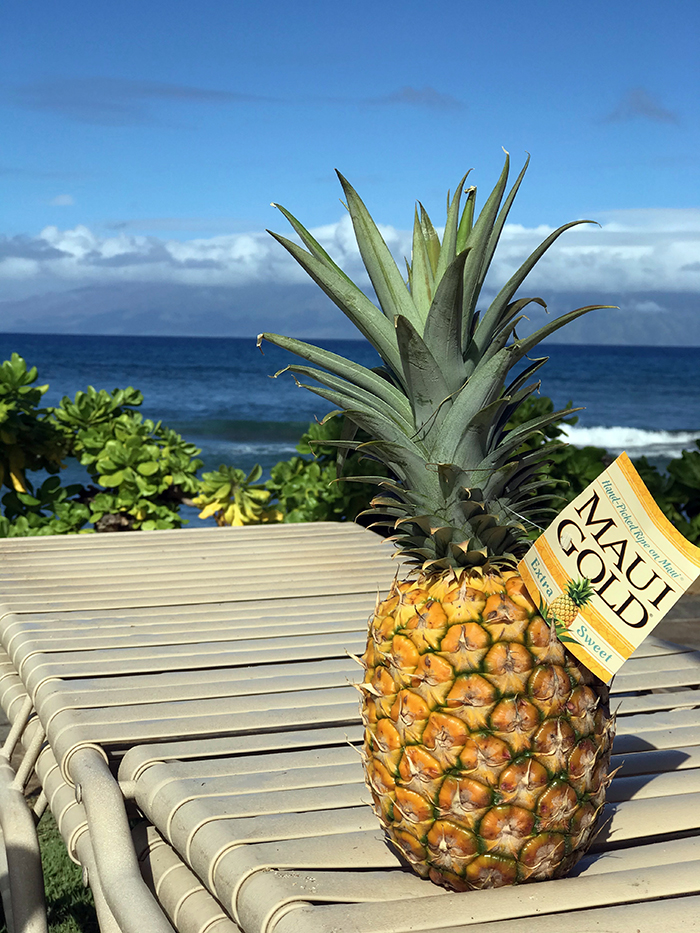 But, right around October of last year, we made a spontaneous decision to take the kids to Maui. We'd talked about a Hawaiian vacation for a good five years, and so we decided just to bite the bullet.
I floated some money out of different sinking funds so that we could cash flow the trip, booked a package hotel-air-car deal through Costco, and waited for the weeks to tick away before we spent 10 days on the Valley Isle, imagining myself relaxed on a sunny beach, a mai tai at my side.
Our trip didn't pan out as we'd expected. While we had an "okay" time and would still like to go back to Hawaii at some point, Bryan and I both feel like our experience in Maui was a little meh. 😐
I know, weird, right? Doesn't everyone you've ever known just rave about Hawaii, and Maui in particular?! And who am I to be complaining? I got to spend ten days on a tropical island!
Upon further reflection, we know that Maui was not to blame, but our planning and our expectations. I'm reminded quite starkly of some important truths about family travel.
Keep these things in mind as you plan your next trip, Maui or otherwise.
Things to Remember About Family Travel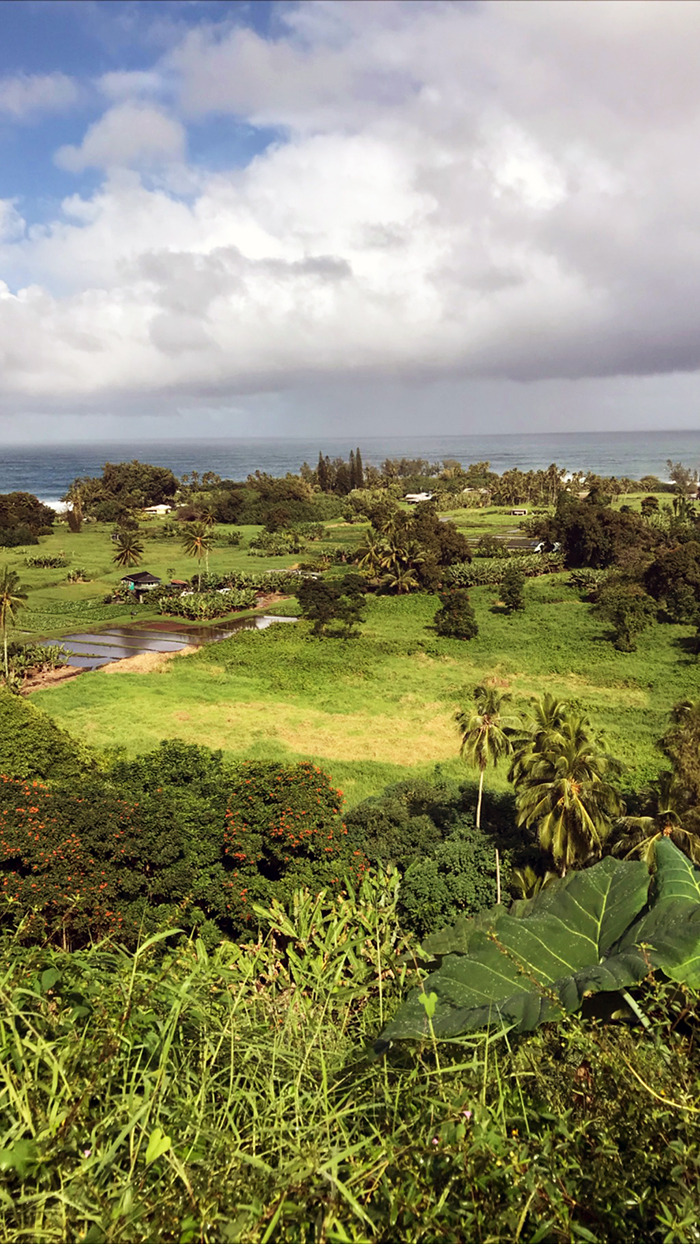 The weather/season make a big difference in family travel.
In the past, we've made it a point to travel in the off-season with fall being our preference. You get fewer crowds and moderate weather, meaning the kids have a better time and so do we.
However, with children in high school and college, we've had to conform to more traditional travel times. Even though we were going to Maui in December, we planned it to occur before the Christmas rush.
While this enabled us to get better pricing on our travel package, it didn't guarantee us off-season conditions in terms of crowds. It wasn't crazy busy, but neither was the weather all that nice.
You can't plan the weather.
When we spent a month in the UK (overlapping May-June), we had practically perfect weather. On a cold and rainy island where you expect to get rained out on the daily, we had only ONE day when rain impeded our activities.
We were amazed and knew that the fabulous time we had in the UK was largely enhanced by the fantastic blue skies and warm temperatures.
Hawaii, on the other hand, was a flip of that experience. Fellow hotel guests told us about the warm pleasant weather they'd experienced the week prior to our visit and confirmed that our weather conditions were pretty cruddy.
Hawaii gets winter, too, just not in the same way as the mainland. We had lots of wind, so much so that tables were flipping and cruises were canceled. The wind prevented good visibility for snorkeling and made poolside lounging practically frigid.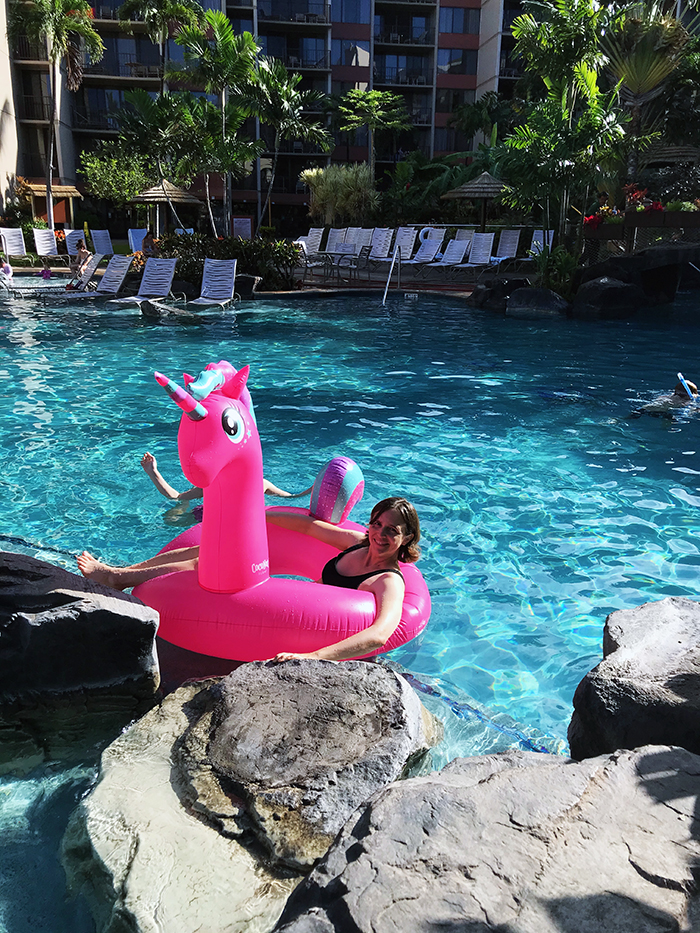 I can't blame the island, but the weather did have a negative impact on our experience. The day before we came home, the winds calmed down and we got a chance to feel what Hawaii might normally be like.
What can you do?
Since you can't plan the weather, even the best research may fall flat. I prepared to be rained out in England, but that didn't happen. Likewise, I planned on sunbathing for ten days in Hawaii and that didn't happen, either.
Obviously, you can increase your chances by researching best times for weather. Should we go back to Hawaii, we will probably not go in the winter months.
On the other hand, had we planned out a full itinerary of non-warm weather dependent activities, like farm tours and hiking, we might have covered our bases better and had more to do without worrying about the wind.
Do the best research you can and plan for inclement weather scenarios.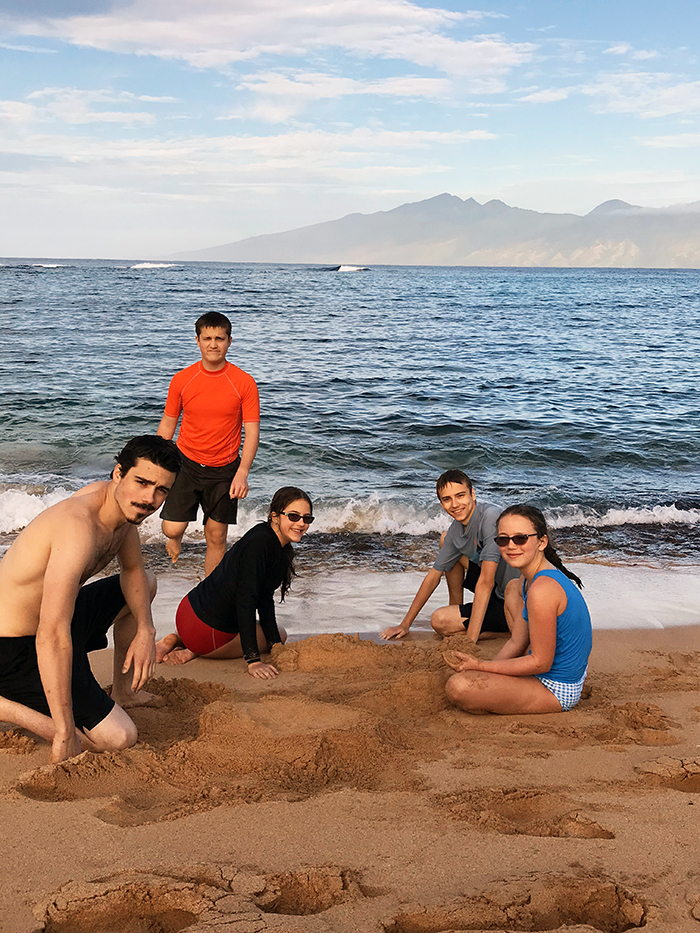 Plan good access to the activities you enjoy.
Our London stays were located in two locations: Kensington and Waterloo. Kensington/Earl's Court is a nice, quiet neighborhood with easy access to parks and the tube. Waterloo, on the other hand, is right in the heart of downtown/tourist central.
We realized during our last trip to the UK, that we don't love being in the heart of the tourist areas. We prefer jaunting out to them rather than waking up in their midst.
Guess where we'll be staying next time we go to London?
Access to the things you enjoy matters.
We learned the same lesson in Maui. Snorkeling was high on the list of things we wanted to do. We bought the kids prescription snorkel masks in anticipation of daily snorkeling adventures.
What we didn't realize was how difficult it would be to get to some of the snorkel spots from our hotel or how crazy it would be to find parking once we did. There is very limited free parking near Napili Bay, Kapalua, Honolua Bay, and Black Rock.
In order to find parking and snorkel access, we found ourselves getting up before the sun so that we could be out the door in a reasonable time for driving to the location and finding parking.
This does not contribute to a relaxing beach vacation. Ahem.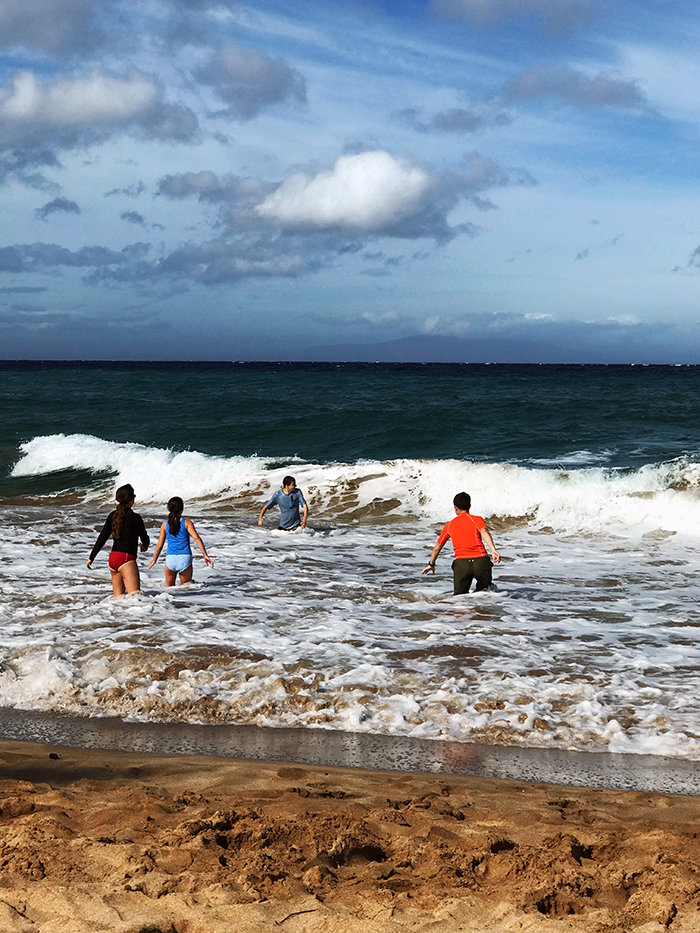 What can you do?
Prior to making your hotel reservations, be sure you know what kind of neighborhood it is and if it's conducive to the vibe you want to experience on your vacation.
I love the regular daily life with locals that I feel in Kensington and heading out to the tourist attractions when I want to visit them. We'll likely stay in a normal neighborhood next time we're in London.
On our next trip to Hawaii, we will scout out the best snorkel locations and make sure that we find accommodations within walking distance of those spots.
Our favorite spot on Maui was Napili Bay with its neighboring Kapalua a nice second. If we go back to Maui, we'll make sure to stay near Napili Bay. That way we can come and go from the hotel at ease, without worrying about what time it is or whether or not we'll find parking.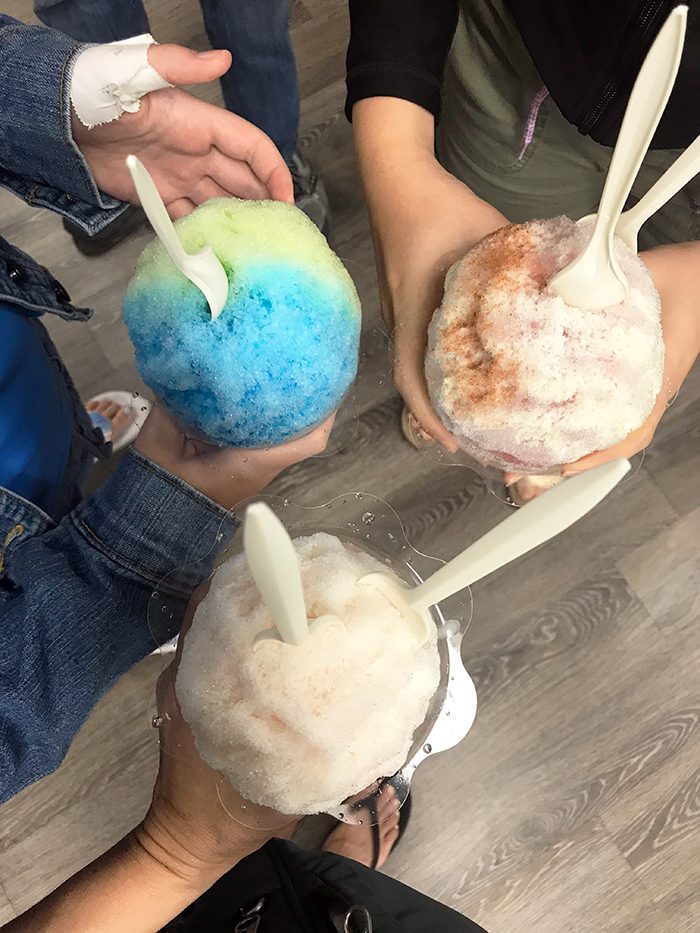 Budget family travel is more complex because of the expense.
When you and your family are traveling on a budget, there are more layers in planning and execution of your trip. You don't just choose a hotel, restaurant, or attraction because it's cool.
You choose it because it fits the parameters of your budget.
When planning budget travel, you have to acknowledge that you will miss out on some things. If you struggle with FOMO, you'll have to do a fair amount of mental gymnastics to get over it.
During our last trip to the UK, we enjoyed a very favorable exchange rate, found budget hotels, and learned how to eat on a budget while traveling. We ate like kings and were able to do a lot of the things we wanted to do.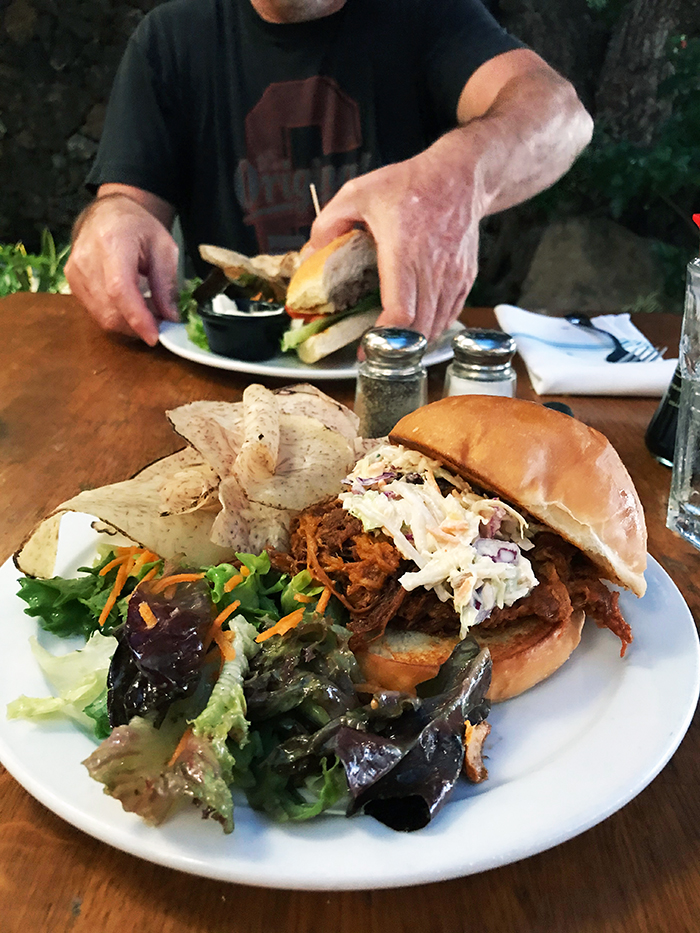 Hawaii was a little different. You've probably heard this before. Everyone says it. Hawaii is expensive.
I don't think it becomes real until you see the prices for yourself. We experienced the sticker shock most often with food since that was our main expense. Gas prices were about the same as home, but food? Wow!
We opted out of a lot of activities like farm tours, meals out, and excursions because the price for 7 people was just too much. While I had hoped to eat out once a day, we just couldn't stomach the price. Thankfully, we had a full kitchen at the hotel and a grocery store across the street.
Over the last three trips, our daily rate per person has worked out to be as follows:
2014 France for 8 people – $114/day/person
2017 Great Britain for 8 people – $93/day/person
2019 Maui for 7 people – $190/day/person
Granted, there were different circumstances at play with each (cost of passports for initial Europe trip, waterproof clothing for the UK, beach stuff for Maui) but these figures jibe with my overall impressions of each trip.
And honestly, we enjoyed Great Britain the most out of all three trips.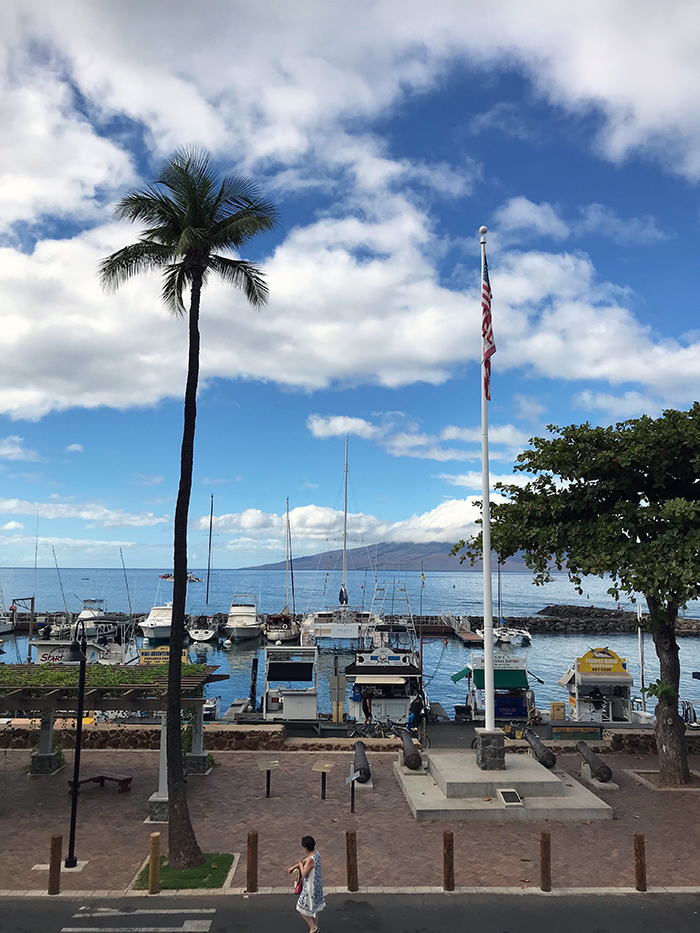 What can you do?
Research where you're going and find inexpensive ways to do the important things you want to do.
The internet allows you to connect with people all over the world, including your destination. Find ways to reach out to people who might advise you on how to save money during your trip.
There are all kinds of apps and money-saving blogs for the people who live where you're going. Most grocery stores in major destinations post their ads online.
Once you're there, ask around. Look to see what locals, not tourists, do. Talking with a pair of nannies in Kensington Gardens was revelatory to saving money in London!
Guard your expectations of family travel.
Parenting and family life largely boil down to managing expectations, either yours, your partner's, or your kids'.
This doesn't change when you go on vacation.
I made the mistake of imagining an idyllic, Hawaiian vacation, instead of really thinking through what would be realistic for a family of 7, including 4 teenagers of varying interests and personalities.
Ours was not an idyllic, Hawaiian vacation.
But it was a good lesson in guarding my expectations — and doing my homework ahead of time!
What can you do?
Things cost what they cost. Weather will do what it's going to do. Your people will get sick, crabby, and/or disappointed.
Apart from travel hacking and thorough research to find the best value for your party, you can't change a lot of those things.
You can, however, change your mindset and your expectations. You can consider a "worst case scenario" not to dwell on it, but to prepare in case it happens.
Remember when you had babies, you packed extra diapers and clothes in case of a blow out. Family travel has the potential for other near-disasters, many of which can be avoided or at least alleviated with good planning and a positive mindset.
Count your blessings.
Travel is a gift, a privilege. If we've got enough excess income to be able to leave our homes and pay to stay somewhere else, we are blessed, indeed.
It would seem ungrateful to rant and rave about a disappointed vacation. While our trip to Maui was not what we'd hoped it would be, we realize that it was a learning experience for us.
We could have done a lot more research to make our Hawaiian adventure suit us a bit more. We could have planned better for unexpected situations. We could have adjusted our expectations to account for misadventures and misplaced expectations.
That said, we're thankful for the opportunity to take five of our kids to Maui. It was great to share an adventure, get outside our comfort zones, and see someplace new.
What can you do?
Family travel is very much like camping. Doing what you normally do at home, but at a disadvantage. LOL!
Turn your mind to count your blessings, enjoy your people, and make the most of wherever the road takes you.