Be of Good Courage
As an Amazon Associate I earn from qualifying purchases. For more details, please see our disclosure policy.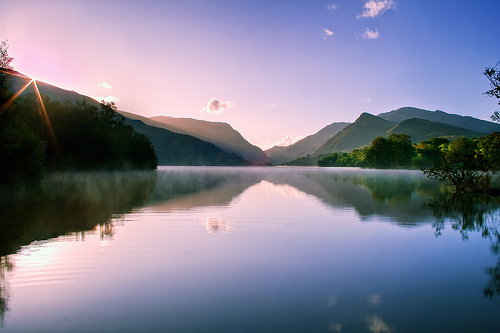 Photo Source: Richard0
Ever have one of those days when your child will not listen to reason?
Do you wonder if he will realize that you love him with all your heart and that you really do want his best, even if that means not giving him what he wants?
Ever feel like you are at your wit's end as a mother?
I do. Often.
One night this week I was up late, after all the house was quiet, journaling to God. Writing letters to God is what I do when I'm upset. I guess you could call it "praying on paper." And God uses it to help me think through the issues at hand and bring me comfort.
The particular "issue at hand" was all of the above. One of my children had been rebelling against any instruction. He would shoot himself in the foot if it would get him out of chores or school work.
He is bright, passionate, and determined, wonderful qualities that I thank God for. The flip side is that he can be extremely stubborn and unwilling to part with his plan. What I love best about him is also what causes us to battle.
Three Things to Remember
I was starting to despair when God brought three truths to mind:
1. He will never leave us or forsake us. (Hebrews 13:5)

2. He hand-picked my family, just for me. There are no accidents. And He made me the mom, with all the corresponding responsibilities. (Colossians 1:16)

4. I can do all things, through Him who gives me strength. (Philippians 4:13)
Be encouraged today.