Build a Diaper Basket
As an Amazon Associate I earn from qualifying purchases. For more details, please see our disclosure policy.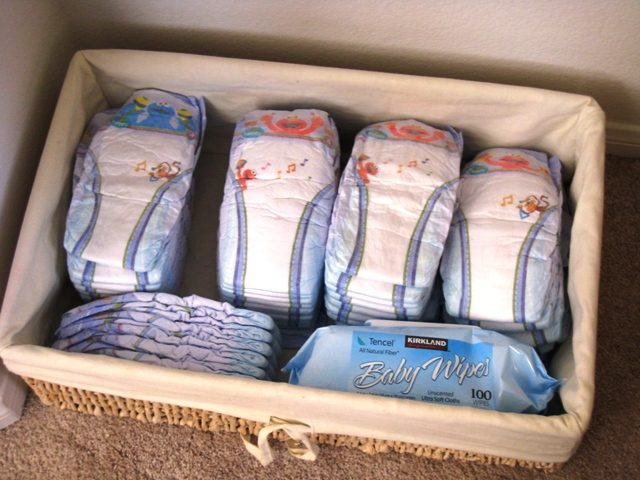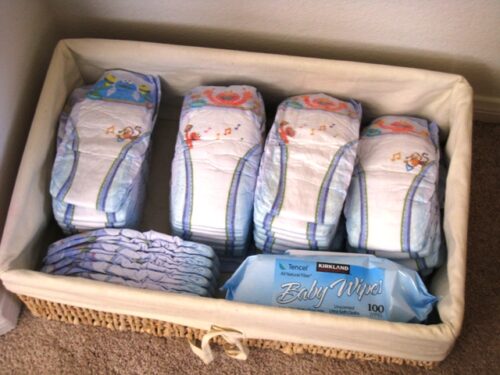 I've never really been one to use a changing table for changing baby's diaper. Oh, we had a makeshift changing table for the first child or two. But, in reality, once they grew beyond the newborn phase, we took to changing them on the floor, usually on a blanket or portable changing pad. It was just so much more comfortable to sit with them on the floor to take care of business.
Quite honestly, I'm surprised I'm sharing this with the world.
Is this taboo? I'm not really sure.
I bought an honest to goodness changing table at a garage sale when FishChick was born because I felt like that was what you were supposed to do. But, other than store baby supplies, it didn't really serve its purpose. I didn't use it once she was a tad bit mobile.
Instead, I have diaper baskets. One upstairs and one downstairs. And in the house where I bathed the kids in the master bathroom, I kept a basket in our room, too. The Diaper Basket is what works for us.
What works for YOU?