About the Tooth Fairy, the Easter Bunny, and Santa Claus
As an Amazon Associate I earn from qualifying purchases. For more details, please see our disclosure policy.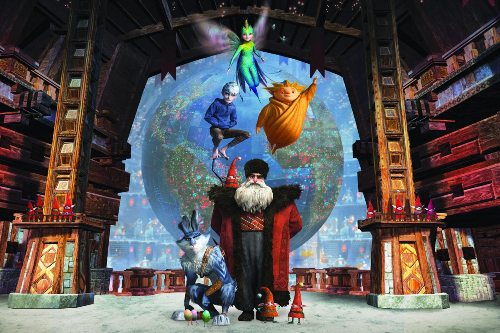 While I think that I had a pretty good childhood, for one reason or another, I've chosen to do some things differently than my parents did. Oh, some things are the same: Sauerkraut and Pork, Ice Cubes and Christmas Trees, and Nanna's Apple Pie.
Daughter of not one, but TWO public school teachers, I kinda jumped ship when I decided to teach my kids at home. And then there's that whole thing about the Tooth Fairy, the Easter Bunny, and Santa Claus.
We don't do those here.
Please, please, PLEASE do not take offense. I don't think it's bad if you do. We just chose something different.
Worrying about the Tooth Fairy, the Easter Bunny, and Santa Claus.
I did, however, stress about this major big time for the first seven years of parenting. STRESS. MAJOR. BIG. TIME.
I felt pressure from many different sides as I went back and forth in my thinking about the issue of Santa and his other mythological buddies. And a couple years ago, I even asked my eldest if he felt cheated that he'd never had an Easter basket. He just laughed.
Apparently not.
I bring this up NOT to convince anyone to my point of view or to justify my own position. I bring this up for several reasons:
I know other young moms are like me 10 or 15 years ago, wondering what to do. (I'm guessing some folks have never thought to do otherwise than what they've always done.)
I think we're all big girls here and can share our reasons without getting in a cat fight. (Please don't prove me wrong on that.)
Folks still deciding can benefit from hearing a variety of perspectives in a non-confrontational way
Every December and March, I think about talking about this, but I know those months are too heated to have a discussion about it. But, July? Yeah, we can talk and share what we do, encourage someone else, and (hopefully) not feel judged that someone else does something different. Right?
So, I'll tell my story and you can tell yours in the comments. 😉
Why we do what we do:
In a nutshell, here's our basic reasons.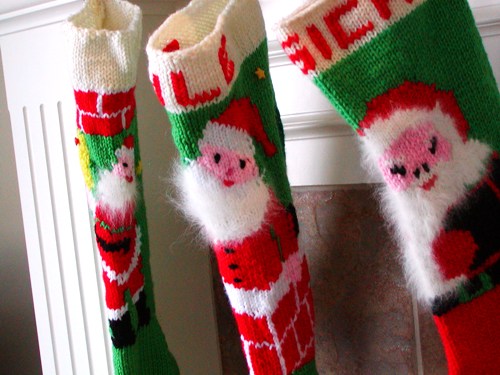 Santa: As a young Christian in my teens, I saw in my own thinking a confusion between God and Santa. God would only give me something I wanted if I was good enough. I know that's not true, but I struggled for years with those assumptions. For me, it was better not to "play Santa" and to avoid any confusion between the myth and the Maker.
We do stockings and presents, but our kids know the presents are from us, purchased with funds that God gave us.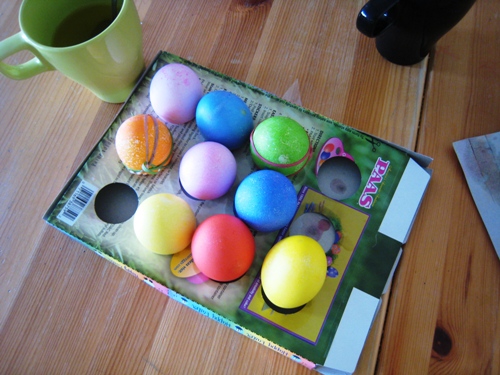 The Easter Bunny: I consider Easter to be the most important Christian holiday, representing Jesus' sacrifice on the cross in payment of my sins. Yes, I know it falls on the pagan holiday honoring a fertility goddess, symbolized by a rabbit. I get that.
But again, to avoid confusion as to what we were celebrating, we opted out of da Bunny. We do eggs as a talking point about new life, but we don't do Easter baskets.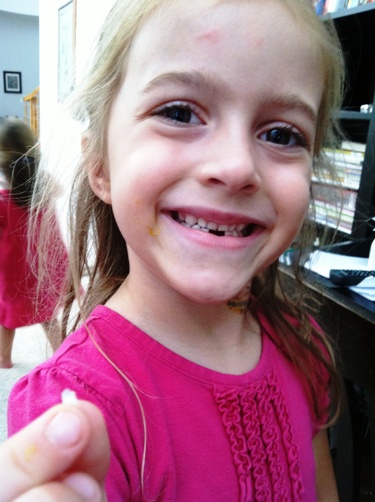 The Tooth Fairy: I honestly have no idea why we never instituted the Tooth Fairy tradition. We jest about her. She's a big spender at our house. 
What do YOU do at your house?
We would love to hear your story. I really want this post to be an encouragement to new parents. So, please temper any disagreements you might want to share with a heavy dose of encouragement and consideration. Any bashing or insulting comments are subject to deletion. Thanks for understanding.