Can you REALLY fight the frump?
As an Amazon Associate I earn from qualifying purchases. For more details, please see our disclosure policy.
It's fine for someone else to have a style transformation, but can YOU really fight the frump? Yes, yes, you can!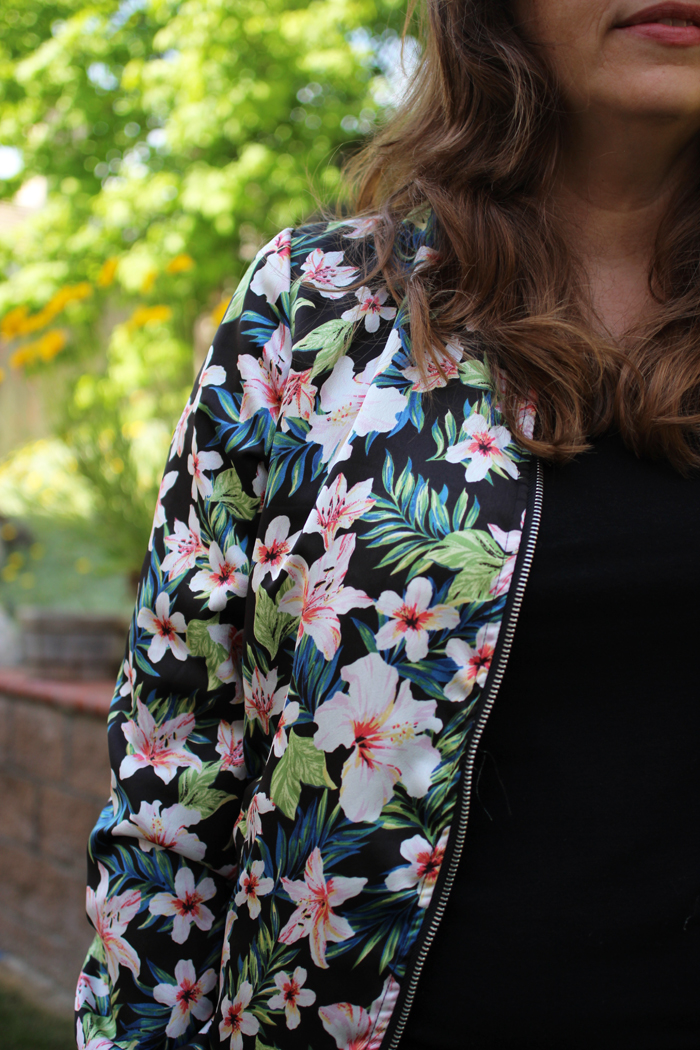 Bomber jacket/Ross
I was pretty much a dork in junior high and high school. My friends from way back on Facebook can attest to that. I didn't know what was fashionable. I didn't know any of the popular songs. I didn't know how to put on makeup. I was a bookworm/nerd who was happy to wear sweats and tshirts most of the time.
When I dressed "stylishly", it was basically thanks to copying the exact outfit I saw on a mannequin at the store. And then, I had three pieces of clothing that I had no idea what to do with.
The same habits followed me into adulthood. I'm sure people in the know laughed uproariously at my early efforts at a capsule wardrobe. I think I had a good basic idea of a functional wardrobe, but I honestly had no clue what I was doing, and I certainly didn't know what was IN or OUT of style.
And for the most part, I didn't care.
Beauty is from within, correct?
Pretty is as pretty does.
Charm is deceptive and beauty is fleeting.
And that's all true. But, I didn't feel right. I didn't feel confident. And I was embarrassed to go places because I knew SOMETHING WASN'T RIGHT . It didn't really matter what other people thought. It mattered what I thought.
This all came to a climax last summer when I had the whole Nordstrom epiphany. Since then I've pulled on my (peep-toe) combat booties in the decision to fight the frump.
The overall result has been that I feel really good about my clothes. I have fun getting dressed to go places — or just stay home. And I can concentrate on BEING ME because I'm not distracted by what a dork I must look like.
Not to get too dramatic, but this whole fashion reformation has been life-changing for me.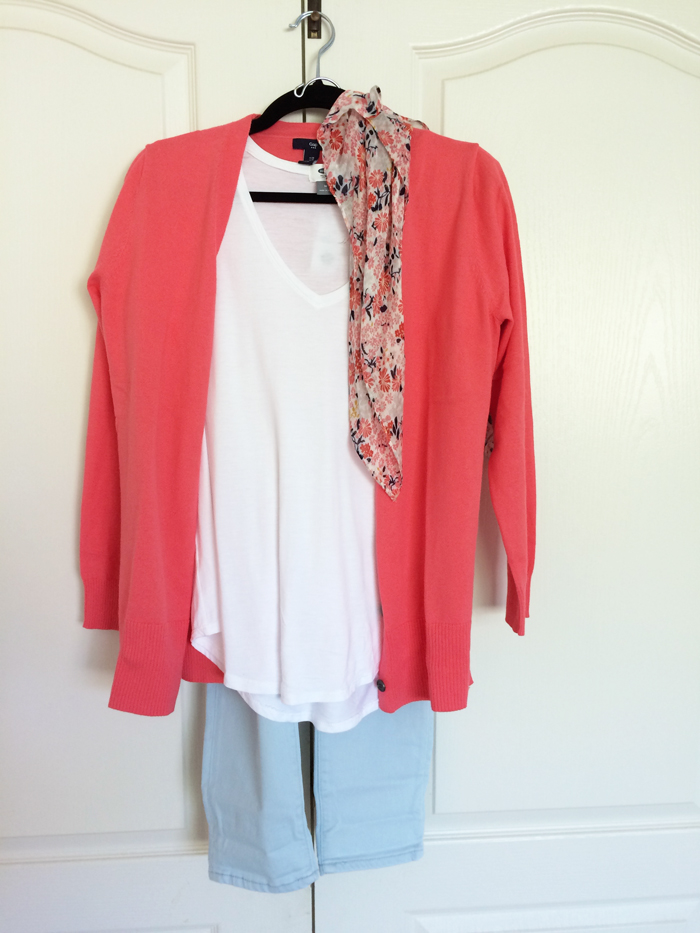 Wondering if you can fight the frump?
Now, it's fine for me to say I've had a style transformation, but you may be thinking it's not for you. You may be wondering if you can really fight the frump?
Yes, yes, you can!
Because seriously, I HAD NO CLUE what to do, I had A SMALL BUDGET to work with, and I really DIDN'T HAVE A LOT OF TIME to mess around figuring it out.
One of the things that helped me was to get help. I decided that trying it on my own was fine, but it didn't have long-lasting success or a permanent impact. As a lifelong DIYer — I even sewed my own clothes in high school! — I did something I never really thought I would do.
I know, right? But, I realized that some people pay for house cleaners or meal planning services because they don't have the time, knowledge, or inclination to figure it out on their own. I have children to do my cleaning 😉 and I can meal plan like a boss. But, fashion?
Nope. nada. Nothing.
So, I paid for a GYPO Basic Wardrobe Capsule by Alison Lumbatis and then a few of her Style Challenges. Six months later, I have a wardrobe I love, and more importantly, the knowledge and confidence to wear things that are beautiful and in-style, and even a little outside my comfort zone.
I NO LONGER FEEL LIKE A DORK when I leave my cave. In fact, I feel like one of the cool kids.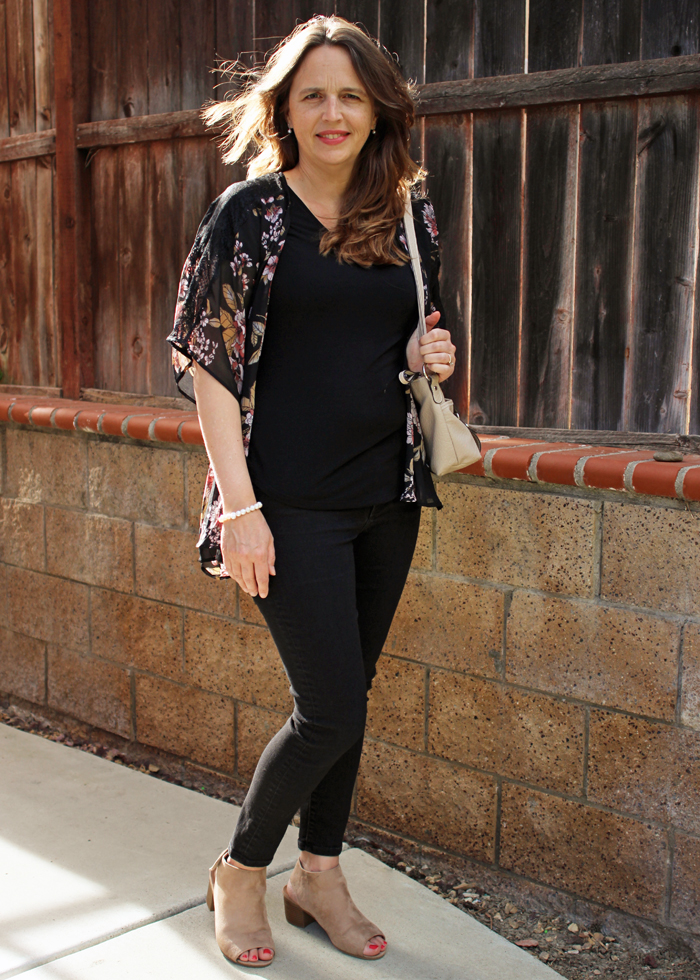 kimono/Ross; black t-shirt/Kohls; black jeans/Banana Republic; peep-toe booties/Amazon
This is something I put together for date night, based on pieces that I've bought thanks to Alison's advice. Black jeans and black tshirts were my norm; that's nothing new. But, a kimono and peep toe booties? Um, no. A year ago, I would have said, "Just no."
Today not only did I buy two things totally out of my comfort zone, risking cold hard cash to do it, but I can also style a fashionable outfit with them all by my little old self!
Over the last few months I've figured out how to shop so that I am balancing quality with frugality. Jeans are really hard for me to find that fit on my flat butt. I know, big problem. [rolls eyes] Trust me, it is an annoyance when you have wider hips and no behind to fill out the pants. I've discovered that where skinny jeans are concerned, higher quality skinny jeans, like Caslon or Banana Republic fit my body better.
Staples like tshirts and camisoles, I'm happy to buy for less at Old Navy and Kohls. Trendier pieces that might cost more but that I might not like, like a kimono or bomber jacket, I've found for great prices at places like Marshalls or Ross. And shoes? I've discovered good pricing and free returns on Amazon and Famous Footwear.
(Almost-Pro tip: shoes can make or break an outfit. Don't hesitate to buy a few different pairs!)
You CAN fight the frump!
You may be wondering:
Can it work for me?
Won't it cost a fortune?
How can I afford all those new clothes?
I wanted to share Life as Mom reader, Deja's story. With her permission, of course. Deja followed my frump fighting saga throughout the fall and decided to take the plunge with a style challenge this spring.
I've had a chance to watch Deja's journey these past few months, and it's been so exciting! Not only has she shopped her closet, giving new life to pieces she already had, but she has also been very methodical about what to keep, choosing only those things that truly flatter her.
Check her out!
Just because a shirt doesn't fit right doesn't mean your body is wrong. Thanks to Day 8 of the #gypostylechallenge I can decide to let go of this $2 #thrifted on the left.
I love that she put her style knowledge to work, not settling for "a striped shirt", but continuing the search until she found the right shirt for her. I love the blouse on the right, and am inspired afresh not to settle for something that looks "okay", when something JUST RIGHT is out there.
Here's what Deja had to say:
I've been following your journey with these challenges since last fall and finally jumped in this spring. The cost of the challenge was a factor that held me back, as well as the cost of some of the items Alison shares. It has been my goal to try to up my fashion game and had hoped to be able to do it with completely thrifted clothing.

I wasn't sure as an older, plus sized SAHM that the challenge would actually work for me. Also, my current life is either homeschooling or substitute teaching in a public school, and I live in a hot climate. I knew I'd need to make some adjustments to the shopping lists. I wasn't sure how that was going to work…but it's just like substituting an ingredient in a recipe. I just needed a good recipe.

I really thought I'd ask for a refund within the first week. I was also concerned that I couldn't do it on my meager clothing budget. Since I was updating my wardrobe for returning to work, I knew I'd have to make some kind of investment, but I was worried that I would spend a lot of money on something that I would end up not wearing. I learned to spend on a "heck yes" item.
This girl has mad thrifting skilz! She's done a great job at shopping her closet and shopping on a budget. Most important of all, she's grown in confidence and knowledge and is having a great time, too!
My friend and Life as Mom reader, Helen recently referred to me as "all about GYPO". Haha! Yes, I guess I am. I've found such a fun way to treat myself and feel good about my appearance in the process of fighting my frump. I want other moms, like YOU, to experience this as well.
So, yes, I'm a super fan, but for GOOD REASON.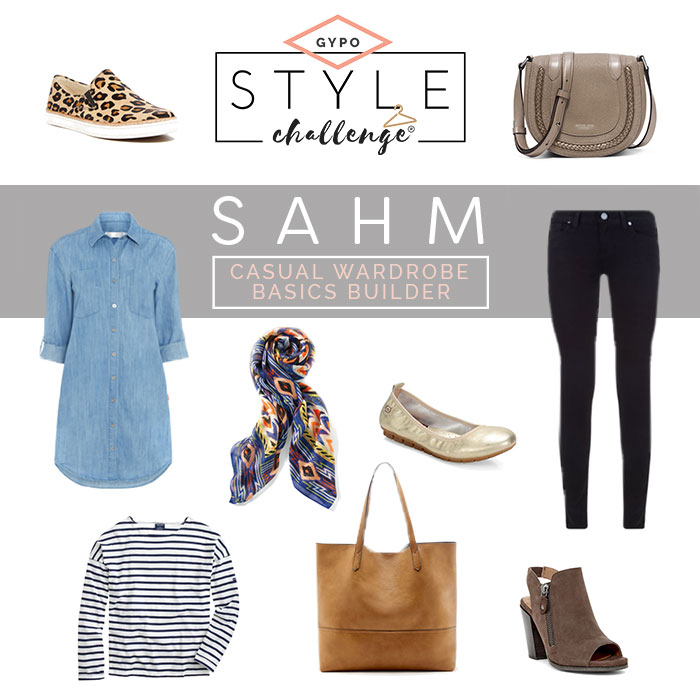 I can't tell you how excited I was to hear that Alison was putting together a new basics capsule. Her previous basics capsule was my "gateway drug" to fashion. I bought that one last summer and thereby engaged in open warfare with too small and/or stained tshirts, outdated jeans, and frumpy clothes that just didn't fit my body.
This new SAHM Casual Wardrobe Basics Builder is even better than the first!
(One exception: I don't love how I look in a chambray dress, but I'm hoping it's because I just haven't found the right chambray dress for ME.)
Anyway, if you've been on the fence at all about getting into your "combat gear," now is a great time to DO IT.
The SAHM Casual Wardrobe Basics Builder is the cat's meow!
Don't miss out on this SAHM Casual Wardrobe Basics Builder. If you're wondering how to get back on your fashion game, this is a great way to start. You can shop your closet, add a piece or two to refresh things, AND DRESS LIKE A BOSS.
Are YOU ready to fight the frump?