Must-Do Tips for a Mix and Match Wardrobe
As an Amazon Associate I earn from qualifying purchases. For more details, please see our disclosure policy.
A Mix and Match Wardrobe has a lot of benefits, including time and money savings. Here are some tips to help you mix and match your wardrobe so that you look and feel great every day.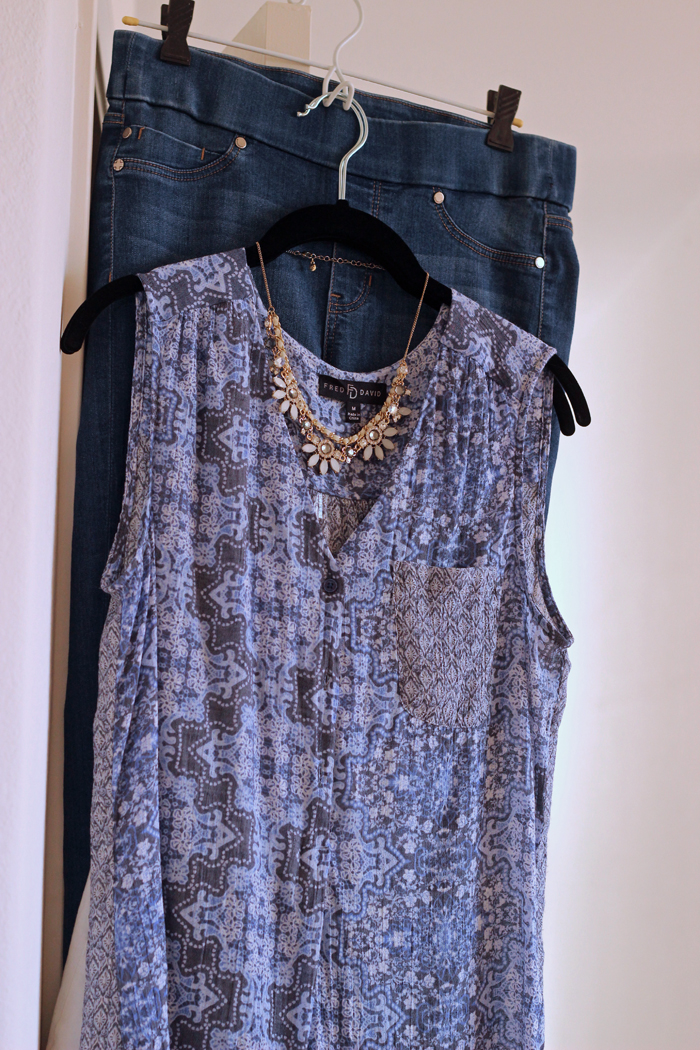 I am the last one to claim Fashionista status. In high school and college, my favorite "outfit" was sweats and a t-shirt, my hair pulled back in a scrunchy. For awhile, that worked as my mom outfit.
But then it didn't.
My body changed shape, and frumpiness took over. Thankfully, I finally realized that I needed to stop using my lack of natural giftedness as an excuse to be frumpy.
I wanted to look pulled together in such a way that I felt confident leaving my cave and mingling with the real world.
Oh sure, for years I tried to get with the trends and be fashionable. I'd spend money on clothes and then a few months later, still feel like I didn't have anything to wear.
What I realized was that my methods weren't sustainable. I worked on outfits instead of building a mix and match wardrobe.
Previously I didn't understand how to put outfits together. I didn't understand how to layer different pieces. I didn't truly know how to work a mix and match wardrobe.
Research of the Frumpy Mom
I started thinking about having a wardrobe where everything went with everything else. You've probably heard about that theory before. The idea of being able to wear everything in my closet sounded really appealing.
Making the jump from theory to practice, however, can be challenging! After much trial and error, here are my tips for a mix and match wardrobe.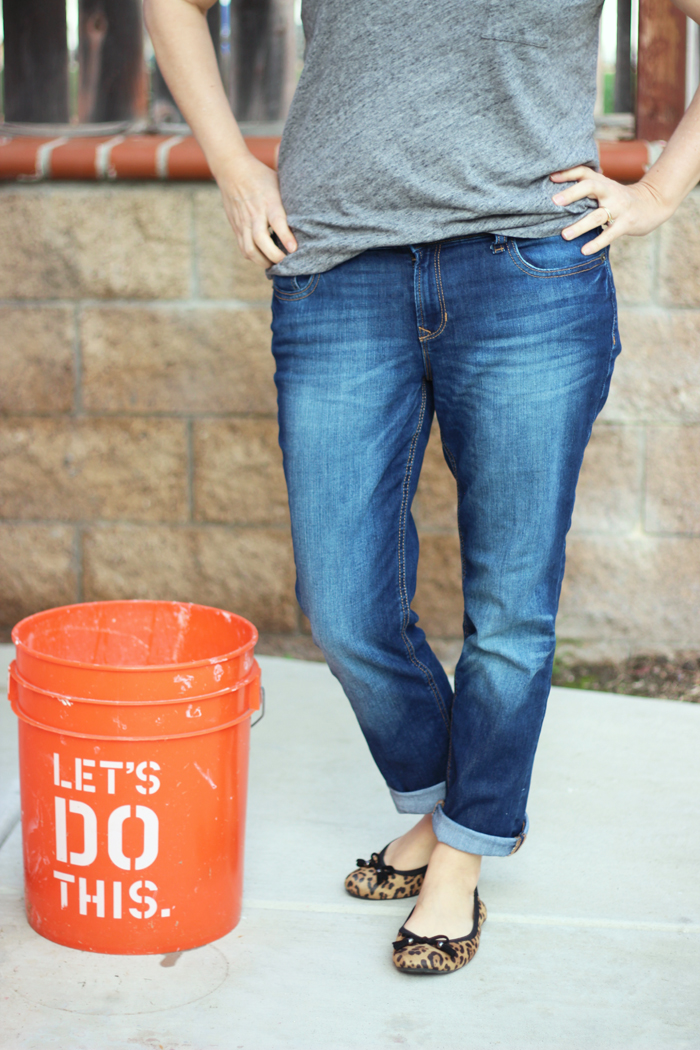 Tips for a Mix and Match Wardrobe
1. Understand some basic outfit formulas.
If you spend some time on Pinterest or do a google search for women's fashion, you'll likely find some basic outfit formulas that you're drawn to naturally.
Consider these examples:
cardigan, tank top, skinny jeans, long necklace, slip-ons
utility jacket, sweater, scarf, dark jeans, booties
denim jacket, solid top, corduroy, neck scarf, flats
These are basic outfit templates that you can insert your favorite pieces. This "women's fashion casual" search will show you exactly what I'm talking about.
Which combinations do you like? Make a note of this. These are your "meal plans" for clothes.
2. Shop your closet.
Few of us have the budget to allow us a complete closet makeover in one go. It's just not realistic. But, chances are, even at your frumpiest, you've had pieces in your closet that folks regularly complement you on and make you feel good. These are the pieces to focus on!
Consider the outfit formulas that appeal to you. What pieces in your closet already fit these formulas? I'm pretty sure you can put some great outfits together just by shopping your closet.
Who knew you already had a mix and match wardrobe?
3. Keep only pieces you love.
It doesn't really matter that others complement you on a sweater if YOU don't love it or if it's too tight or uncomfortable to wear for more than a few hours. Do yourself a favor and keep only clothes that you love.
Additionally, only BUY clothes that you really and truly love.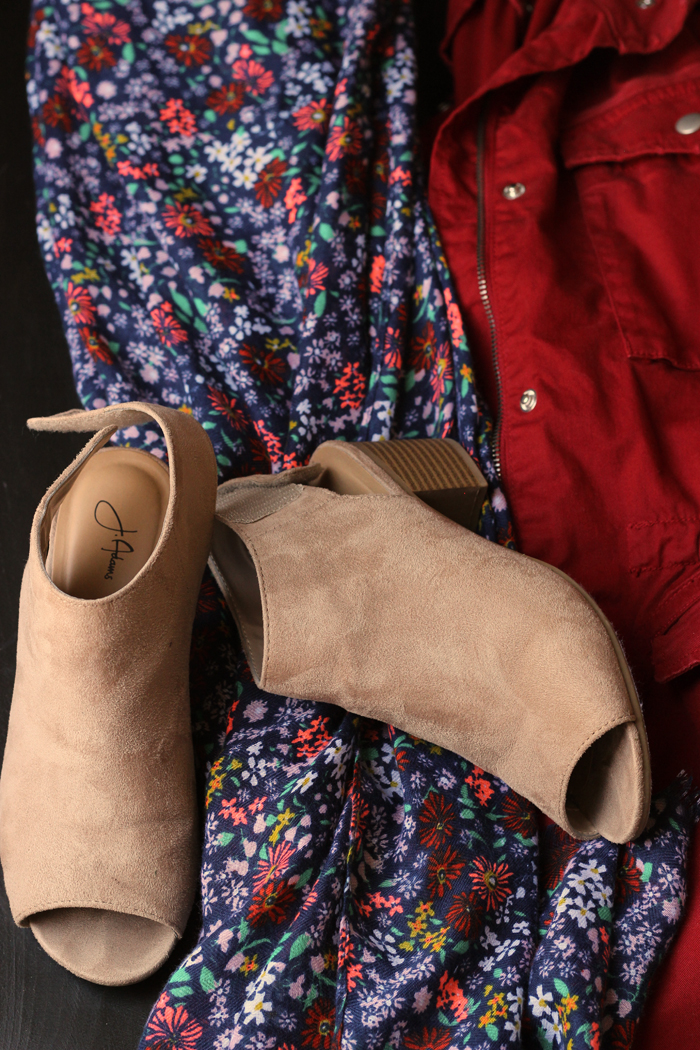 4. Remember that layering pieces and shoes matter.
When I first started to fight the frump, one of the biggest realizations that I came to was that shoes and "toppers" made a huge difference to the look of the outfit. HUGE!
Shoes can be pricey. That first season that I focused on my wardrobe, I spent a good $100 on shoes alone. But that investment has proved sound.
Trust me when I say that shoes can make or break an outfit.
Likewise, top layers such as jackets and scarves can make a huge impact on your final look. Over the last year and a half, I've added the following "toppers" to my wardrobe:
long cardigans
lightweight kimono
utility jacket
bomber jacket
denim jacket
insulated winter coat
trench coat
rain coat
These offer not only proper weather coverage, but also a little bit of interest and contrast to my mix and match wardrobe.
5. Upgrade your mix and match wardrobe over time.
Be patient with yourself as you build a core, mix and match wardrobe that you love. At the beginning, I was basically starting from scratch. I didn't have many shoes (maybe two pairs that weren't sneakers?) or much variety in my wardrobe.
I'll confess, when I first started my frump fight, I went out to buy as many basics as I possibly could. What I've now realized is that some of those pieces break rule number 3. I don't love them. Now, I'm taking my time to find the exact white t-shirt that I absolutely LOVE instead of grabbing one off the Old Navy rack just because I wanted one.
Slowly but surely, I'm upgrading pieces in my closet so that I absolutely love EVERYTHING in my mix and match wardrobe.
6. Don't be afraid to get help.
One of the biggest breakthroughs I had where fashion is concerned is to get help, specifically fashion advice from a professional. For the last year and a half, I've done the GYPO Style Challenges which have TRANSFORMED my closet and made getting dressed really and truly fun.
In fact, these past six weeks when I've had physical therapy two days a week, it hasn't been worth it to get dressed in real clothes since I'm getting all sweaty. I relish the days when I get to get dressed because clothes are finally fun!
I'm super excited to tell you about my friend Alison's newest Big Book of Outfit Formulas. This book is a TREASURE TROVE. It is seriously AMAZING.
Inside this download are 5 mix and match wardrobe shopping lists: one for closet staples as well as one for each of the 4 seasons.
Not only that, but there are 100s of outfit formulas, basically what I was talking about in point #1 to help you shop your closet, save money, dress quickly, and LOOK FABULOUSLY.
This book is one of my new favorite things! I'm having so much fun comparing my closet contents with her suggestions and upgrading my Mix and Match Wardrobe. So much fun!
A seasonal style challenge runs about $39/season. This Big Book of Outfit Formulas is currently available for $29 and covers FOUR SEASONS! It's an absolute steal for the great advice and awesome visuals you get.
This is basically the go-to Mix and Match Wardrobe resource. I've been consulting it almost every day to get fresh inspiration and to plan some new spring purchases.
Buy the book here: https://members.outfitformulas.com/a/2147485398/xzGFwfVu
Do YOU have a Mix and Match Wardrobe?
What are YOUR tips for us?
Originally published August 22, 2011. Updated February 14, 2018.