Clean & Disinfect Your Tile Countertops
As an Amazon Associate I earn from qualifying purchases. For more details, please see our disclosure policy.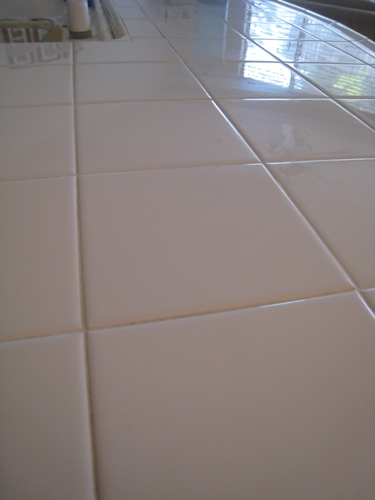 Got tile? Yeah, me, too. Tiled kitchen counters are the bane of my existence. Well, no, mice are.
But, tile counters rank really high on my list of Things I'd Rather Live Without. But, they are also one of the most popular kitchen surfaces in Southern California. So, if you can't live without them, learn how to get all that icky grout clean.
Most days, I wipe our counters with straight white vinegar in a bottle. Vinegar has disinfecting properties and comes really cheap by the gallon.
About once a month, I spray every nook and cranny very heavily with bleach. Not only does this bleach our white-turned-ick grout back to white, it also does a more thorough job of disinfecting. Spray enough to wet the surface, open the windows, and clear out.
Somehow, if you stick around, it will bleach your clothes. Ask me how I know this. I usually bleach right before an outing so that I know no one will be getting bleached besides the countertops.
How do you keep your countertops clean and germ free?