How to Choose Good Family Films
As an Amazon Associate I earn from qualifying purchases. For more details, please see our disclosure policy.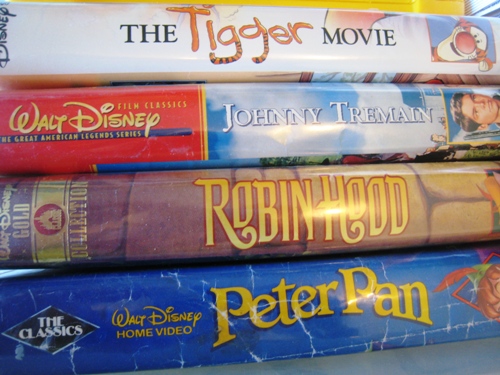 One of our favorite things to do on weekend nights is to watch a movie together. We pop pocorn, get jammied up, curl up cozy with blankets and pillows, and settle down for a film festival together. It's particularly good if we're not watching the same movie for the umpteenth time.
But, finding a fresh movie can be challenging. Finding a family-friendly film can be even moreso. And while there have been instances when FishPapa and I have prescreened films, we truly don't have the time to do that.
We have made our fair share of family film fumbles, but usually, we do okay. Here are some things that have helped us choose good movies to watch as a family.
The recommendations of friends
It will only take a few movie recs from friends to find if you have similar tastes in movies. If it's a friend who knows me and my preferences well, usually the recommendation is spot-on. Not sure about your friends? Talk about movies that you've liked and see if they felt the same way. If so, you should be good to go.
Family film websites
I've found The Dove Foundation to be very helpful and usually a good match for our family. Other families have used Plugged In Screen It, and Common Sense Media and really appreciate the feedback ahead of time. Search around and then try out different sites until you find one that gives you the details you want and matches your preferences for your family. I don't hesitate to read spoilers if it's a movie my kids really want to see, but I really want to know if it's okay.
Pre-1970 Disney
Prior to Walt's death, Disney films were almost always a sure bet. Classic movies like Old Yeller, Swiss Family Robinson, and Mary Poppins have pleased all my kids, and they are considered family favorites. However, I haven't had the same experience with later films. While their movie writers have become more adept at appealing to a wider range of audiences, there's also a bigger risk. There have been some wonderful, some mediocre, and some pitiful films. It's a mixed bag.
Trial and error
I hate to say it, but sometimes we find a "family friendly" movie that is just a yawner. The Adventures of Milo and Otis comes to mind. And other times we find a movie that intrigues everyone, but also entails a lot of discussion about a certain word that might have been used. We roll with the punches and try to do the best we can.
One thing I've found is that the movies I liked as a tween aren't really ones that I'm comfortable with my kids watching today, despite their PG ratings. It seems that 20 years ago some standards were a little worse than they are today. Who knew?
What about you? How do YOU find a family friendly film?