DIY on a Dime: Peppermint Milk
As an Amazon Associate I earn from qualifying purchases. For more details, please see our disclosure policy.
Mix up this simple hot drink mix as a quick and easy gift.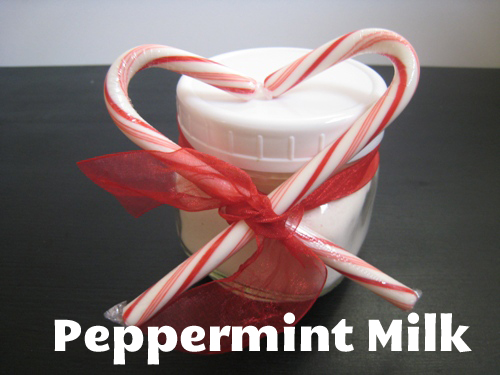 I first mixed up this minty milk concoction about ten years ago when I found candy canes on sale. For ten cents a box. I couldn't help but experiment with them.
My 12yo has remembered that experiment all these years. Recently, he asked me to make it again.
It's incredibly easy and makes a great gift. Powdered candy canes are mixed with dry milk powder. The result is a flavored hot milk beverage — or a flavored creamer to add to cocoa, tea, or coffee. Easy peasy.
Recipe: Peppermint Milk
Ingredients
1 1/2 cups dry powdered milk
1/2 cup powdered candy canes (pulverize about 5 candy canes in a blender or food processor until powdered)
additional candy canes, optional
Instructions
In a large mixing bowl, combine powdered milk and candy cane powder. Whisk to combine.
Store in an airtight container.
To serve: combine 1/4 cup mix with 6 ounces hot water. Stir to combine well. Serve hot with a candy cane on the side.
Preparation time: 5 minute(s)
Number of servings (yield): 6
DIY on a Dime
This is part of the DIY on a Dime: Great Gifts series. For more easy and frugal gift ideas, check out the list.