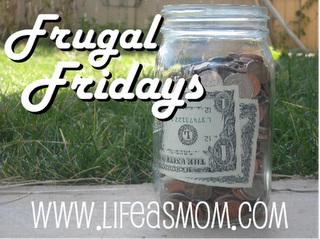 Valentine's Day is a week from Sunday — and it will sneak up on you right quick. Time to think what you'll do for your sweetheart and children. Preplanning will help avoid high costs in a week or so.
How can you celebrate what's in your heart without spending an arm and a leg?
Try one of these budget-friendly suggestions:
What are you doing to stretch your dollars a little farther these days?
In the interest of exchanging good ideas, please do not post posts that are solely affiliate links, giveaways or deal posts. Instead tell us what you do to stretch your dollars a little farther. Share concepts and ideas that have helped you grow in saving money and being a better steward of your resources.
Write about your money saving tip on your blog and bring the permalink to that post here. If you find your link has been deleted from Mr. Linky, it is probably because you linked to your blog's home page instead of the post itself. If you need help, go here.
As a courtesy to me, your lovely hostess, please make sure that you link to www.LifeasMOM.com in your post.
If you don't have a blog, tell us your bright idea in the comments. Can't wait to learn some new tricks!