DIY on a Dime: Spring Salt Dough Candle Holders
As an Amazon Associate I earn from qualifying purchases. For more details, please see our disclosure policy.
Make your own Easter or Spring candle holders out of salt dough with this easy, child-friendly craft! Life as MOM contributor Janel shows you how.
Back in February, I shared this tutorial for making Heart-Shaped Salt Dough Candle Holders. But really, this craft isn't just limited to Valentine's Day. You can change up the look simply by changing the shape of your cookie cutter.
My girls and I had a lot of fun making some candle holders for Easter. I followed the same steps from the Heart-Shaped Salt Dough Tealight Candle Holder tutorial and used both an egg shaped cookie cutter and a flower cookie cutter. The girls had a blast painting theirs to look like Easter eggs while I turned mine into a flower.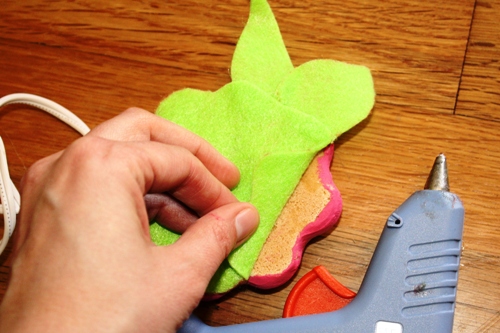 To finish them off a bit and help protect the tabletop, I added a layer of felt to the bottom of the candle holders. I just traced the holder onto felt, cut it out, and stuck it to the bottom with some hot glue. Simple. For my flower, I decided to add a little more dimension with some felt "leaves" at the bottom as well.
This truly is an easy and super inexpensive craft. They look great on as a decor accent on a side table or as part of a table centerpiece. Have fun and create some Salt Dough Candle Holders with your kids!

–Janel is a stay-at-home mom of two daughters and a "law school wife" in Virginia. Raised in a budget-conscious and DIY-minded family, she blogs about motherhood, crafts, and living on a law school budget at Life with Lucie and Ella.
DIY on a Dime
This is part of the DIY on a Dime: Easter. For more easy and frugal ideas for celebrating the holiday, check out the list.