Don't Forget to Play
As an Amazon Associate I earn from qualifying purchases. For more details, please see our disclosure policy.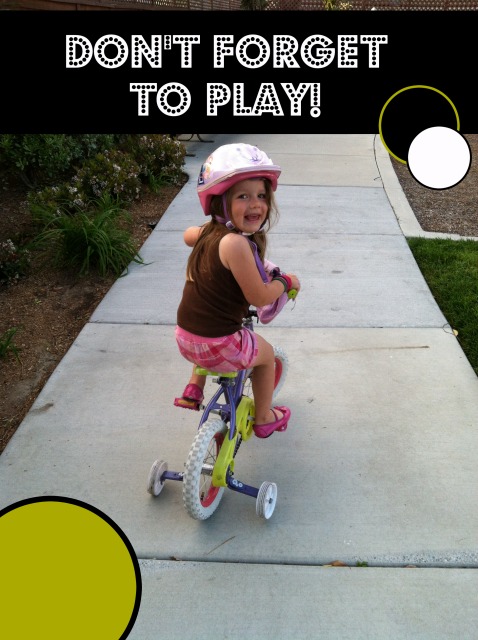 As I type, I'm listening to the littles race around the cul de sac with our neighbor Ramsey. Even though school started up for both our households this week, summer is not over. Despite our freak thunderstorm — in the middle of summer in a California drought — this morning, the evening is cool and pleasant, with the humidity dissipating. They are having a great time and will play as long as we let them once it gets dark.
That's what childhood should be. Play. I remember when any children I had were littles. FishPapa would say good bye in the morning and remind the eldest FishBoy, "Remember your job: Play and Obey. Play all you want, and make sure you obey your mama." I have fond memories of that season and we navigated crazy waters as parents.
Kids should play — even once school is back in session. I know it can be hard, especially for families who've got homework lists coming home from school. But, really play is good for all of us.
Here are three fun ways to work play into your day — with your kids:
Build with Lego.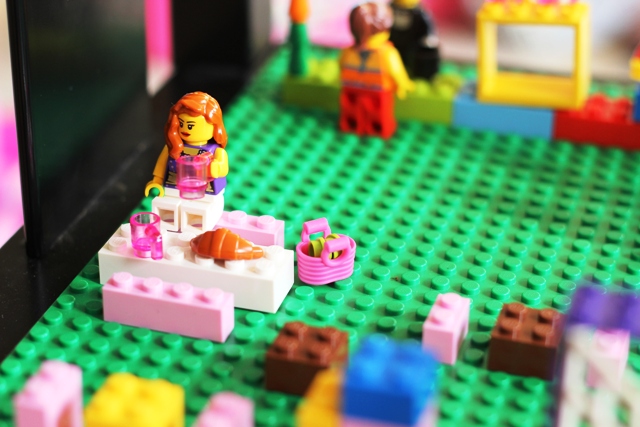 FishChick5 discovered Lego last year when we were at a friend's house. Sharon (the mom) has her own collection of Lego, including lots of pinks and purples. FishChick5 was smitten. We got her own pinks and purples at Christmas time. Since then she likes nothing better than to have me build Lego with her while we listen to Pandora's Disney channel.
True confession: I never did that with my older kids. I guess I know time is running out. I've got a new supply of pinks and purples coming next week for her birthday.
Play cards.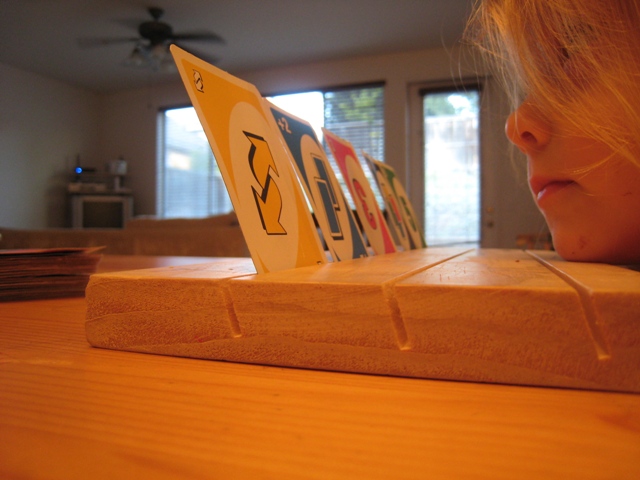 Card games are super easily portable. You can pack a deck in your purse and play a round whenever you find yourself waiting: at the doctor's office, at a sports practice, at the mechanics. It's a good way to interact with your kids in a calm, fun way.
(If your littles need a helping hand holding onto the cards, make these card boards.)
Play Hopscotch.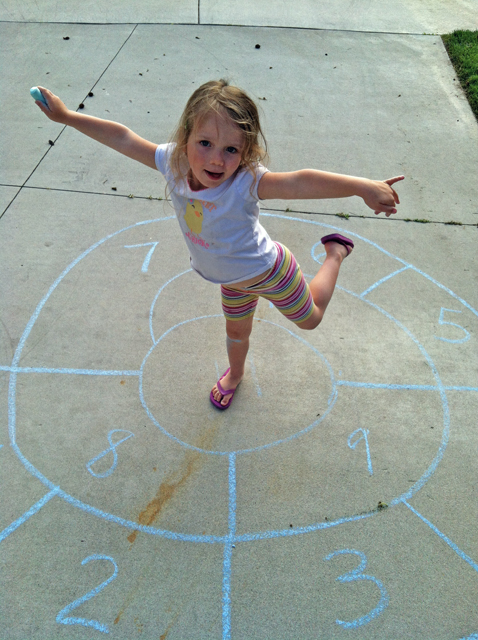 Do you remember hopscotch? It's still fun to play. It gets your bodies moving and offers a great chance for exercise. Check out these tips for playing hopscotch.
Something as simple as chasing around the yard kicking a ball takes about ten to twenty minutes. A quick round of The Ladybug Game takes about ten. That's such a fraction of our days. Let's not forget to play.
What's YOUR favorite thing to play with your kids?