Foods that Comfort Kids After Orthodontia
We are a participant in the Amazon Services LLC Associates Program, an affiliate advertising program designed to provide a means for us to earn fees by linking to Amazon.com and affiliated sites. We participate in other affiliate programs as well. For more details, please see our disclosure policy.
Any kid subject to orthodontia work is going to struggle with pain as well as hunger. Here's our list of foods to comfort kids after a trip to the ortho.
This post was originally posted on January 18, 2012. It's extremely pertinent at our house since my son just had oral surgery yesterday. Ouch!
Over the last five years we've ushered three of our children into the world of orthodontia. We've done palatal expanders, retainers, and braces, among other things that I can't remember the names of. And each time, there's been a challenging season of what to feed them since their mouths are so sore.
Lucky for them, I broke my jaw in college, so I can definitely empathize with an inability to chew and mouth pain.
The general advice is "soft foods" but that can feel overwhelming when you're used to a regular diet of pizza and tacos.
Here are some of the things that have been helpful in our repertoire of foods that comfort kids after orthodontia.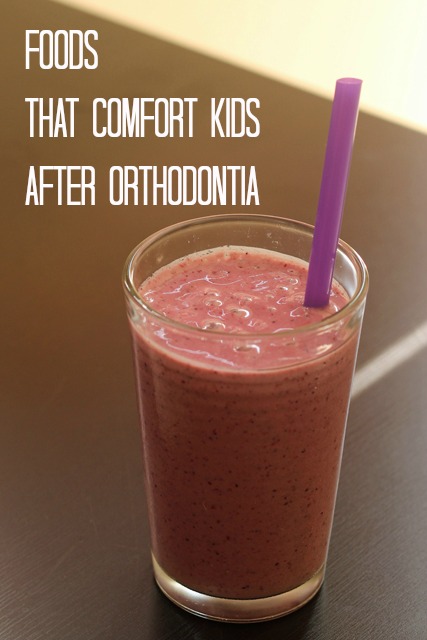 For when they can't chew:
For later when they can chew a little:
What soft foods do YOU recommend?