How to Make Working Out Work for You
As an Amazon Associate I earn from qualifying purchases. For more details, please see our disclosure policy.
 Wondering how to work in working out? Here are some ways to help you include workout exercises into your every day.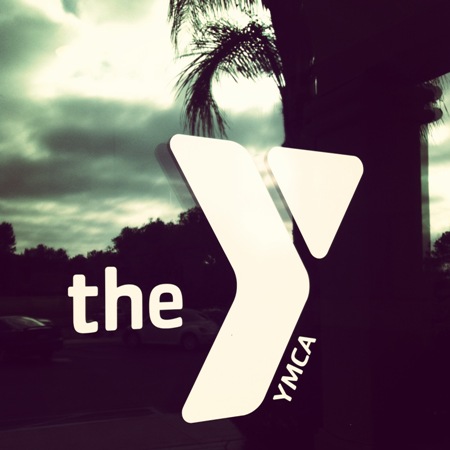 Want to save this post?
Enter your email below and get it sent straight to your inbox. Plus, I'll send you time- and money-saving tips every week!
I am not an athlete. I am a book worm, a homebody, an indoorsy kind of person. I understand when my 11-year old says he'd rather be creative than do something athletic.
But, I also know that exercise is not about weight loss. It's about health. It's about keeping your body limber and in good working order. While I can't guarantee that disease and injury won't take me down, at least I can be, as my husband says, a moving target. Quite literally.
Years ago I haphazardly started riding our exercise bike, shredding with Jillian, or doing yoga for weight loss. But, it was haphazard and wore off within a few days or weeks.
Currently, I'm working on long term commitment to a workout routine. I've been going to the gym for the last two and a half months. I started in early June. It's taken some getting used to, but I've finally justified the money I dropped on exercise clothes. (That alone was motivation to keep going! You know how I hate to waste money.)
I've not lost a pound, but neither have I gained any weight. Some say I've traded fat for muscle; my son says that's a myth. Either way, I feel better and well, at least I'm doing something. My muffin top is not "quite" as poofy as it once was.
Here are some of the things that I've learned that might work for you, too.
1. Go first thing.
If I don't go to the gym or do an exercise video first thing in the morning, chances are I probably won't do it at all. I just know this about myself. Other things get in the way and before I know it, the day is over. Getting up early to exercise is hard, but it also makes sure I make it happen.
2. Find great music and books.
Exercise, especially on a machine like a treadmill or bike, can get boring. Boredom is a prime threat to my motivation. It helps me to be adequately distracted or entertained. Sure, the machines have TV, but I'm not really a TV person. Instead I've turned to movies and books to keep me going.
Pandora has become one of my best friends. Both FishPapa and our6th grader are music fans and so they've created a number of stations on our Pandora account. I've encountered some new favorites like Owl City and One Republic as well as been reacquainted with some "oldies". Music has a direct effect on my workout.
So do books. If I'm into a good book, the hour goes by in the blink of an eye. I want to stay on the mill so I can keep reading. Boring books have me yawning and yearning to go home. I've read SIXTEEN books this summer, thanks to my daily trips to the gym.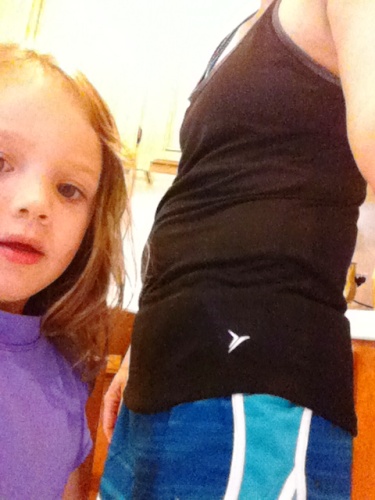 3. Get cute, confortable clothes.
There, I said it. I confess. Having cute exercise clothes and comfortable sports bras makes a huge difference for me. A. I don't feel like a dork who doesn't know what she's doing. I'll fake it until I make it. B. I have a purpose when I get dressed in the morning — to go the gym. Dressing the part has helped my motivation as well as my self-esteem.
I started out with three shirts, three shorts, two sports bras, and a couple pairs of compression socks. Thankfully, there was a sale at Old Navy the day I went shopping. At another Old Navy sale opp, I upped my shirts, bras, and socks collection since those items get stinky and sweaty first.
I've had running shoes for five years. I'm finally justifying their purchase.
4. Ask for help.
This was a hard one for me. I tend to be a know-it-all, in case you hadn't noticed. So, asking for help was big. It was also freeing. By acknowledging that I didn't know what I was doing, that I didn't know how to work out, I invited folks into my situation and gained a cheering section. My husband, my son, my brothers, the attendant at the gym, and Toni all answered my silly questions and helped me figure out a plan for exercise.
I pretty much copied Toni's 3 days of 1 hour cardio and 3 days of cardio + weights. Eventually, I'll breakdown and consult a trainer, but for now, this is working to get me in the habit of exercising every day.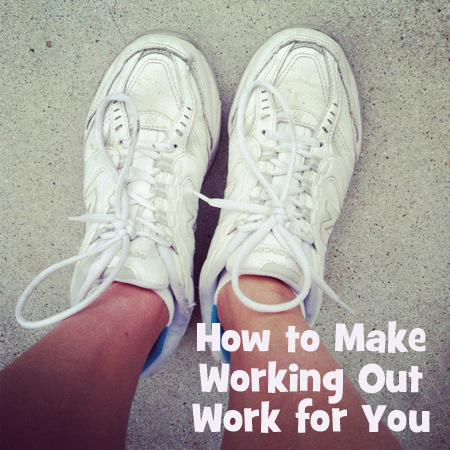 5. Do a little research.
My magazine reading and websurfing usually has to do with food or kids. Rarely has it ever involved anything athletic. Until now.
What a trip for me to google "best core workouts for woman" or "ab workouts". Who is this person I've become?!
I don't usually give much weight to the stuff at About.com, but the Sport Medicine channel has provided a lot of helpful information about which workout exercises will help me.
6. Stay hydrated.
I'm drinking water like it's going out of style. For an hour on the treadmill, I can usually go through two water bottles. The weird thing is that my dry skin has improved.
The days when I don't drink enough are days when I'm dying on the treadmill and I feel tired.
7. Find a babysitter.
I probably wouldn't be able to do this if I didn't have big kids to watch my little kids. My girls love to do exercise videos with me, but honestly, it's distracting. Being able to leave the house — or exercise alone — gives me much appreciated space, mentally and physically.
If I didn't have a built-in babysitter, I'd probably try to wake up really early and exercise very, very quietly.
Certainly, I'm no Jane Fonda, Jack Lalanne, or any of the modern day exercise gurus. I'm just a 41-year old mom of 6 trying to keep this body moving without pain, but this is what's working for me so far.
What works for YOU for working out?