Enjoy the Gift!
As an Amazon Associate I earn from qualifying purchases. For more details, please see our disclosure policy.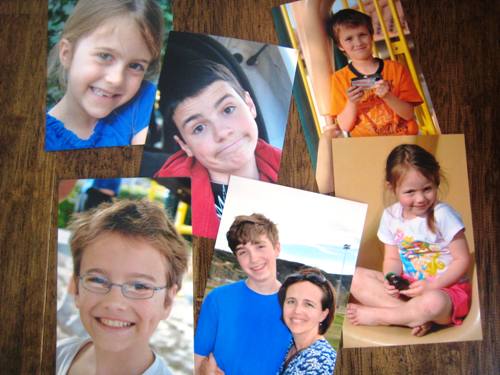 I lived a pretty over-confident childhood. For the most part, I had few self-esteem problems. (Read: I typically thought of myself more highly than I ought to have.)
It wasn't until the year of the miscarriages that I truly realized the world didn't revolve around me. It was a hard realization. One of my take-aways was that God would allow hard and even bad stuff into my life. I might not be able to control it or combat it. And I would experience sadness and pain, whether or not I thought I "deserved" it.
Fast forward through years of hardship. I know this is all for my good. I know that pain is a part of growing and learning and becoming more Christ-like.
The flip-side of that, at least for me, is fear.
Fear of cancer.
Fear of debilitating illness.
Fear that one of my children or me or my husband will die.
I'm well aware that these things can happen. And the "what-if's" flood my heart from time to time. It is a weekly battle of mine, exacerbated when someone is ill or when someone has to travel.
Last week I traveled.
And I fretted about it for days in advance. Our life is far from perfect. But, I love my life. And the idea of losing one of my people from whatever random thing I could imagine in my three-day absence struck fear in my heart.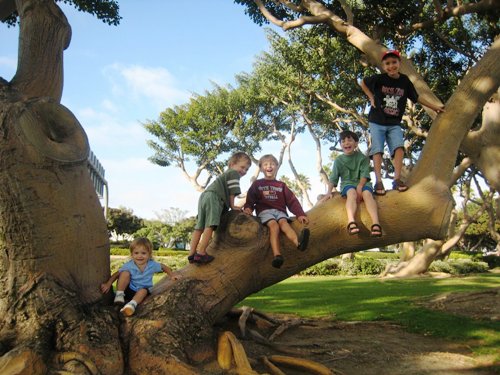 I was lying in bed the night before leaving, thinking and praying about this. I thought about how each of my children, my husband, the home we've created, these are all gifts from God. I know this. I am so very thankful.
And the next thought was this:
How do I want my children to behave when I give them a precious gift?
Do I want them to hoard it? Do I want them to cower in fear that I might take it away? Do I want them to question why I might give it to them in the first place and if I were plotting to undo it?
Of course not! I want them to enjoy it, be thankful, use it for good. I want them to cherish it and appreciate it.
Of course that's what God wants us to do with the good things He gives us. He's not the kind of puny god who gives and takes away for fickle reasons. He loves his people and wants to do them good in all that He does.
This may seem like a small, simple thing. But, it was huge for me. This was what I needed to be able to kiss my people goodbye, trusting that God had no sinister plans for them. That my job right now is to enjoy my family, cherish them, and not fear that I will lose them .
Right now, I'll just enjoy the gift!
Don't bargain with God. Be direct. Ask for what you need. This isn't a cat-and-mouse, hide-and-seek game we're in. If your child asks for bread, do you trick him with sawdust? If he asks for fish, do you scare him with a live snake on his plate? As bad as you are, you wouldn't think of such a thing. You're at least decent to your own children. So don't you think the God who conceived you in love will be even better?