Favorite Movies for Families
As an Amazon Associate I earn from qualifying purchases. For more details, please see our disclosure policy.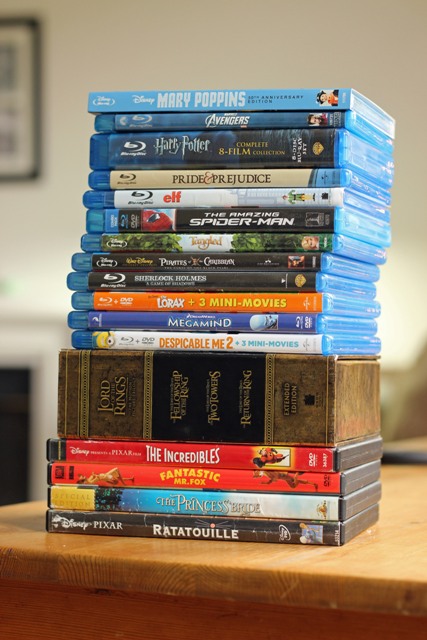 We don't have cable. So we play games. Or read books. Or watch movies. We get plenty of screen time even without traditional TV.
Over the weekend we watched The Lord of the Rings with a friend who'd never seen it. The week before we introduced Devin and Jessika's kids to Captain America. Both events brought back lots of great memories of past family movie nights.
It also prompted a discussion about movies and how to find good ones.
We're movie people. Unabashedly so. We don't usually go to the theater, though we go a handful of times each year. We try to find movies cheap or free to watch at home. I usually buy the kids a Blu-ray at Christmas, or if the price is right, each gets a movie of his own.
No matter how we view movies, we enjoy them all the same: with a side of buttered popcorn and some Junior Mints if I'm feeling lavish.
My Favorite Movies for Families
It wasn't too long ago that I quizzed my people on their favorite movies. You can see their lists, as of six months ago here. I'm a creature of habit. I don't mind seeing the same movies again if they are those that I love.
Here's a round-up of some of my all-time faves as well as a couple new ones on the docket. These are movies that I personally as the Mama enjoy immensely:
Movies for Everyone
I assumed that many of these movies were G rated, but when I checked, I found I was wrong. More of them are PG than you would think. Who knew?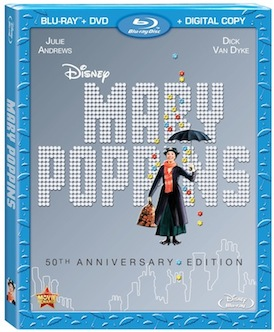 Mary Poppins was the first movie I ever saw at the movie theater. It was 1980. It was years before I realized that it wasn't a new release. It's nine years older than I, so that means it was already 17 years old by the time I saw it! Talk about a Disney classic.
FishChick5 says it's her favorite movie. That makes me smile. It's a pretty special flick, despite the fact that technology has surpassed it in so many ways.
We were sent a copy of the 50th anniversary edition to review. I can't wait to watch it with my girl. It's on my list for Christmas vacation.
Parental Guidance Suggested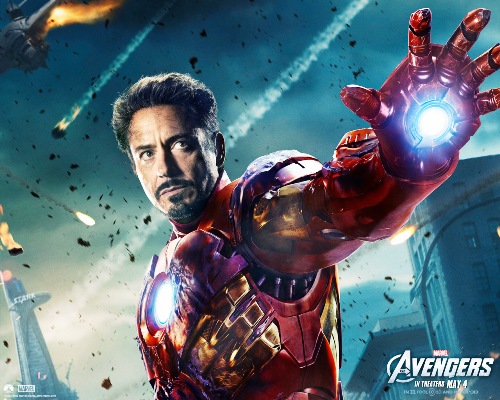 I'll be honest, most of my kids have all seen these. Some would say we're a little loose in what we let them watch. Trust me there are LOTS of things that don't make the cut. And many things that I'm ashamed to say slipped through the cracks.
I'm more careful about certain issues than others. I've let the girls watch a different movie in another room on the occasions when I think the violence would freak them out. We've been known to skip sections of Iron Man. Ahem.
Over all, I'd say that these films will be acceptable to some families and not to others. Preview yourself on your next date night to see what's the best fit for your family.
The Avengers – Marvel owns me. What can I say? This movie finally and completely swayed me over to some super hero movies. (I've looked at some of the previous films and can now say that not all super hero movies are created equal.)
Fantastic Mr. Fox – This movie with its quirky animation and all-star cast of voices has me laughing every time. I see new things in subsequent watches. It's hilarious.
The Harry Potter Collection – I know some folks aren't keen on HP. Once upon a time, I wasn't either. I've read all the books and seen all the films, and I believe that it's good stuff. This essay by Andrew Peterson pretty much says what I think in a much more eloquent way than I can say or think it.
The Amazing Spider-Man – My boys were Spidey crazy a couple summers ago. This film is pretty amazing. Another great one by Marvel.
The Pirates of the Caribbean: Curse of the Black Pearl – This is the only Pirates movie of the four that is worth your time. It is exceptional. Then they ruined it by making three more movies. Pretend the other three don't exist.
Sherlock Holmes and Sherlock Holmes: A Game of Shadows – I am still amazed that Robert Downey, Jr resurrected his career. The fact that he can play both Iron Man/Tony Stark and Sherlock Holmes is pretty amazing. These films are a little more violent/gory than the others mentioned. (Just FYI.)
The Lord of the Rings – I recommend the Extended Version on Blu-ray if you can swing it. It really does make a difference. We watched the "theatrical version" the other night and it just doesn't compare. If you like Tolkein, rest assured they did a good job with this film version of the large, voluminous story.
TV Shows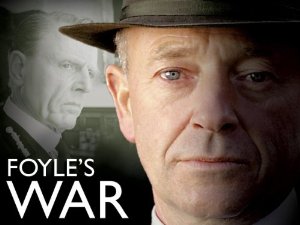 While we don't have cable, we do watch TV "shows" after the fact. In most cases, we've purchased the TV pass on Amazon so that we can watch the episode a day or so after it airs online. Yes, we could stream it for free, in many cases, but we like to watch it together on the big screen when it's convenient for us to watch it. We treat them like movies.
These are our three token TV shows:
Foyle's War – Our family fell in love with Detective Chief Superintendent Christopher Foyle this summer. We watched all the seasons to date via Amazon. We unplugged cable this fall so we missed the most recent season. Waiting….
Marvel Agents of SHIELD – Remember I said that Marvel owns me. I haven't been "hooked" into a show in years. YEARS. We've only had cable for 4 out of 20 years of marriage. I never watched shows. But, I love Shield. I really do. Corny and cheesy, I do.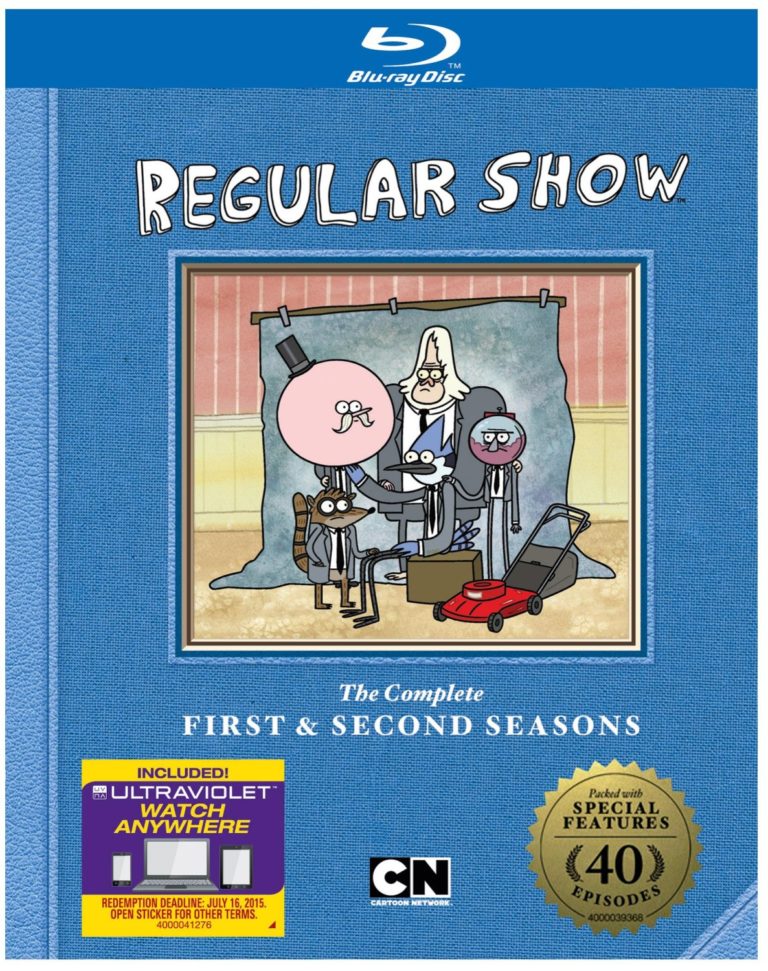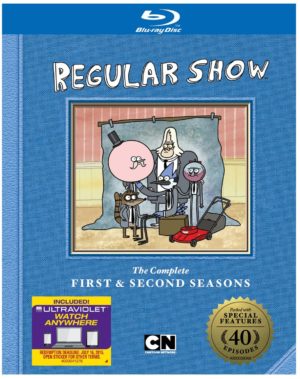 Regular Show – Some guys at FishPapa's work introduced him to Regular Show. He, in turn, introduced us to it. It's offbeat, weird, strange, and sometimes funny.
The later episodes are decidedly cleaner than the earlier ones. The program hit the main stream (you can buy Tshirts at Target now), so I think they cleaned up their act a bit. It's not that the early episodes are "bad" per se, but they are very much on the edge in terms of innuendo. I just received Seasons 1 and 2 to review on disc, so I will let you know once FishPapa and I watch them.
I'm sure I'm missing a lot of good things out there.
What's YOUR favorite movie?
Disclosure: In some instances I was sent a disc to review, but I wouldn't share it with you if I didn't honestly like it.