Planning Ideas for a European Vacation
As an Amazon Associate I earn from qualifying purchases. For more details, please see our disclosure policy.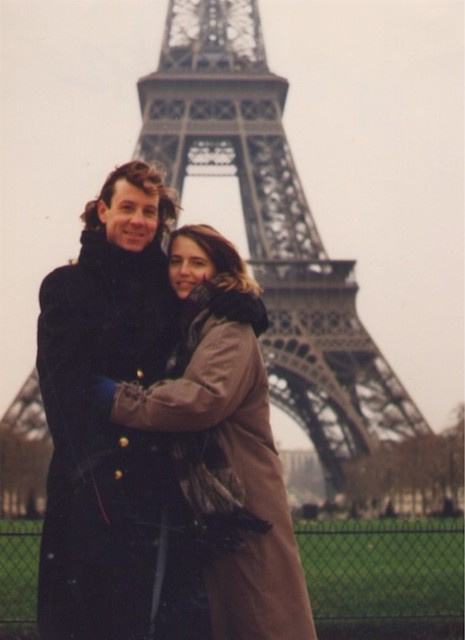 Our family just got back from a 3-day road trip. While we had a fabulous time out of Dodge, we are tired and happy to be home. Our kids are pretty good travelers, packing their stuff and loading the car in pretty short order. We love the idea of traveling with our big family.
As happens when we're away from home, we start talking about our trip to Europe, tentatively planned for this fall. While we have some vague ideas about what we want to do, nothing is in stone. It's been so long since we were in France for our honeymoon, we know that much has probably changed in European travel.
I suggested to FishPapa that he and I could do a recon trip by ourselves for a week, but he wasn't buying that.
My follow up suggestion was that we ask you.
I did this years ago when we were planning our first Disneyland trip with kids. I can't tell you how immensely helpful your suggestions were back then! I benefitted so much from your hard-earned wisdom. So, today, I'm turning the mic over to you as concerns European travel with children.
How would YOU plan a European vacation?
Feel free to plan my family's European vacation. Hypothetically speaking, of course.
Who: Two parents, Six kids, ages 6 to 17
Our kids have never left the country. They will be ages 6, 7, 10, 12, 13, and 17 when we go.
Where: Europe
The boundary lines are wide open. We were initially just set on France, and then France and England. For this exercise, we're entertaining all ports.
When: Fall, after summer vacations end, for up to 5 weeks
We've heard this is the best time to go. Since we homeschool, we can make our own calendar.
How: Budget travel
Let's say you have about $25,000 to cover transportation and travel expenses for eight people.
Feel free to leave me links, book recommendations, travel spots, things to pack, tips, etc.
Lay it on me, baby.