How to Plan Your Trip to Europe
As an Amazon Associate I earn from qualifying purchases. For more details, please see our disclosure policy.
Are you wondering how to plan your trip to Europe? Where do you start? Here are some travel tips to begin the process of planning a European vacation.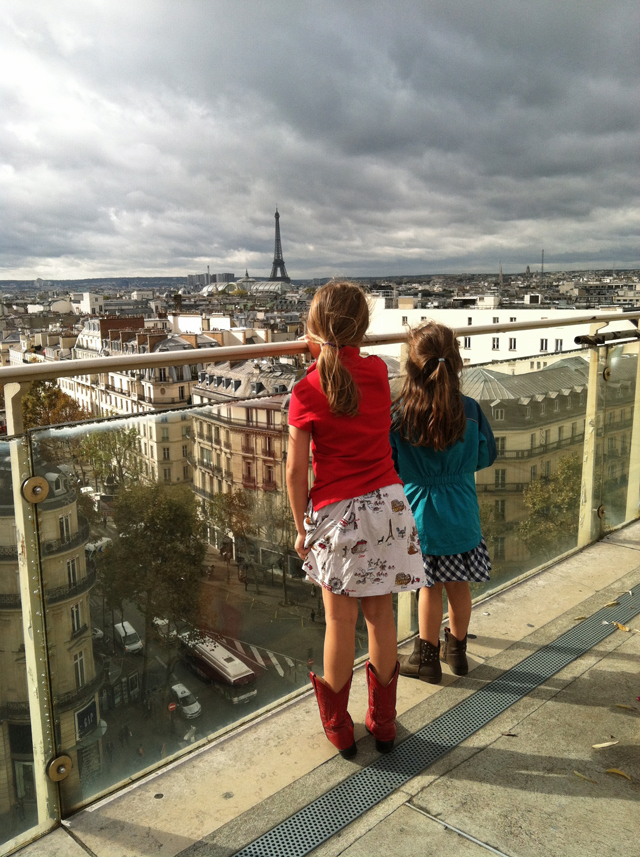 About this time last year, I was putting the finishing touches on our travel itinerary. We were to spend a month in Europe. Due to a busy, crazy life in the months previous, my summer of 2014 was a crash course in planning European travel.
I lucked out in some ways, and I learned my lesson in others. (Don't book seats on the Eurostar to depart six hours after you have to check out of the hotel!)
I hadn't been across the pond in twenty years, and let me tell you, some things have changed! You don't just plan your trip in a day!
I spent hours last summer reading and researching, and hoping I wouldn't mess it up too bad. I kept telling myself that it was okay if I didn't plan perfectly, that there would be another opportunity to go.
And, Lord willing, the opportunity will be here soon.
We are embarking on another big hairy dream: to go to Europe again. With all six kids. Next year.
I double-checked with FishPapa on our date night on Friday. "You wanna go there again, right?"
"Go there again? I wanna live there."
Well, that settles it. We don't have it funded yet, but I hope that by next spring we will. So, I'm doing some planning now, because what I learned last time is that you need to plan your trip early.
How to Plan Your Trip to Europe
Now, this will be my 4th trip to Europe, but I'm far from an expert. My travels have been limited to only a few countries in Western Europe, but we hope that we can make more trips in the coming years, learning more as we go along. Here's hoping.
Keep in mind that we don't own a house, drive fancy cars, or carry debt. These things are what are enabling us to dream this big dream. You might have different priorities for your funds. But, seeing as ALL SIX KIDS are really excited to go back, even the reticent teens, I think this is a good move for our family.
Here are the things that I'm doing and what you can do to plan your trip to Europe: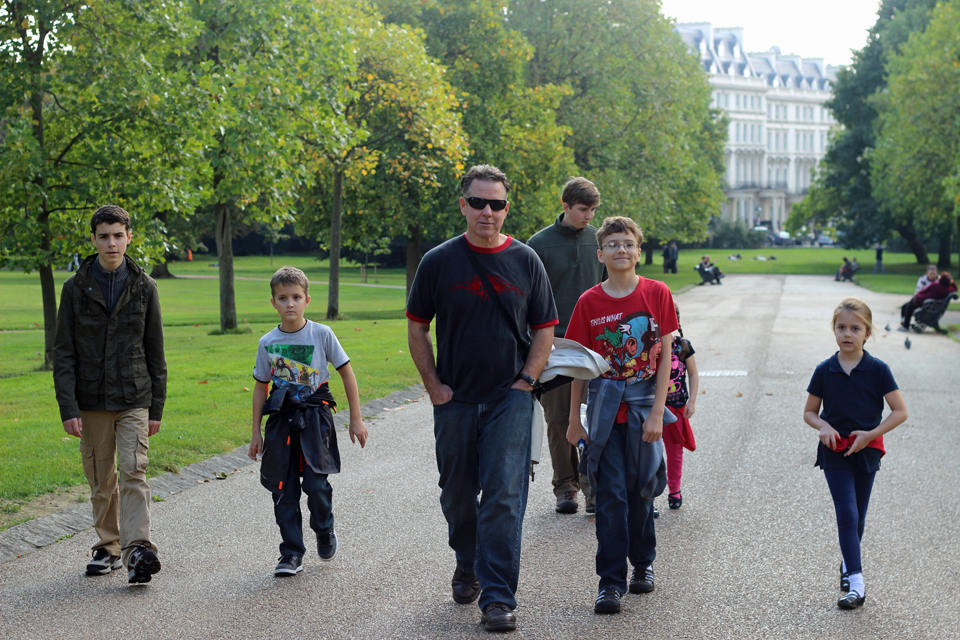 1. Dream big.
As you plan your trip, dream big. Don't be afraid to be think big. I wanted to meet the Duchess of Cambridge, but that didn't happen. But, imagining bumping into Kate in Kensington Gardens added to the whimsy of the trip and the planning that led up to it.
Royal watching aside, don't be afraid to lay your dreams for your trip on the table. You may need to pare down later as you plan your trip and all the details, but everyone in the party should be able to express what they want to see and do.
I gave the kids a written survey last week, quizzing them on the things that they liked and didn't like of our last trip. I don't want to repeat the same mistakes, but I do want to include more of the successes.
(We will be eating at Zizzi, visiting Monsieur Renaud, stopping in Paris to see Delphine, enjoying meals with the Benoits and Durieux, and playing on the beach in Collioure. That much we know! Ha!)
Last time we wanted to visit England, Ireland, Scotland, and France. In the end we ended up with only Western France and London on the itinerary. We hope to add those other parts of the UK as well as Spain into the trip this time, but we're aware we might not be able to do all the things.
Still we're going to dream and investigate.
2. Plan early.
It seems really weird to plan out what I'll be doing next May and June, but experience tells me that you need to plan your trip early, especially if you're traveling in a large party like we are. If it's just you and your spouse heading to Europe, it will be easier to find accommodations for two than it will be to find lodging for eight. Ask me how I know.
3. Price things out.
Part of my early planning is to draft an itinerary and look up the prices for flights, trains, and hotels as if I were really going to click, "book now." I get a real idea of what things would cost if I was ready to pull the trigger today.
Prices might fluctuate, but what I found out the first time was that my estimates were pretty much on the mark. I thought we would spend between $25k and $30k, and we ended up spending $26,888.30. Now we would have bought groceries anyway whether we were here or abroad, but it's a sizeable investment, and one we need to save for.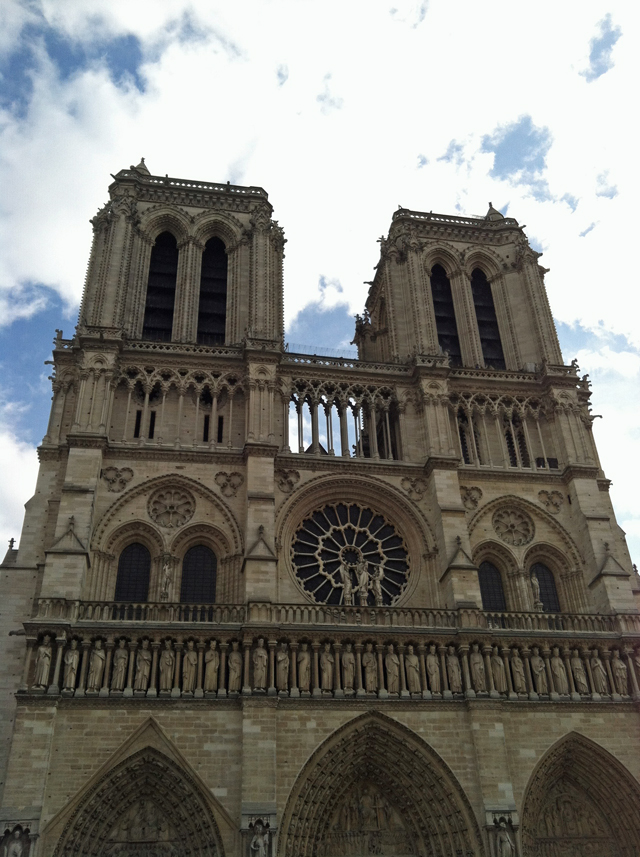 4. Save the money.
This is probably the hardest part. We want to travel, but we won't go in debt to do it. So we have to save. We're putting these strategies in action to pay for travel. There's a bank account earmarked for this trip and slowly it's building. FishBoy11 has nominated himself electricity monitor and is going to see about unplugging unused devices and turning off lights.
5. Read, read, and read some more.
If you have an unlimited budget, you probably don't have to do all these things. Ha! You could probably just go and let the chips fall where they may. But, if you're going to plan your trip on a budget, then you need to learn and research the various ways that you can save money.
Last summer Google was my best friend. Not only could I find out which restaurants were safe for my daughter and her nut allergy, but I could also get an idea of what groceries would cost us overseas. This was a huge relief! I knew that the next day after landing in London, I could walk down the street from our hotel, grab money from a fee-free ATM, and get an affordable breakfast at the Sainsbury Local. If I hadn't done this research beforehand, I would have spent a lot of extra time and money trying to figure out where to get cash and breakfast.
Currently, I'm researching Scotland to see if we can swing it. I've put out feelers to friends who have friends, etc. I've checked out books from the library. I've started surfing the web to see what's the biggest bang for our buck.
I'm reading this blog and this blog and this blog, trying to glean more information that will help us make this trip fun, educational, and affordable.
Got a Trick for Planning Trips?