Tips for a Great Family Movie Night
As an Amazon Associate I earn from qualifying purchases. For more details, please see our disclosure policy.
Family Movie Night is not a success without a little bit of planning. Here are a few things to keep in mind to make your family movie night a great one this week.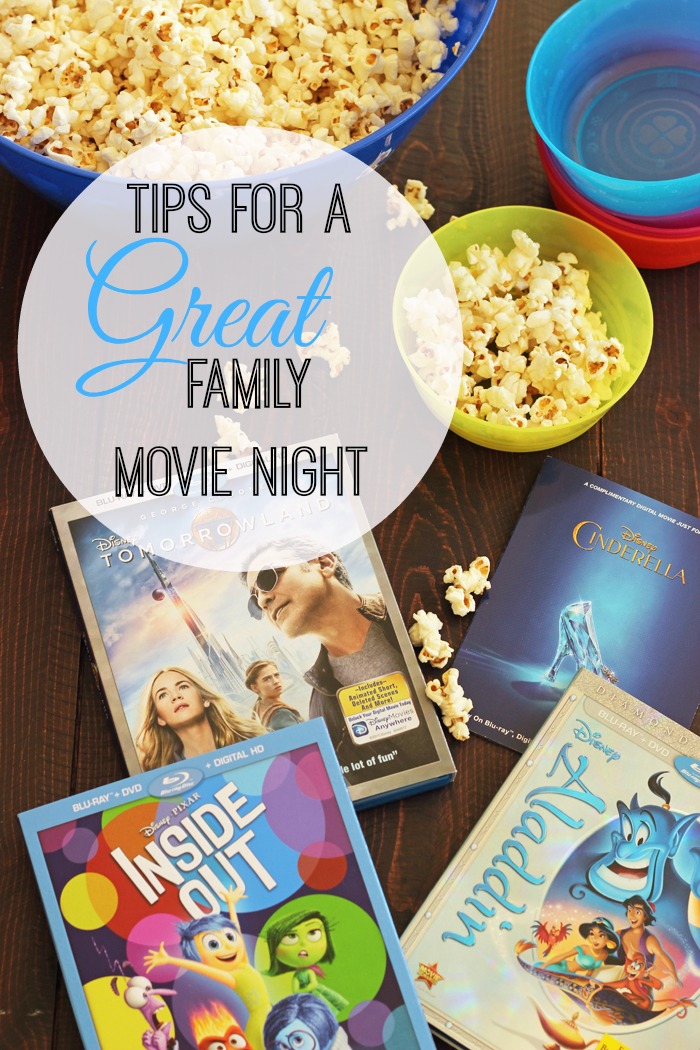 Organizing means that you're keeping tabs on those regular things in your life and making sure they work smoothly, right? Bills paid? Check. Meals prepped? Check. House clean? Check.
But I hope that I've made the case this month, that organization isn't all just regular adult stuff. All work and no play makes Jane a dull mom! We need to be "organized" in order to make space for fun, to take time to rest, and to take care of yourself.
In our family one regular activity that really does take some planning is our family movie night. One wouldn't think that family movie night entails organization, but if you've got kids and want to stay sane, you know that it does.
Consider these tips to make sure your family movie night is a great one this week:
Tips for a Great Family Movie Night
Movie watching is a big deal at our house. We don't have cable these days, so
1. Start early enough for reasonable bedtimes.
I know, Friday nights should be for staying up late, right? I think at a certain age it's fine to throw caution to the wind and let bedtimes be damned, as they say. But, I know from personal experience, that it's just too hard to start a movie late, end a movie late, get kids to bed late, and then deal with everyone in the morning.
For us, we need to start a movie by 8 or 8:30 at the latest, else one or more of us will be totally trashed before the ending credits. However, poor planning has been the culprit for a late start to our family movie night in the past. I'm working on making things move along more smoothly.
2. Have snacks. Or not.
My kids love to eat while we watch a movie. Popcorn is usually our go-to movie snack. It's cheap and the kids can make it themselves in the air popper.
However, if you're not up for the mess or don't practice a snacking habit, let the kids know your expectations so that they know. Kids always like to be in the know. So do I.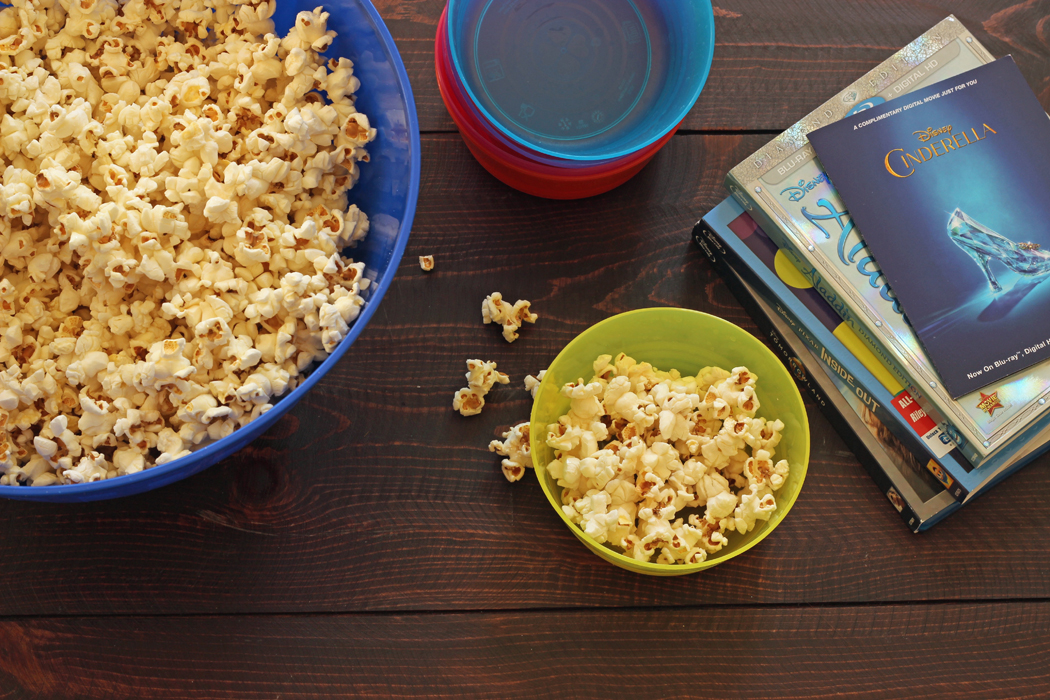 3. Arrange seating.
It's helpful if everyone's comfortable while watching the film. Blankets and pillows are a nice cozy touch in fall and winter.
At our house the seating issue arises because all the littles want to sit by me. Since there are three of them, it gets a little tricky. We end up with some version of musical chairs.
Think through your seating arrangements so that the most people as possible can be comfortable. It makes the movie watching that much more fun.
4. Choose a great flick.
What are we gonna watch? Whew. This is a hard question to answer at our house. Our tastes are so varied, in part because our kids range in age from 18 to 7. It's really hard to find a movie that everyone loves.
Sometimes it's just hard to find a movie we haven't seen. We watch at least one film a week, and while we haven't seen every movie ever made, there are quite a few that we aren't going to consider for our family in the first place.
My kids would say that anything I watched during my childhood is ruled out because they are all inappropriate. And they're right. Ratings and language standards have changed a lot in the last 30 years. Wow! I had no idea when I showed my kids Ghostbusters, Mr. Mom, Goonies, Ferris Bueller's Day Off, Teen Wolf….. that they were so inappropriate! Now the kids just tell me NO. If it was from your day, we're not watching it. Ha!
Try one of these family flicks out:
We've seen hundreds of films, and those are are some of our favorites.
Recent New Releases from Disney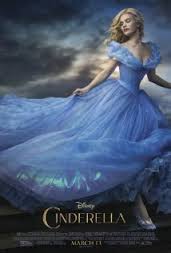 We are always looking at new DVD/Blu-Ray releases. Disney recently sent us a smattering of their new releases. You should be able to find them on Amazon and Red Box:
Tomorrowland – I was disappointed to have missed this at the movie theatre. It had been our plan to go for my birthday in May, but we weren't able to make it. Instead, turns out watching it at home was better. 1. I jumped and yelped a few times when I was surprised at freaky moments. 2. It was really different than I expected. I'm still thinking about it and trying to puzzle it out. It wasn't what I expected at all.
Cinderella – The girls and I loved this when we saw it at the movie theatre when it released. It was a princess date with my girls. Love this movie. And the prince has amazing blue eyes.
Inside Out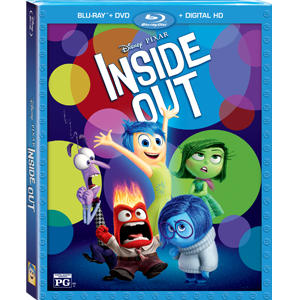 – (Releases next week: 11/3/15) My mom took me and the kids to see this over the summer. I had bigger expectations than it was able to deliver on, but I'm looking forward to examining it again at home. That's the beauty of home video, right? What was that? Rewind. As always, there's more to mine from a Pixar Movie.
There's even a bonus short on the Blu-Ray package: Riley's first date. Ha! Should be good.
Aladdin – FishPapa and I saw this years ago, before we had children. We loved it. I remember laughing so hard. Now that I'm so old, I don't remember who half the people are that Genie/Robin Williams is impersonating, so it's lost a little of its magic, but I still love the story. Not all the kids had seen it — our copy once upon a time was VHS — so it was fun to rewatch it with the littles. Surprisingly, I don't remember Mulan's emperor's palace being in the original Aladdin. Was it there?
Disclosure: I received the listed movies for review purposes. All opinions are my own.
What makes a great family movie night at YOUR house?
Be sure to read the whole series: Organization for Normal People.