Finding My Personal Style and Fighting the Frump
As an Amazon Associate I earn from qualifying purchases. For more details, please see our disclosure policy.
I'm a novice when it comes to fashion, but that doesn't mean I can't learn. Through trial and error, I'm finding my personal style and fighting the frump.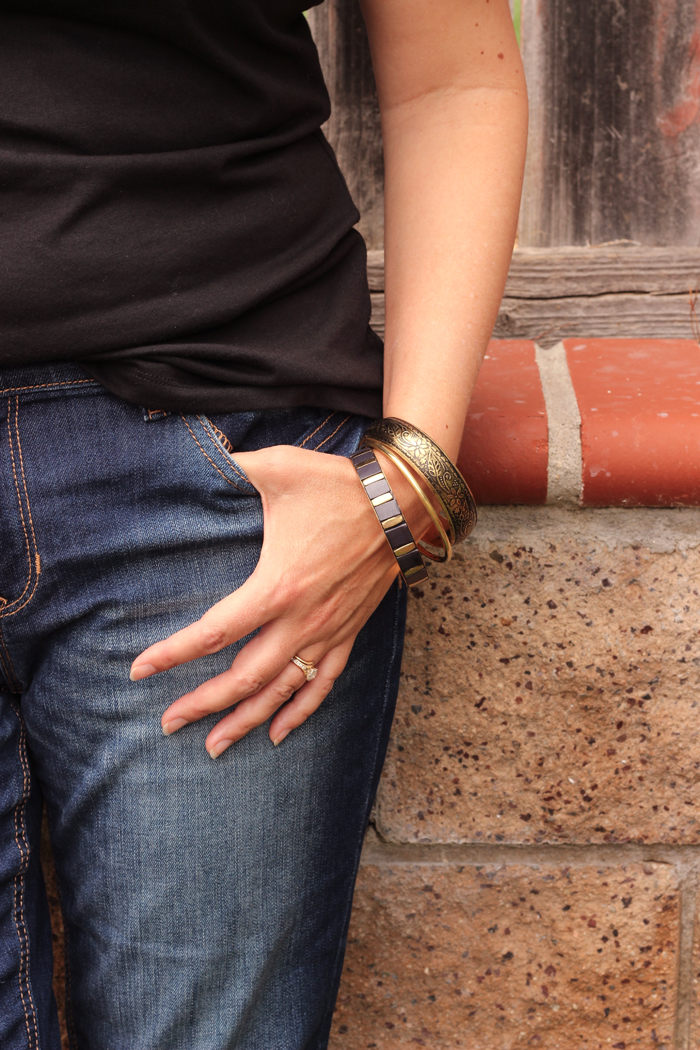 Over the last month or so, I've been working to fight the frump. I found that I didn't feel my best — or look it — when I was just going through the motions, throwing on a tshirt, shorts, and flipflops.
While there is absolutely nothing wrong with the casual beach look, it wasn't helping my motivation to get going in the morning, and it certainly didn't help avoiding my frumpiness.
So, for the past few weeks, I've been reexamining my wardrobe, even busting out in my personal style.
And I can't even believe I just typed those words. Personal style?!
While I've written about clothing in the past, I've never felt like I really knew what I was doing.
Yet, in this style discovery journey, I'm feeling a lot more comfortable. No longer am I feeling my way blindly, but I've got a very clear road map.
Thanks to the basic capsule wardrobe here and the Outfit Formulas in general, I've found clothes that make me feel stylish, but not overly so, if you know what I mean. I've seen the pictures from Paris Fashion Week and I am not impressed.
A few tips and tricks from these style capsule guides have really helped me build a great wardrobe for fall, one where I'm not ashamed to go out in public.
If you've ever felt like a frump, let me tell you, it feels amazing to get dressed each day and feel like I'm somewhat stylish and put together. My only regret is not having learned some of this sooner!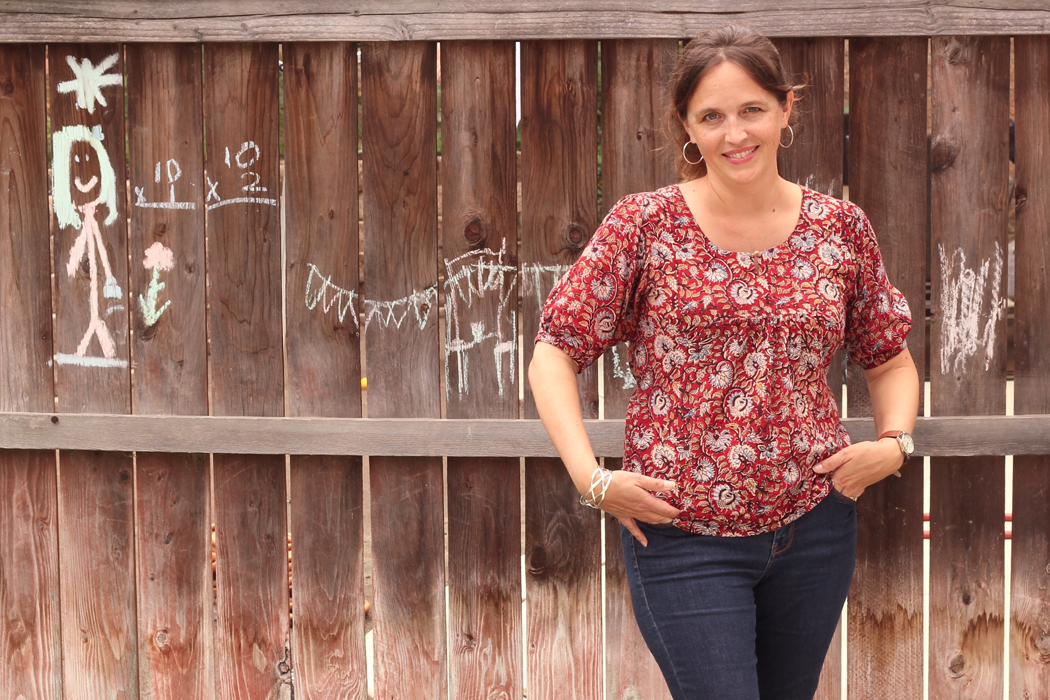 Finding My Personal Style and Fighting the Frump
Here are some of the things that I've learned in finding my personal style:
Find the beautiful things.
Ask yourself these questions.
Which clothing items in your closet do you love?
What catches your eye in the stores?
What are you drawn to on Pinterest?
Overtime, you'll see patterns. I found that I really like Alison's style, so her wardrobe capsules are a great fit for me. Curating a dedicated board on Pinterest also helps me see what I like as well as online window shopping.
Experiment.
I never in a million years would have tried leopard print or peep-toed booties. Never. But, I gave them a try because I'm being adventurous these days — and I've found that I really like them!
Spending money on new clothes and (gasp) fashion advice is also a way I'm experimenting. It has its risks. How many times have we thrown money at an ebook or course and then forgotten about the resource as well as our good intentions? Or found that it didn't meet our expectations at all?
For me, paying for this fashion advice is turning out to be a better investment than the 6 failed fixes I've tried via Stitch Fix. I can offset the cost of the style challenge by shopping my closet or hunting for bargains in stores or online.
Be comfortable.
At the same time as seeking out on trend style, I'm also focusing on clothes that are comfortable. I've returned many pairs of black skinny jeans. It's not worth the cost investment if it doesn't feel comfortable or have the right fit. In the past, I would have just made do. And looked frumpy.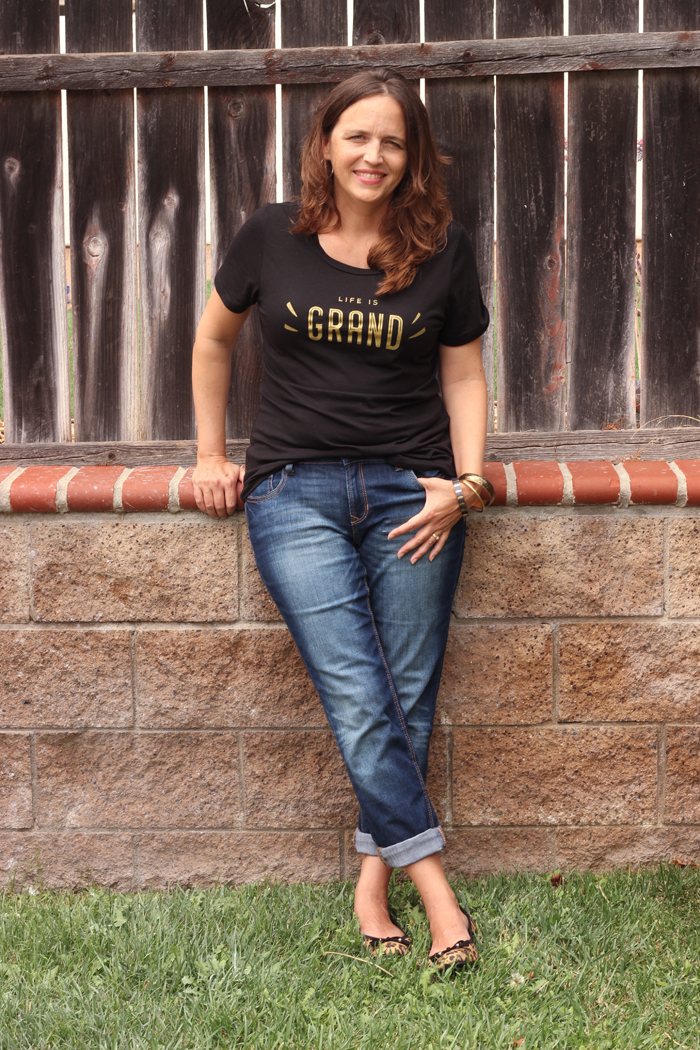 Accessorize.
I've heard people talk about the importance of accessorizing, but I really didn't understand how to put things together in a way that was flattering. Since the style challenge includes templates for each outfit, I'm learning how to balance each ensemble so that it doesn't look like I raided my grandma's costume jewelry.
I can now see how a printed belt and some earrings can take an outfit from everyday mom to wow mom in about two minutes! And I feel just a little bit fancy. 😉
Be You.
As you look toward finding and refining your personal style, remember who you are. What communicates your story, your interests, your personality?
You're not going to see me in silk dresses and high heels — unless I'm in a wedding and someone else is paying for the clothes! That's just not me.
I'm a stay-at-home, work-at-home, homeschool mom who cooks a fair amount and lives on a budget. I need to be able to move and be comfortable. I don't have thousands of dollars to spend on clothes. This lifestyle doesn't require much from me, but as we've discussed before, it's no excuse to be a frump!
Wear what looks good on you.
This is always the tricky part, isn't it? Those of us who are not natural-born fashionistas, might not know what looks good on us. I've had lots of trial and err and lots of wardrobe changes in recent weeks, in part because I'm putting a little more care into my appearance.
If you're wondering what looks good on you, ask yourself:
Which outfits do you get complemented on?
What makes you feel pretty?
Also, start taking pictures of yourself. Photographic evidence helps us see ourselves in a different way than just looking in the mirror. If all else fails, post a picture on Facebook, and folks will come out of the woodwork to offer advice.
Finding My Personal Style and Fighting the Frump
So, that's how I'm finding my personal style and fighting my frumpiness. It's proving to be a very fun adventure. I've learned soooo much about shopping in the last month. I'll be sharing that in a future post, because there are some tricks to getting good prices and making returns easy.
My excitement over my clothing has become a little contagious as well. My girls, my husband, and at least one of the boys are all interested in building wardrobes they feel good in.
I'd love to hear what you do to refine your personal style and embellish your wardrobe in ways that make you feel like the most beautiful you.
Let's chat in the comments!