How I'm Updating My Look & Fighting the Frump
As an Amazon Associate I earn from qualifying purchases. For more details, please see our disclosure policy.
I'm updating my look so that I can fight my frumpiness and feel more put together — without spending a fortune.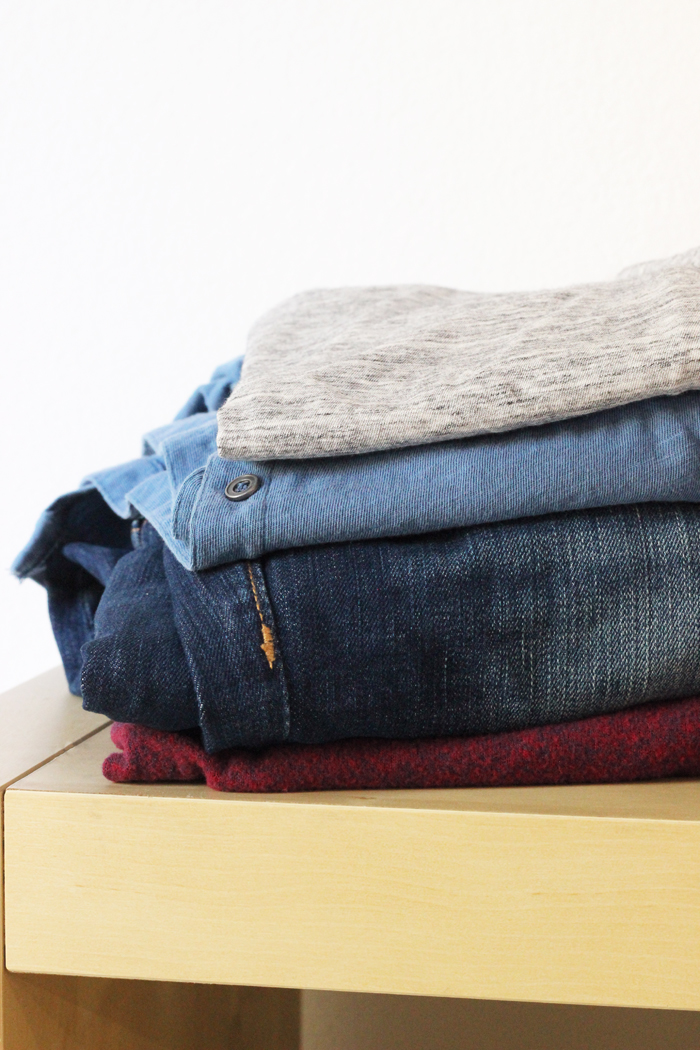 Are you looking to refresh your wardrobe, update your look, and fight the frump? Me, too! I realized that I've been letting things slide a little too much. I'm no longer that slim, trim 19-year old with a skinny bod and great skin who can get by in jeans and a t-shirt.
No, no I'm not.
I still have her habits, though. The messy bun, 10-year old jeans, and ill-fitting bras have been my good friends for quite some time. While I'm not giving them all up — I love the messy bun too much — I am updating my look and fighting the frump just a little more this season.
Here's how:
How I'm Updating My Look & Fighting the Frump
I got a wake up call.
While it's been several years that I've made a concerted effort on keeping my wardrobe in decent shape, it wasn't until I appeared in a national commercial that I realized my efforts weren't really working! I kinda got the hint this night, but the commercial of me in all my frumpiness kinda sealed the deal.
I'd been trying, but I realized I could up my game a bit and work a little harder on updating my look.
I got fitted for a bra.
As you may know, an ill-fitting bra is not only make you uncomfortable and wear on breast tissue, but it can also make you look fat and frumpy. Having a good bra is the foundation to looking great in your clothes.
I realized that most of my bras were over four years old. The recommendation is 8 months to a year, depending on how many you own and how often you rotate them. I knew things weren't quite fitting like I thought they should. Turns out, I increased a cup size in the last four years. Yikes!
I've had three professional bra fittings in the last ten years, at Dillard's, Macy's, and Nordstrom. All were very good, but my Nordstrom bra fitting experience last week was the best I've had ever.
The bra fit specialist provided a camisole for me between bras so we didn't have to get that up close and personal and she brought armfuls of bras until she found the one, the only one that worked for my weird body. (It's complicated, but I explain it here.)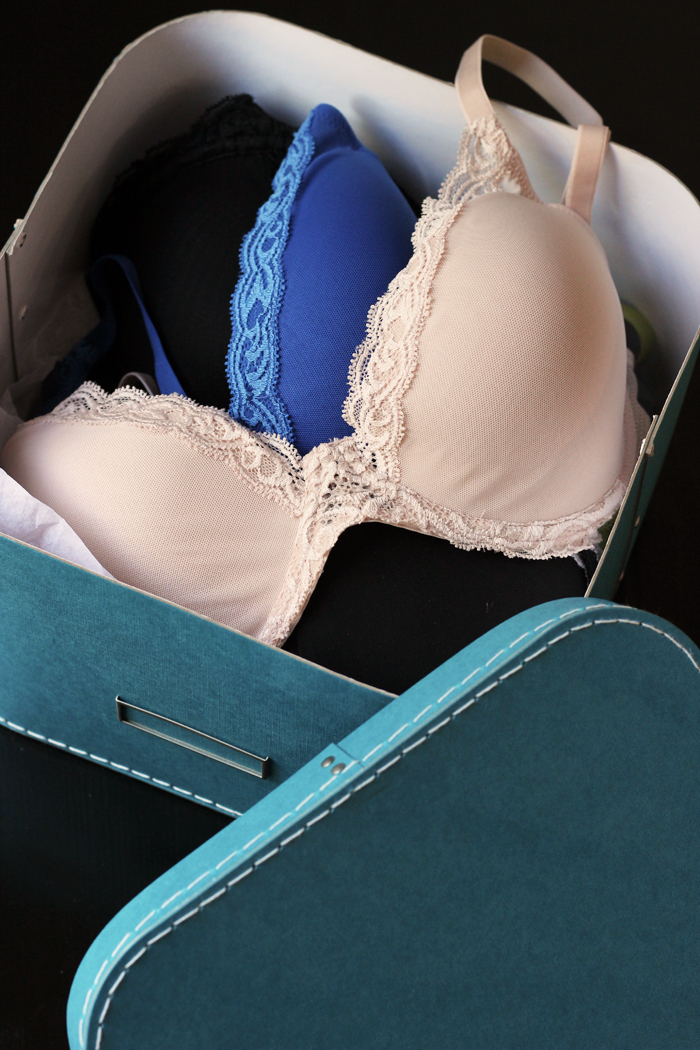 If you can't get to Nordstrom, seek out a mature female employee in the lingerie department of a nicer department store. She's going to have much more knowledge than the sweet young thing at Victoria's Secret. Know what I'm saying?
Do a little reading before you go:
In lieu of an in-person fitting, you can consult with The Bra Fit Advocate, Shannon, who provides a virtual bra fitting and shopping service for a small fee. She can help you find the right fit as well as bras within your budget.
I organized my closet.
While it wasn't that long ago that I cleaned out my closet, already it was due for an overhaul. I had pretty much let everything slide over the summer. I also hadn't done a great job with stain management; I had to retire several favorite t-shirts because of my neglect.
Having the closet organized anew and in good order makes me more excited about choosing flattering and fun clothing.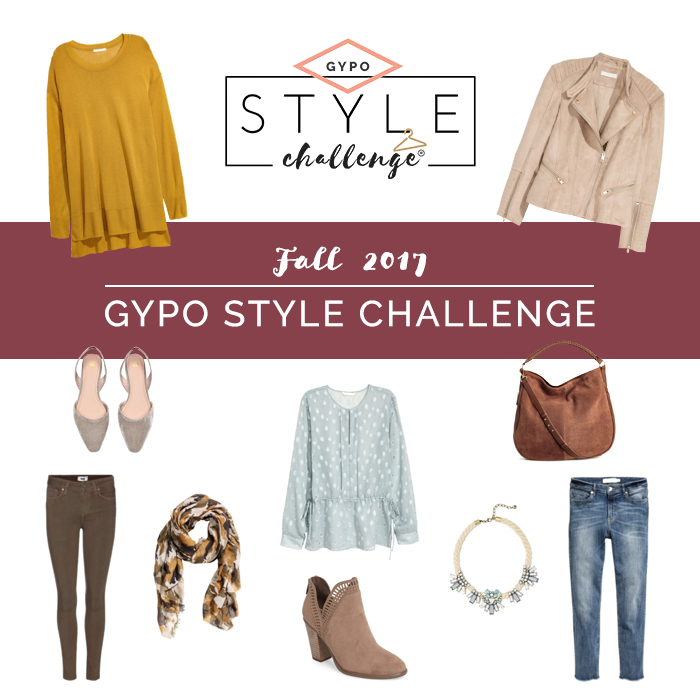 I invested in a styling guide.
I first heard about Get Your Pretty On last winter. I was a skeptic at first — because of the money. I didn't think about it again until this month when I went back to the GYPO site and started poking around.
Things that stood out to me:
I like Alison's style.
I love her Pretty Fix feature – this is a free "fix" to help you choose an on-trend outfit where subscription boxes may have failed you.
For $19, I could buy the 14-day starter capsule and really get a grip on how to mix and match. I've been preaching Mix and Match and capsule wardrobes for years, but this starter capsule really taught me a lot — especially the beauty of neutral basics and accessories. At $19, it's a better education than a failed styling at Stitch Fix, of which I've had MANY.
I'm SUPER EXCITED about the Fall Style Challenge. I think the teaching will be worth the investment. Plus, it sounds like fun! Register now so you're ready when the challenge starts.
You'll receive a complete shopping list, 25 days of outfits, and access to a Facebook support group which is super fun. Every day for several weeks, starting September 18, you'll receive a nightly email about how to put the pieces together in a fun and stylish way.
If you are fashion challenged like I am, this may be just the thing for you! I'm calling it "meal plans for clothes". I'll post my daily selfies on instagram so you can follow along.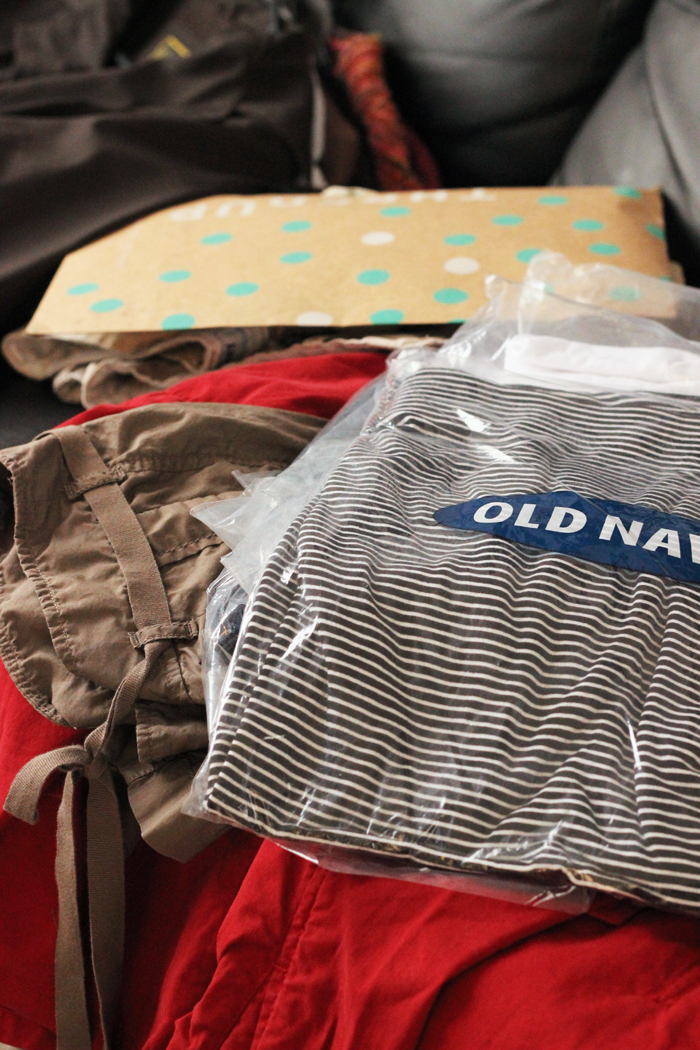 I bought some new clothes.
Once I bought the 14-day starter capsule from Get Your Pretty On, I started shopping online. Old Navy is my go-to for clothes, but I start by going through Ebates where I get a small percentage of the purchase back in cash. Be sure never to pay full price at Old Navy. They have a sale going almost every other week.
I also found that lots of the same clothes and shoes I might buy at a shoe or department store were available on Amazon with free shipping and free returns, sometimes even for less money. Win!
I also delved into the land of Thred Up, something that is totally new to me. It's like an online thrift store. Check out my review of Thred Up here.
I'm not a fan of thrift stores and have never been able to make thrifting work for me, but I gave Thred Up a shot. I found some name brand items that I love for very cheap. Most, if not all, the pieces smelled heavily of fabric softener, so I did spend a fair amount of time in repeated washings and coming up with different magic potions to get out the odors. If you're not deterred by that, use this link and you can get a $10 credit to try it out Thred Up.
This is an outfit I bought on Thred Up. The tshirt is Old Navy and the cargo pants are Loft. I paid less than half for each item. I already had the shoes and the necklace.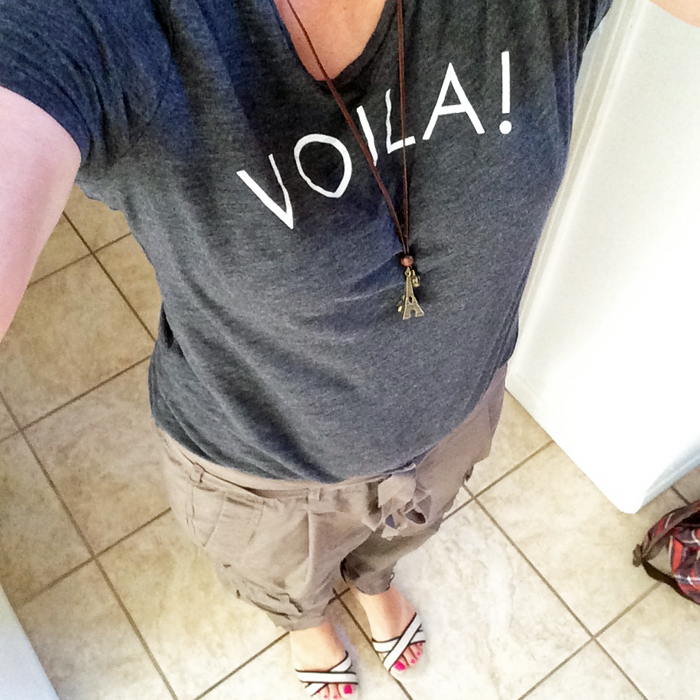 I started experimenting.
Once I bought the GYPO starter capsule guide, I started experimenting, copying the style templates with pieces that I already owned and trying things out until my new purchases arrived. Some things just didn't work out, but you don't learn unless you experiment, right?
This picture makes me wonder if it's cardigans or scarves that aren't flattering on me. What do you think? I know this whole process is going to take some trial and error, so feel free to share your thoughts. Just be gentle. 😉
The Fall Style Challenge has me totally psyched. I've found some great pieces for updating my look and I'm thrilled at the prospect of feeling put together. My husband did a double take when he saw me in the above outfit and commented several times how much he liked the look. Who knew it could be this easy?!
I'm really happy about the ways that I'm updating my look and feeling more put together already.
How do YOU feel about your wardrobe and your current look?