Meals for New Moms
As an Amazon Associate I earn from qualifying purchases. For more details, please see our disclosure policy.
The arrival of a new baby is a wonderful time to celebrate — and good food is a great way to do that!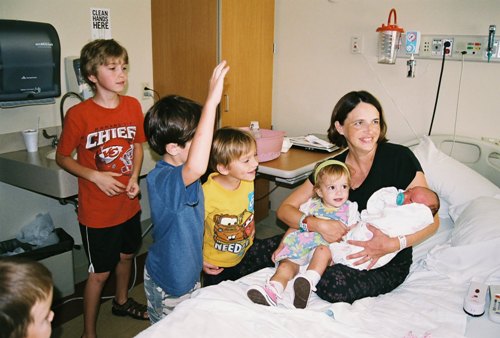 It's been a long time since we had a baby in the family. I'm amazed our FishBaby is well on her way to four years old. How did that happen? Those who know me will agree that two of my favorite things in the world are babies and food. Having given birth six times and celebrated these precious new lives, you can believe we have had some special food traditions along the way.
Chances are good that you've welcomed a baby or two in your time. Whether your own baby or that of someone you love, the arrival of a newborn is a sweet, sweet time. And one to cause great celebration and good eating! The other day Lauren shared some great ways to bless a new mom.
Here are some ways to eat well and spend less at baby time. You can plan for these for your own family while you're nesting or strategically email this post to friends and family. Obviously, if you're wanting to bless a friend, here's your checklist.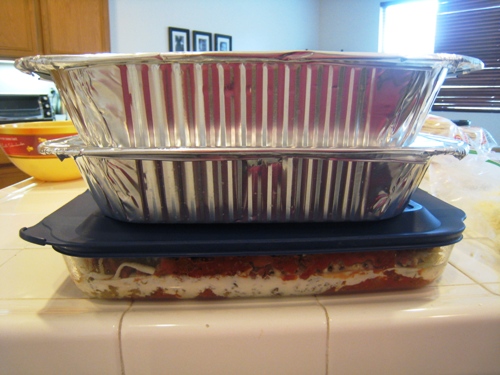 1. Fill the freezer before the baby arrives.
There's no one more ravenous than a postpartum family, mom especially. Hopefully, you'll have friends and family to bless you with meals. But, if that's not the case, or even if you just want to buy some more rest time on the other side of birth, fill your freezer with meals that are easy to heat up and serve. My sister did this for me often and her freezer meals became some of our favorites. (A few are even in The Cookbook.)
Having a stash of freezer meals can help you avoid take-out or expensive convenience items while providing your family with tasty meals.
Filling the freezer with ready-made meals does not need to be complicated or expensive. Double a few dinner meals for a few weeks and stash the second half in the freezer. Check out this list of go-to freezer meals to be inspired.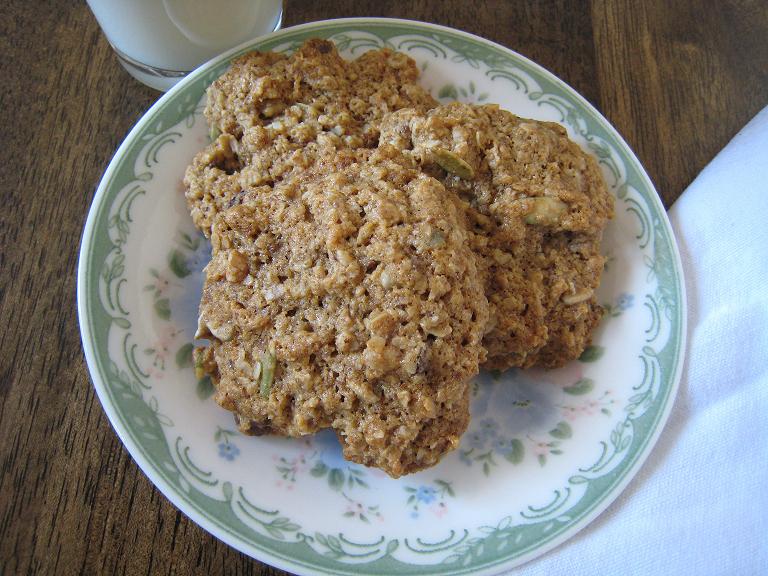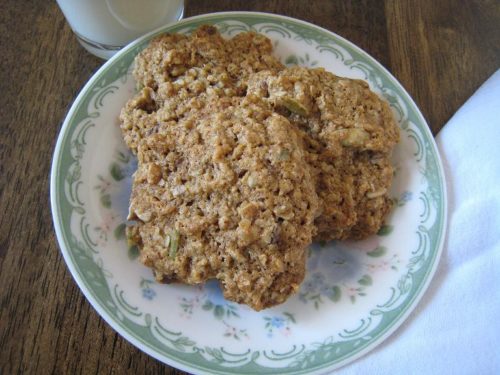 2. Take some delicious and nutritious foods to the hospital.
Historically, hospital food doesn't have a great reputation. I "lucked out" that my last two hospital stays featured room service dining with a pretty decent menu. All the same, it was nice to have familiar snacks from home that I knew fit my dietary preferences.
Foods to get my body and digestion system back in good working order were especially helpful. Having a stash of Breakfast Cookies, yogurt smoothies, and fresh fruit and vegetables ready for a friend to bring to me was absolutely wonderful! (If you're the friend, you can take a snack basket to the new mom.) It was also a frugal and healthier option to take-out being brought in. Though I do have some fond memories of some meals from Panera, brought by friends to the hospital.

3. Bake a BIRTH-Day Cake.
The Birth-Day cake was always a very special tradition for our family. It was a wonderful way for our older children to welcome the new sibling to the family. Nanna or Auntie Jamie would bake a simple boxed mix and the kids would help decorate it. And we always had a ZERO candle to put on the cake — because that was how old the baby was.
Not only is this an inexpensive, fun, little thing for your kids to do, it serves as a type of community builder. We're celebrating THE Birth Day! It was always fun to offer a doctor or nurse a slice of cake and include them in on the celebration.

4. Celebrate with a candlelight dinner for two.
Enjoy a special meal with Daddy, just the two of you. You've gone through a lot. And it's only just begun!
Many hospitals make a special dinner for the new parents part of their "deluxe accommodations." Sometimes these are great, sometimes they aren't. But the moment of just the two of you is a good one to create.
Don't be afraid to shoo away the well-wishers so that you and hubby can have some quiet down time. And while rooming-in, kangaroo care, and demand feeding were always my favorite techniques for bonding, as a clear headed, non-hormonal mother of six, today I say, it's okay to let the nurses have the baby for an hour while you eat in peace. It's probably the best free babysitting you'll get in awhile.
Believe me, you will hit the ground running at home. (Finally with my fifth and sixth babies, I understood why my mom loved her hospital stays. I enjoyed every moment of "room service, housekeeping, and nanny-duty.")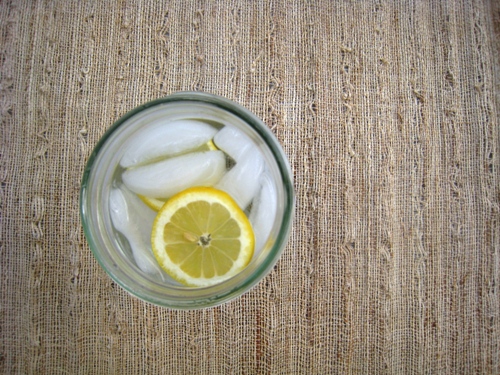 5. Stock the pantry with easy snacks and drinks.
Once you're home, life will be fuller than it was before you left. But, you'll still need to eat.
Having a stock of easy snacks (nuts, fruit, yogurt, hummus, veggies, salad fixins) and a great water bottle can help keep you fueled in the early days of adjusting to life with a new baby. Whether you create a stockpile in the weeks before baby's arrival, send Daddy out with a list, or let a friend or grandparent bless you with your snack stash, make sure it's ready for those cravings you're sure to have.
Having a baby is such a joyous time. Eating well and spending less can all be part of the package!