31 Anniversary Ideas That Won't Break the Bank
As an Amazon Associate I earn from qualifying purchases. For more details, please see our disclosure policy.
When you're looking for fun anniversary ideas, you want to focus on spending quality time together in honor of a special day. It could be anything as simple as a recreation of your first date or a bucket list activity like taking an air balloon ride while wine tasting in the air.
The latter might feel a little too expensive, but plenty of wedding anniversary ideas won't break the budget. In fact, you can celebrate a romantic anniversary without spending much besides a little creativity.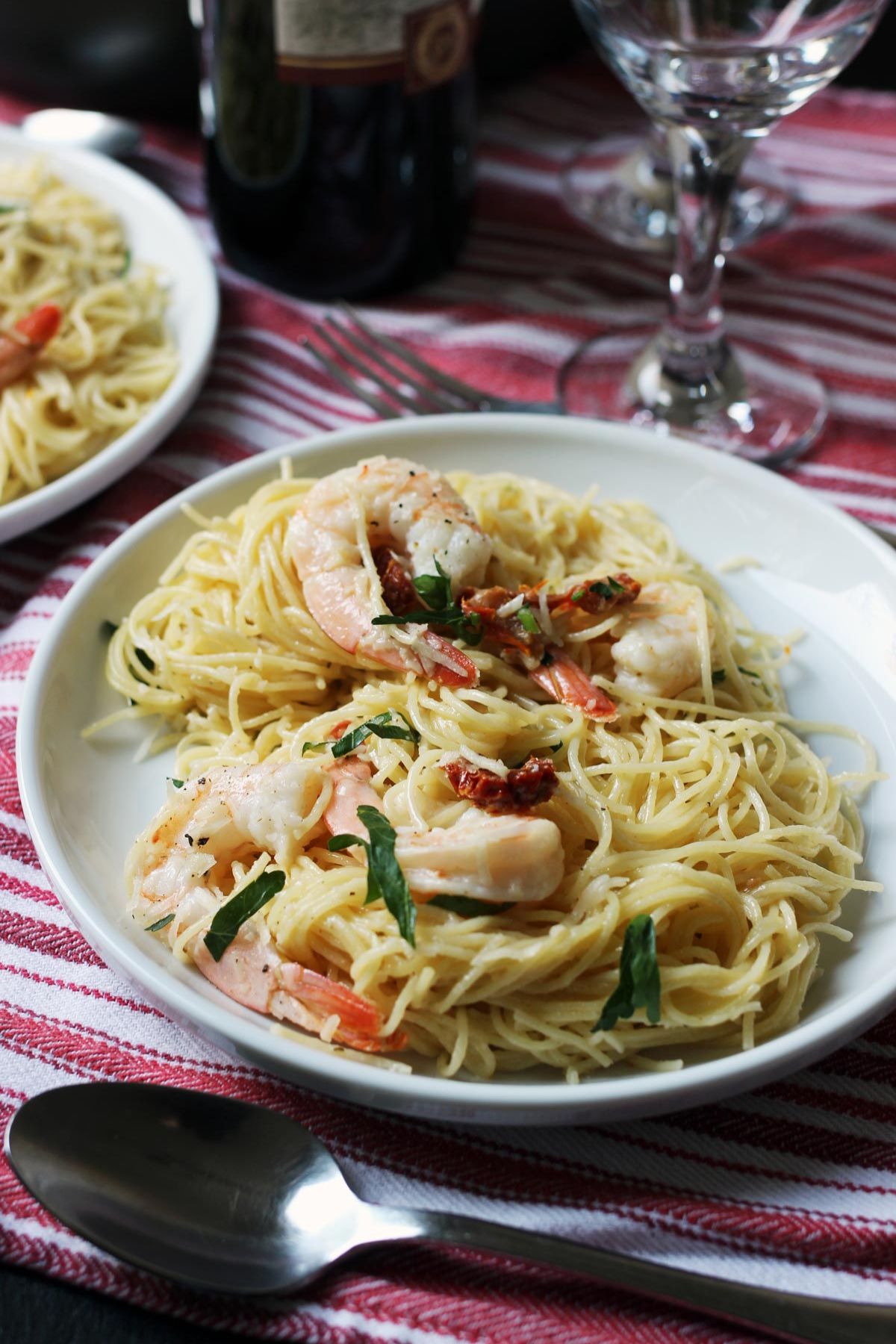 Bryan and I are approaching our 29th wedding anniversary. Rather than spend the money on anniversary gifts, we like to focus on experiences together. With six kids (five still at home) life is full, so taking the time to spend with one's partner alone is invaluable.
Over the years we've celebrated many budget anniversaries, often out of necessity, but now that there's a little extra in the bank, there's no "thing" that we'd rather have but time together.
Consider these anniversary ideas that focus on experiences rather than stuff.
Why Do This
Experiences make memories. While there are all kinds of special gifts you can buy, stuff usually wears out. Memories, as they say, last forever!
Choose one or more of these anniversary ideas to make the most of your time together and have fun, too.
Tips for Success
Ask your partner what s/he wants to do. Bryan and I have been together for over 30 years, and we still can't read each other's minds. Imagine that! Have a conversation in advance to see what kind of anniversary date your spouse wants to have. It might be something new or it might not. (We've been talking about this for several weeks now and our anniversary is mid-May!)
Set a budget. It's easy to get carried away in planning an anniversary celebration. One thing leads to another and you're hosting a dinner party for 50 at a bougie restaurant, something that you don't really want to do anyway. Discuss in advance how much money you want to spend and let that guide your plans.
FAQs
What anniversary should you celebrate?
You should celebrate every wedding anniversary. However, depending on the season your marriage is currently in, those celebrations will look different from year to year. If it's been a rough year together, consider what you can do to improve the health of your relationship. Reading a book together or going to counseling may be more valuable than a meal out.
What can I do for my anniversary with no money?
Love, thankfully, is cheap. Expressing that love doesn't have to cost a lot of money. We've rounded up dozens of anniversary ideas to help you celebrate, many of which are absolutely free.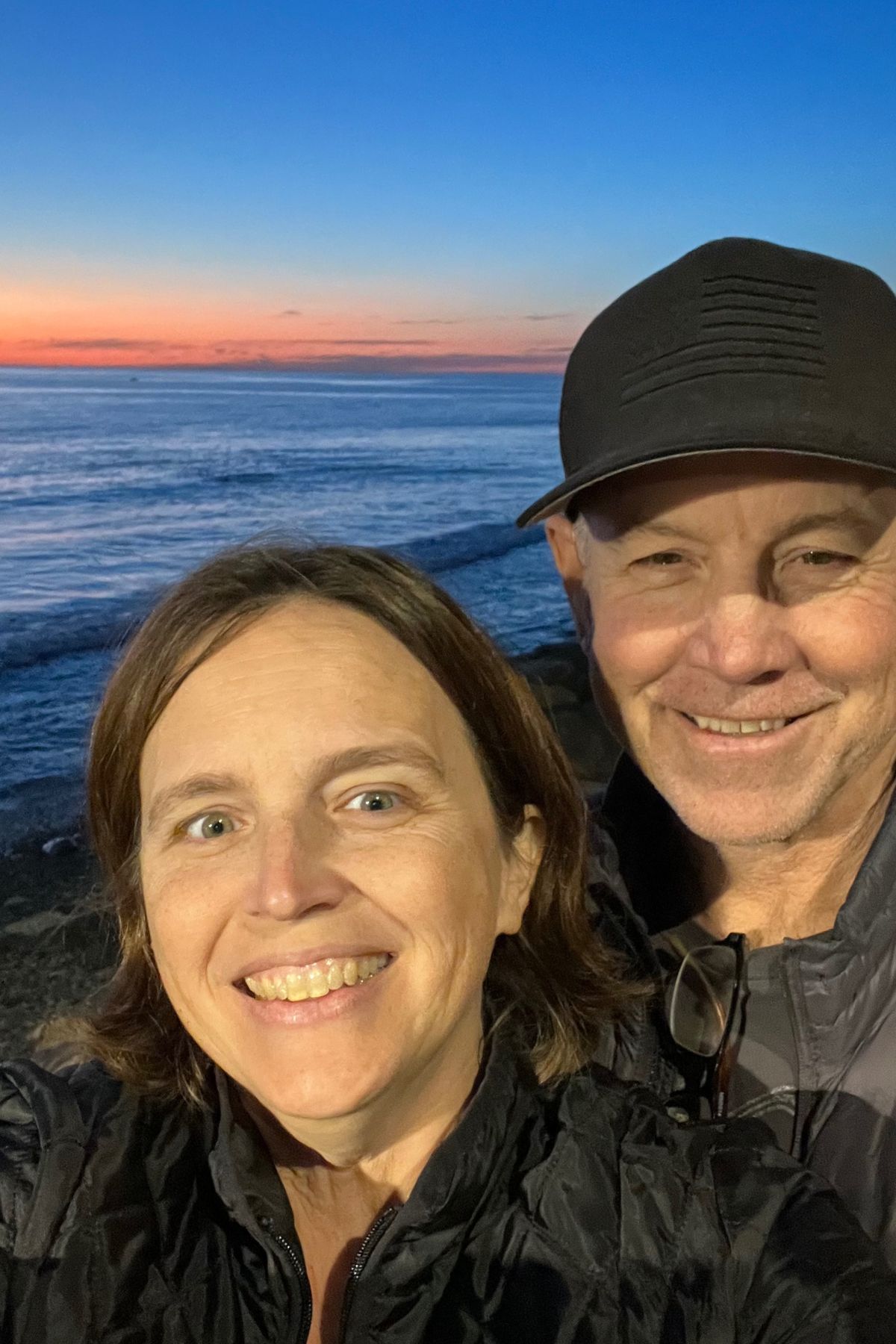 Anniversary Ideas That Won't Break the Bank
When a special occasion rolls around, it brings with it the temptation to "do it up big." Usually, that signifies "do it up expensive." A few too many "special" occasions and you can find yourself in the poor house.
Or at least with a few too many bills and too little money!
Yet, you certainly don't want to let your anniversary slip by without doing something special. I think one of the secrets to not overspending on special occasions is to find frugal or longer-lasting alternatives.
Consider the following anniversary ideas that are easy on the budget:
Recreate your first date — IF it was a good one. If it wasn't, consider another date that was special and recreate the food and experience. Our first date was breakfast at a diner, then a few rounds of ping pong. I'd totally do that again. Another memorable date included a bike ride, flying a kit, drinking rootbeer, and eating pizza. Again, that works for me for a fun anniversary celebration!
Make a playlist of your favorite songs, including those that go back to your dating season. It's the modern-day equivalent of a mix tape, the ultimate 80s symbol of love. I recently dug up the mix tapes Bryan made me when I was in France in 1992. I added those songs to a digital playlist that we can listen to in the car.
Prepare a special dinner at home. This could be a recreation of your wedding dinner or just a favorite meal that you haven't made in a while. Be sure to set the table with special serving ware and light some candles. I've done this for several anniversaries that we celebrated with kids. Our wedding dinner was grilled tri-tip, a hearty red potato salad, the classic 90s' Caesar salad, and fresh baked Italian rolls. Go figure, it's one of our kids' favorite meals!
Pack a picnic and go exploring. You could even plan a food scavenger hunt. You can pay a service for this (use the discount code jessica-igp2 if you do) or simply plan a few stops with clues for your partner to solve. At each stop, you pick up a favorite food item.
Plan a weekend road trip. You can make it a day trip to save money, go glamping if you have the inclination, or spring for a hotel or B&B, budget permitting. We've found that this can be lots of fun. Over the years, we've gone to San Diego, Julian, and San Luis Obispo.
Stay home. Send the kids to a friend's house and have an at-home date night instead of paying for a babysitter and a night on the town. You can sleep in your own bed (hubba hubba) and enjoy peace and quiet and ….
Get cooking. Cooking classes are super popular with some couples, however, cooking classes can be expensive. Consider gathering the ingredients to make your favorite restaurant dish at home and watch a YouTube or other video class to make it together.
Check out the local art museum. Many have one night a week when they are open late. A night at the museum can be so fun, a little twist on every day.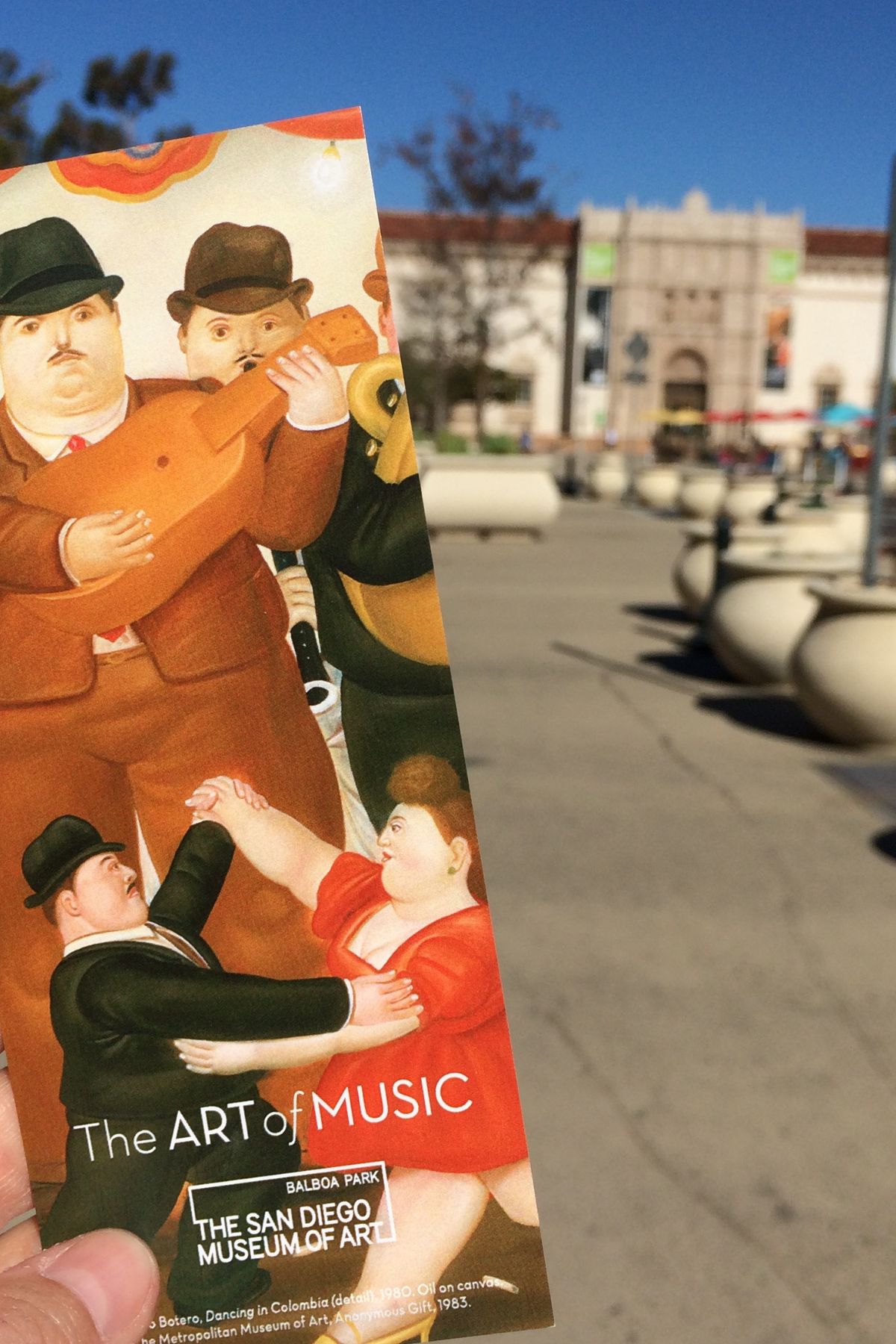 Stroll through the cemetery. Seriously! We've done this on our anniversary before, walking and imagining the stories of those long gone. You can learn a lot from headstones, and the time spent in the quiet often breeds a lot of thankfulness, for life and for each other.
Write a love letter. Bryan and I had a long-distance romance when we were dating; we have the box of love letters to prove it! It's so great to reread these, to reminisce but also to see how far we've come. Spend a few minutes letting your partner know just how much you care.
Take a dance class. You can do this in person or via the Internet. It can be loads of fun and is actually a great practice to take up as you age. Grow old together dancing the tango.
Create a video or slideshow of the past and take a virtual walk down Memory Lane.
Prepare a "blind" Would-You-Rather game. You've likely seen this trend on social media. Brainstorm some activities to do together, offering them two at a time, for your partner to choose from. Video of them choosing blindly while the camera sees the options is pretty fun!
Visit a local comedy club or open mic night. Often the cover charge is pretty reasonable and can be loads of fun! Alternatively, find an online set to watch at home.
Brainstorm a bucket list of things you'd like to see, do, and experience in the coming years. Have fun being creative with markers, stickers, etc. There are journals you can buy or if you're short on creativity, buy a box of ideas and work through them, starting on your anniversary.
Play a favorite game. Think about what you enjoyed playing before kids; it could be a video game, a board game, or cards. Dig it out of storage or go buy a new set and have some fun!
Try a new sport. Depending on where you live, there are lots of adventures to try: rock climbing, jet skiing, skydiving, bungee jumping, etc.
Have a movie marathon. Line up your favorite movies, pop some corn, and settle in for a cozy night.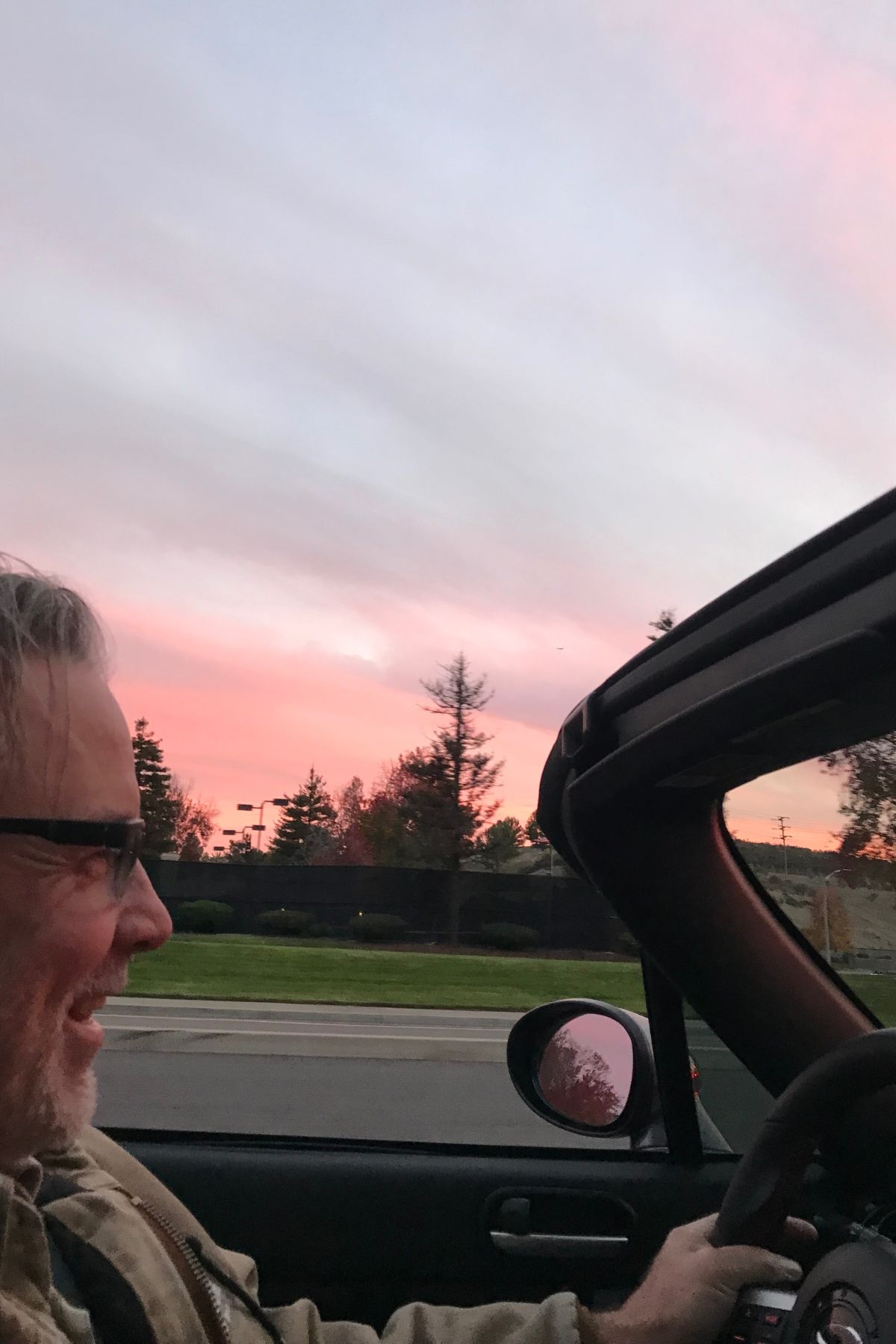 Take a vacation day. Bryan and I started doing these for birthdays and anniversaries, but now we do them once a month. We hop in the car with no agenda and just go where our whims and appetites take us.
Play the tourist in your town. There may be all kinds of hidden treasures in your community. Go to the local visitors center or visit their website to determine local must-sees that you might have missed.
Go hiking. The All Trails app is great for finding nearby trails. Be sure to pack water and snacks.
Watch the sunrise — or the sunset. Bundle up, weather requiring, and watch the day begin or end, depending on what works for your schedule.
Go stargazing. You might need to do a bit of research to find the best spot, but it will be worth it. Check out the National Parks Services tips.
Create a time capsule. Put together a box of keepsakes to mark your life today and include some notes for each other. Make a note in your digital calendars so you remember to open it together on a future anniversary.
Do a craft together. Stroll the aisles of the craft store together and choose a project to do together.
Get dressed up. You can put on your own togs or for fun, go to the thrift store to find some wild outfits on a budget.
Bake yourselves happy. Choose your favorite cookie or cake recipe and bake and decorate together.
Go bowling. Or miniature golfing. Or whatever cheap amusement is local.
Read a book together. Choose a classic that you both love or a new release that you both want to read. Take turns reading chapters together.
Take a food tour. This might be one you pay for but you can save money and have a good time by planning your own food tour. Choose a flavor profile or type of food and spend a few hours enjoying a progressive dinner.
Build a bonfire. Either in the backyard, at the beach, or at a local campground, spend some time cozy around the fire. Toast marshmallows, make smores, and enjoy some hot drinks together.
What works for you?
Leave a comment below and let us know what works for you.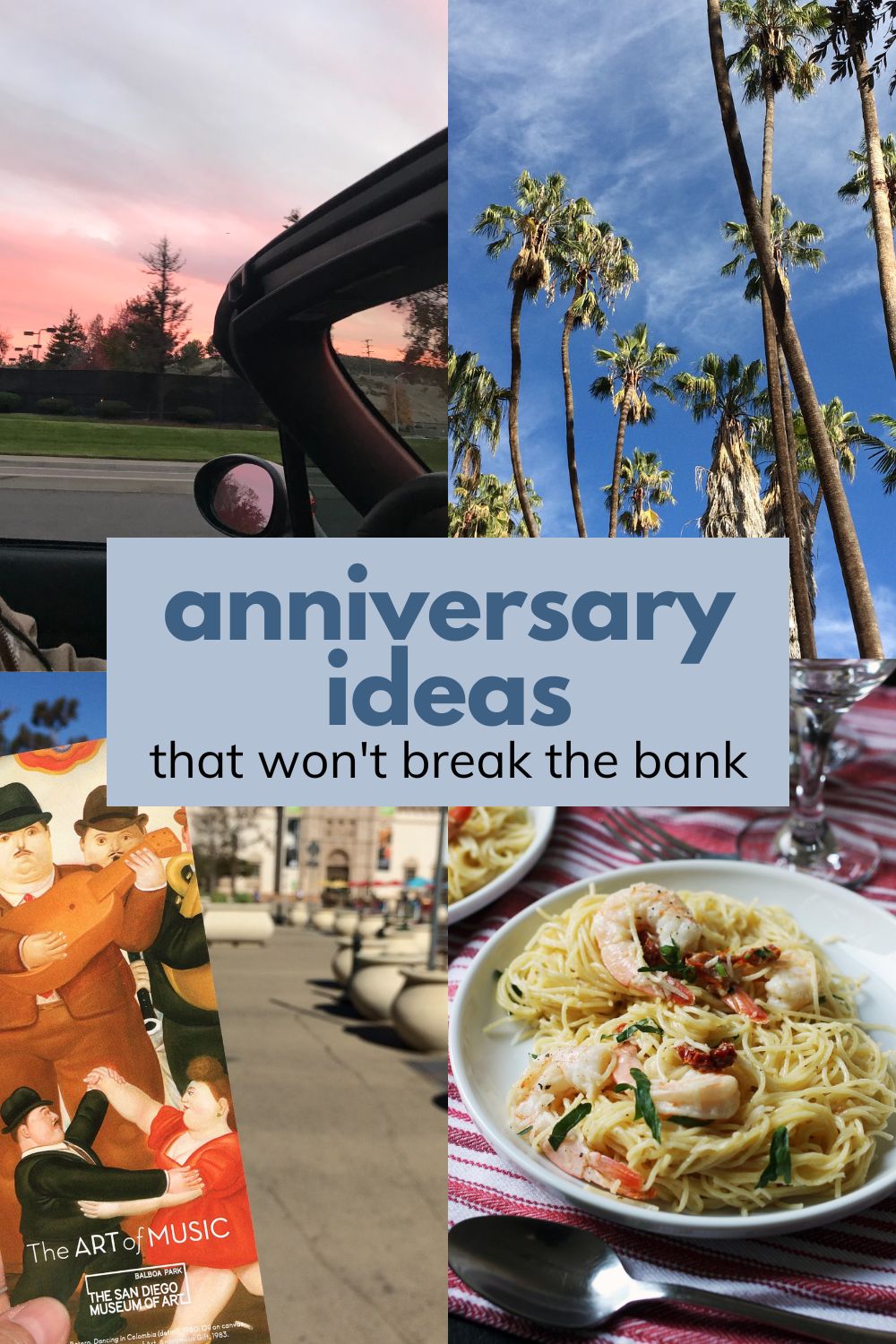 This post was originally published on May 14, 2010. It has been updated for content and clarity.