Living on One Income and Living Well
As an Amazon Associate I earn from qualifying purchases. For more details, please see our disclosure policy.
Living on one income is not as easy as it was in the last century. It requires hard work and determination — and some of these strategies.
Fifty years ago it was commonplace for just one parent (usually dad) to work. One income was sufficient to pay the family's bill. Today, there might be a number of reasons why a family would be living on one income.
Mom or Dad might be laid off from work or unable to find a job.
Mom or Dad might need to leave the workplace for health reasons.
Mom or Dad might decide to stay home to care for the children or an aging parent.
One parent might be in school or other vocational training.
There might only be one parent in the family. Single parenting is a tough job, not to mention it's difficult economically.
You don't want to rely on two incomes in case of health or economy-related issues arise in the future.
While our family currently earns two incomes, we try as best we can to make it living on one income, mainly because of reason #6. If one of us became unable to work or the economy took a major dive (again), we'd like to be living under our means to be able to weather the storm.
I never expected that our family would be as hard pressed as we were in 2007. We'd been living beyond our means and got ourselves in a mess of trouble. Thanks be to God, we got out of debt.
Getting out of debt and living on one income have been some of the best things we've ever done.
Living on One Income
Whether you want to or have to, living on one income doesn't have to be heartbreaking. Here are some of the things that we've learned the hard way to make living on one income possible: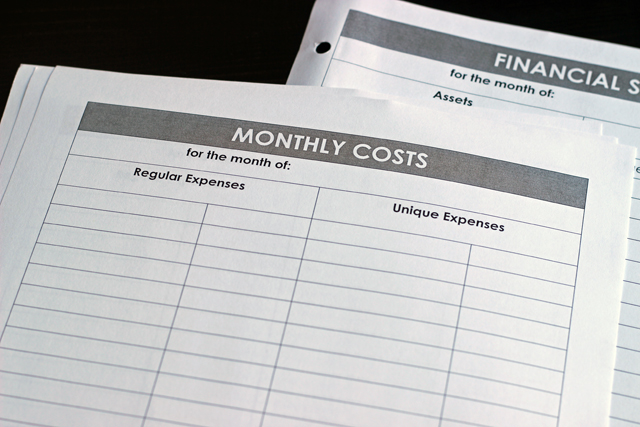 1. Create a budget based on one income.
Create a zero-based budget in which every dollar has a name. Determine all your required expenses and list those. Subtract that amount from your income. Anything left should go toward savings (like an emergency fund) and discretionary spending.
If there's nothing left, then you need to figure out how to increase your income or reduce your spending.
2. Build an emergency fund.
An emergency fund is a set amount of money that you don't touch unless you really have an emergency. Dave Ramsey sets a starter emergency fund at $1000. Folks disagree on what your longterm emergency fund should be. We have nine months' to a year's worth of expenses socked away in an account we don't touch. It's liquid in case we need it, but we don't touch it. Experts' recommendations range from three months to a year.
You will have to decide what you need based on your particular circumstances. If you own your home outright and have no debts, you might not need as much as someone with higher monthly expenses. Likewise if you know you could find a new job quickly.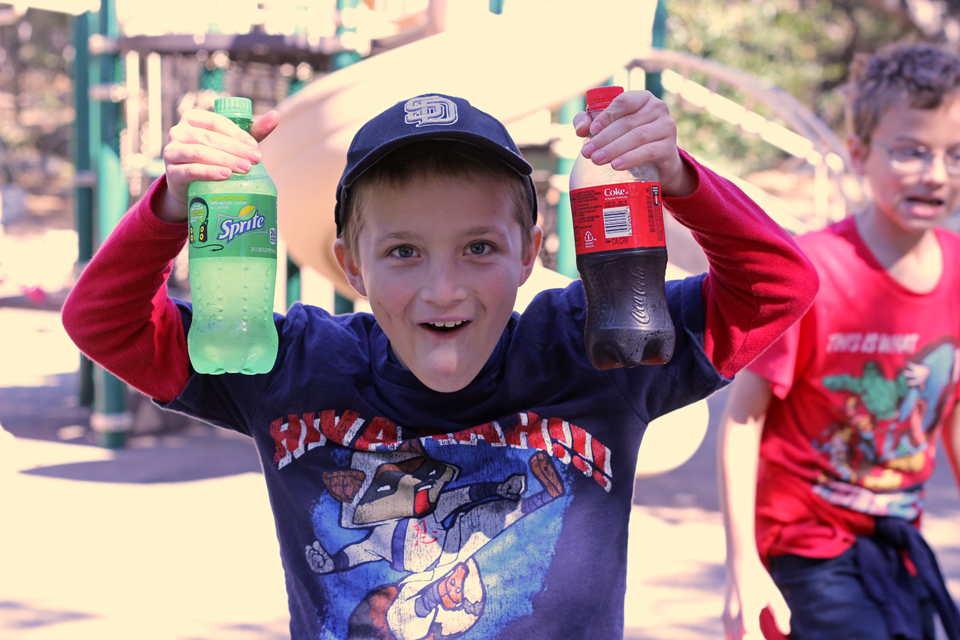 3. Reduce expenses wherever you can.
If you don't have an unlimited budget — we don't — then keeping a handle on expenses is almost a full-time job. Costs can creep up when you're not looking. A couple extra trips can add up. (I'm looking at you, Target.)
As Mad-Eye Moody says, your spending needs "constant vigilance". You can't turn a blind eye to your bank account. Sodas might become a special occasion treat — and cause for a picture! — and that's okay!
Remember there are lots of little ways in which you can cut back that will ease the strain on your wallet:
4. Enjoy simple pleasures.
You don't need a ton of money to live a good life. You might need a little creativity, though.
Homebaked always tastes better than store bought — and it's cheaper, too. Books and movies are free at the library. The park is just around the corner. Second-hand bikes sell for a song. Pinterest is chock full of ways that you can live frugally.
You don't need to be down in the dumps if your income isn't soaring. Most of the world doesn't have all the resources that we do. Chin up, buttercup, you can rock this.
What do YOU think?
What has worked for you living on one income? Let us know in the comments section.
Originally published August 27, 2015.