How to Live Within Your Means
As an Amazon Associate I earn from qualifying purchases. For more details, please see our disclosure policy.
Are you on a mission to steward your finances better? Want to make sure there's some room at the end of your rope each month? Consider these tips for living within your means.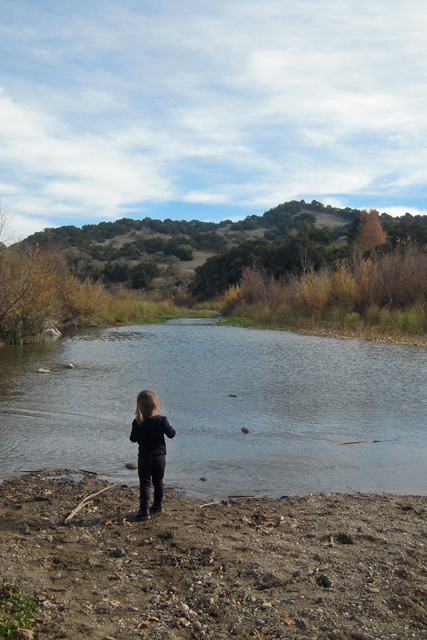 A few weeks ago I gave a mini lecture on the dangers of carrying debt. Yes, I know some people have what they consider legitimate reasons to do so. I've heard the "make someone else's money work for you" argument before. In fact, we lived it out to some extent and it got us in a heap of trouble.
I think it's better to be beholden to no one — if you can help it. Part of that means living within your means, preferably spending less than you make. If you spend everything you have, you never get ahead. If you spend more than you legitimately own, you go backwards. Better to spend less than you have. Here are some ways that you can do that:
1. Create a zero-based budget.
We talked last week about creating a budget. If you know what you have, you know what you can spend. A written budget also gives a couple "a third party" to discuss things with. The budget is a third entity to contend with. It's over there on the table, not sitting next to you.
Creating a monthly budget has given us concrete things to discuss as a couple, rather than merely saying, "You know, we should spend less money."
2. Do an audit.
You may be able to pay for everything you want, but maybe you don't really need everything you're paying for. By doing a personal audit, you can see where your money is going and ask yourself questions like, "Is it really worth $840 a year to have cable? Could we put that money toward something more meaningful for our family."
3. Do without.
Our generation has, for the most part, enjoyed many more luxuries than our parents. Maybe I'm a different generation than you are, but my dad didn't even have indoor plumbing when he was a kid. He lived on a poor farm in Minnesota and had to work really hard for everything he had.
My dad put us kids through harder straights than our friends, but I know we had it easier than he and my mom did.
It's okay to do without some things. If you can't afford that iPhone, check out the less expensive options. It won't kill you to go without designer coffee for a few weeks a month. Think seriously about what are luxuries and what purchases you can put aside for a season.
I think you'll find that once you build up your emergency fund and pay down your debt, you'll have monies freed up to do those extras once again. Or you'll find that you really don't even want them anymore because you've found better, cheaper alternatives.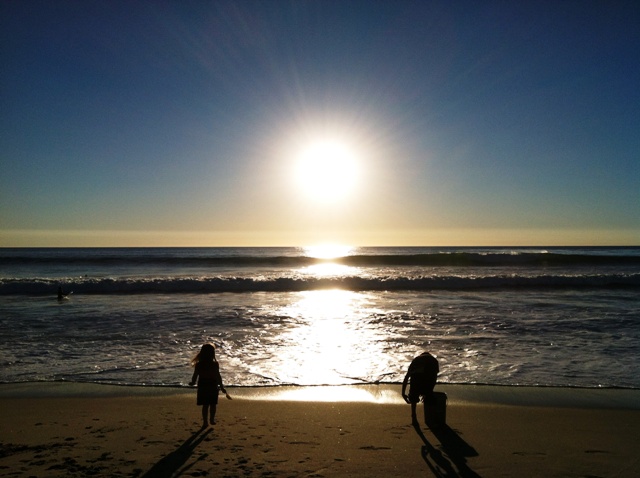 4. Make small changes.
If cutting something out completely gives you hives, consider small changes:
downgrade your cable package
turn off the AC or set it for a higher temp (likewise, in winter, put on a sweater instead of turning up the furnace)
drink water at the restaurant instead of ordering a drink
get a drip coffee instead of an espresso drink
buy store brand groceries instead of the expensive name brand
make something from scratch
cancel the magazine subscriptions and read them at the library
exercise at home or with a friend instead of paying for a pricey gym membership
5. Find fun for free.
One of the most common questions I receive is about what folks should do in San Diego. They list all the attractions and ask which ones I like the best. While there is plenty to see and do here, usually the things that they are really expensive. Really expensive. My husband always says, "Just tell them to go to the beach!"
We've found that the outings we've enjoyed the most — here or anywhere else in California — were absolutely free. Hiking, swimming, and exploring the great outdoors is typically free and so much more fun than jostling with the crowds at some attraction where the food is bad and overpriced and things are all hot and sweaty. Fun can be had absolutely free. It's like God's way of saying, "It's okay. You can find enjoyment without going into debt."
These are things that have helped us over the years. We've had plenty. And we've had naught. I hope that we've learned our lesson for good. Living within your means is within your grasp. You just have to want it.
How do YOU live within your means?
This post is part of a 7-part series to help you get your finances in order. Check out past posts here: