Frugal Friday: Golden Rules of Frugality
As an Amazon Associate I earn from qualifying purchases. For more details, please see our disclosure policy.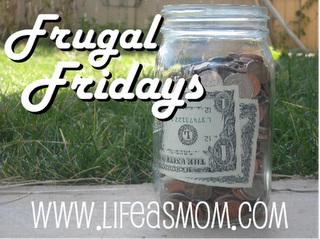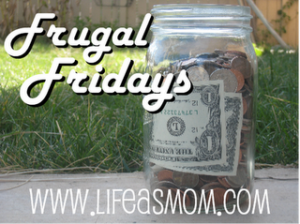 OK, I wouldn't call these rules, necessarily. They're more like guidelines.
But, they are important guidelines, nonetheless. It helps me to remember these when I'm paying the bills and the numbers don't go in quite the direction I wish they would. It helps me to remember them when I see some cool kitchen gadget that I don't really need, but it would be really cool to have. It helps me to remember them when I don't feel like we've saved enough money each month.
3 Golden Rules of Frugality
1. Trust God. – God is the one who can calm a raging sea and turn a handful of fish into enough food to feed a crowd. I know that apart from Him, we would not have been able to pay our debts or have an emergency fund. I don't know what hard times surely lie ahead, but I'm confident that He has a plan. And more importantly, He has paid my biggest debt. How could I not trust Him to provide for all my needs?
2. Be content — with what you have. It's all too easy to get distracted by what I want, what I think I want, what the marketers want me to think I want. It helps me not to spend money frivolously if I count my blessings and see how much I really have. And if I do some dejunking, I realize that I really have too much!
3. Don't be satisfied — with debt. While I think the status quo is good for our belongings, I don't think we should be laissez-faire about our debts. I did that for way too long. Be aggressive in fighting debt — or it will kill you. It is a war not to spend more than you have. Our culture has made it all too easy with payment plans, credit cards, and loans. Fight the good fight. And keep at it, even when you get too tired to fight.
What do YOU do to save money?
Share the permalink to your favorite money saving idea in Mr. Linky below or leave a comment. In the interests of sharing solid frugal advice, please do not post giveaways, deal posts, or affiliate links. Tell us a money saving concept that helps you stay in the black. And please, link back to www.Lifeasmom.com so that your readers know where to find the party.