How to Make a Deluxe Baby Gate
As an Amazon Associate I earn from qualifying purchases. For more details, please see our disclosure policy.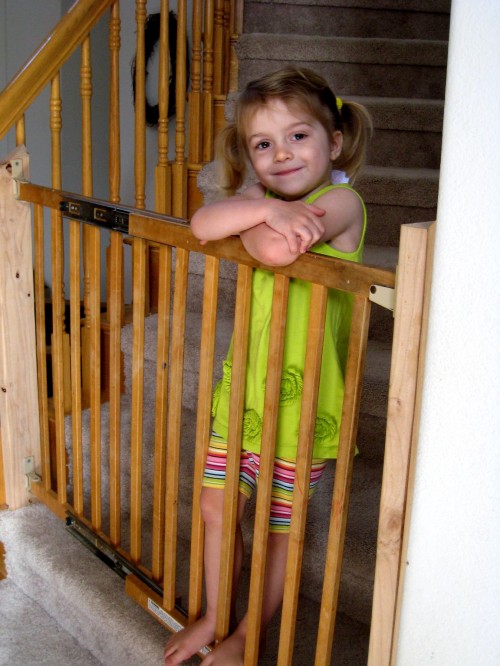 Baby gates have been an integral part of everyday life in FishHouse for quite some time. To keep our littlest one corralled and out of trouble, we have them at the head and foot of our stairwell as well as one on the way into the kitchen. There's only so much help unloading the dishwasher I can take! (My little one pictured is now able to open and close the gate herself, a true rite of passage.)
When we first married, our home was a 250-square foot studio. We lived there for three years before bringing home a baby. In such a small space, we didn't need a lot of babyproofing. There was nowhere for FishBaby to go! Shortly after his first birthday, however, we increased our living space as well as the dangers our little toddler could get into. Babyproofing was necessary to his safety as well as my sanity.
Enter the baby gate.
Since FishPapa is a carpenter by trade, he performed the first of many parenting hacks when we purchased a baby gate with cheap plastic slides. It was the anchor-to-the-wall kind of gate, such as is necessary for stairwells. But, the mechanism for sliding the gate was blech.
I think that is the technical term.
So, he improved it by replacing the plastic slides with full-extension drawer slides.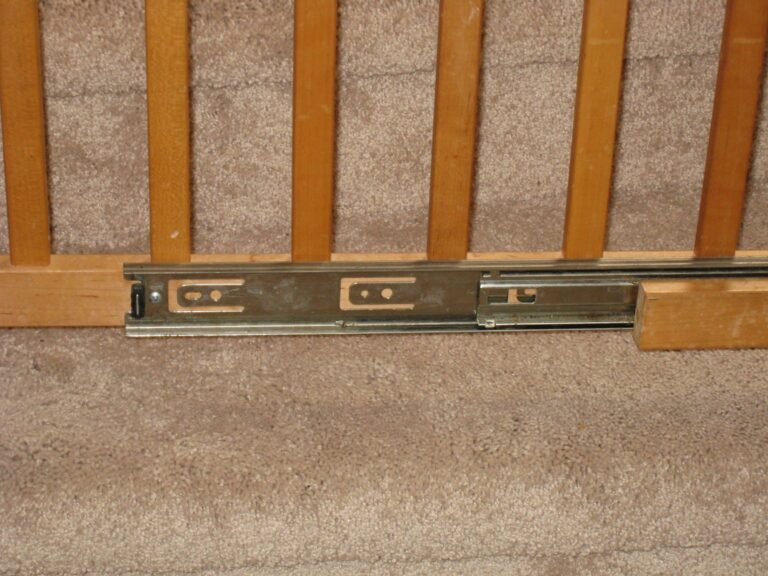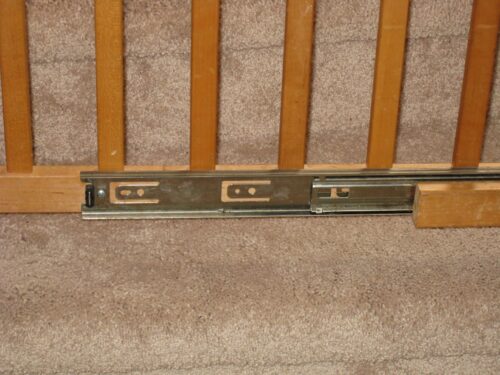 Currently, these cost about $5 on Amazon. The original gate cost about $40. Sure, they increased the cost of the gate to $50, but they have been well worth it. Our baby gates have now lasted 12 years, six kids, and four moves. There's no way that the original plastic slides would have lasted half this long. The deluxe sliders have more than paid for themselves. Since they've lasted us so long, I have been out of the market. My internet search showed that some of these fancier gates cost $100. I didn't know how good I had it!
Disclaimer: I am not a home safety specialist, nor do I play one on TV. Please use good judgement and common sense. Proper installation of slides and gate hardware is imperative. Remember that childproofing is not a substitution for adult supervision.
That said, don't be afraid to improve on a store-bought item.
What parenting hack have you performed?
For more DIY inspiration, visit A Soft Place to Land.