How to Get a Good Routine Going, Even During Covid
As an Amazon Associate I earn from qualifying purchases. For more details, please see our disclosure policy.
Routines can feel boring and repetitive. Routine. But a good routine actually reflects what's most important to you, your priorities. Here's how to get it going.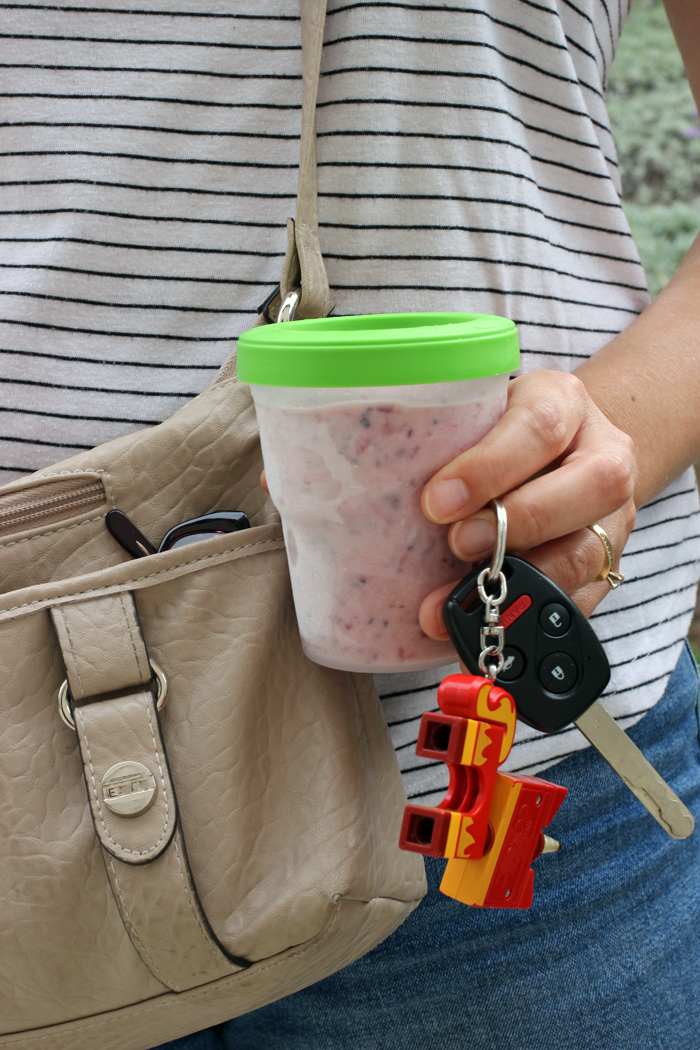 Don't you just love summer vacation? Even if this year's covid-induced vacation is not as restful or relaxing or offering as many options for frolicking, it does offer the chance to reset.
The break between your children's school years provides the opportunity to reexamine your routines and figure out a few things:
What works for me?
What could work with a few improvements?
What needs to change completely?
This summer, more than ever, is a good time to reassess.
Whether your kids are able to go back to school "like normal", are continuing with distance learning, or even switching to full-on homeschool, now is your chance to get a good routine going.
I'm not ready for the school year to start, but the calendar tells me it's getting close to time to suit up and get our game on. I know from experience of years past that the first week of school is exhausting. Anything I can do now to improve my routines will only serve me better later.
If your kids normally go off to school, then the last few months may have put you through the ringer. Not only was all routine thrown out the window, but a pandemic caused even more unease.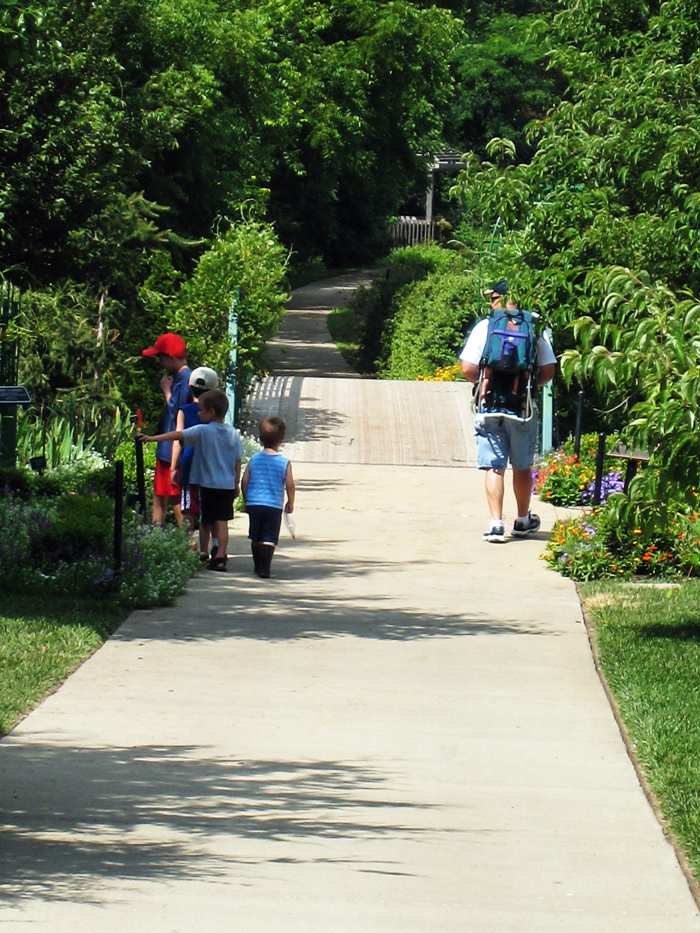 As we go into the fall not really sure what's going to happen, let's take this summer breather as a fresh start toward organizing our minds and establishing healthy, productive routines.
How to Get a Good Routine Going
I'm entering my 19th year of teaching my kids from home. For the majority of those years I set the academic calendar for the year. In more recent years as kids have graduated and moved onto college and the younger ones have moved up the ranks, I've done more outsourcing, using online courses to supplement in-house instruction.
These are strategies that have worked for me as an individual as well as a mom managing my home and my kids' eduction and an entrepreneur managing my home business.
What I share here addresses more how I structure my personal routine, rather than our daily homeschool routine.
Of special note: I use the Print & Go Planner to help me map all this out. You can see how that works here.
Identify your priorities.
What are your priorities for the coming months? What's most important to you in this season? Where do you want to grow and improve?
Yes, you can still do these things during Covid. It feels different, but you are not completely at the mercy of your circumstances.
Knowing your priorities will help you better allocate your time as well as set up systems that will further along these priorities.
Your priorities may include:
preparing delicious and nutritious meals to your family in a more timely manner
decluttering your home so that it is easier to function in while everyone is home
connecting with each kid in a special way on a regular basis
enjoying special time with your spouse each day
getting exercise regularly
Develop systems that flesh out those priorities.
If you know what is most important, ie those priorities I just mentioned, then the next step is to break each one down into systems that flesh out those important things.
Here are some examples:
Create a meal plan system that really works to save you time. (I recommend this.)
Identify which areas need to be decluttered and map out a schedule for doing it.
Brainstorm a list of activities you can do with each child.
Talk to your spouse about fun date night ideas.
Choose two to three athletic pursuits that appeal to you, such as walking, yoga, and bicycling.

Identify anchors throughout the day or week for these systems.
You know what's important to you and you have some ideas and plans for making these things happen. Now give feet to those plans.
I find it helpful to attach my systems to anchors, specific times in the day or week that help solidify the routine. For instance, I want to read my Bible more faithfully, so I decided on the Bible in 90 Days reading plan and I don't allow myself to do anything on my phone when I wake up until I've done the days reading.
Developing a Morning High Five for yourself is one way to do this. If the things are really priorities, then making them front and center at the start of the day may be a good way to give them the attention they deserve.
Wherever you do it, schedule your priority activities into your day or week, such as these follows:
Weekly activities:
Meal planning on Sunday morning with your coffee and pie.
Choose one area to declutter each week and collect boxes and bags on Monday morning.
Parent-child date once a week on a rotating basis. Write it on the calendar!
Date night with spouse – on the calendar, even if it's an at-home date night.
Decide how many workout sessions you'll do this week and get them on your radar.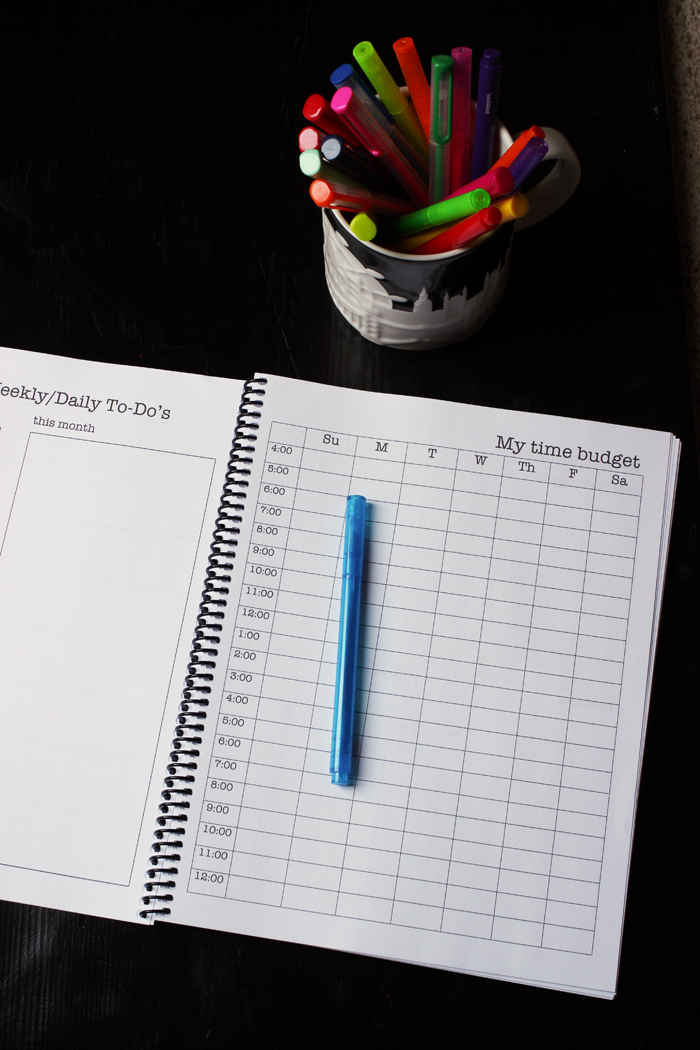 Daily activities:
Check your meal plan every day at breakfast and pull out the things to thaw/do prep work.
Decluttering session every day for a certain amount of time. Stack this with an activity that you really like to do, such as checking Instagram, and enjoy the gram after you've done your decluttering.
Tuck your child in bed/say good night– even the big kids — every night. Your projects can wait.
Make time to debrief on the day when you first see your spouse in the evening.
Go for the walk, do the stretches, even if it's only for a few minutes before the day ends
You can even combine some of these:
Declutter while you and your spouse catch up on the day.
Take your child on the walk with you.
Meal plan as a family.
Review, revise, and repeat.
Go through this process on a regular basis: review your priorities, revise your systems as necessary, and keep at it until your routines more accurately reflect what's most important to you.
Over time, priorities change, but the process stays the same, allowing you to grow and develop more into your best self.
How do you make your priorities more routine at your house?
This post was originally published on July 29, 2014. It has been updated for content, clarity, and COVID-19.