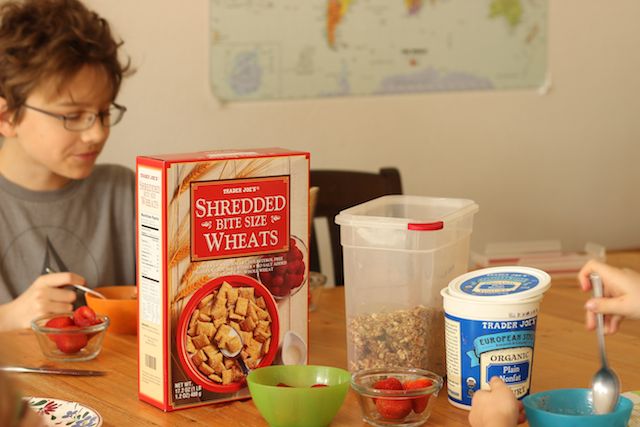 I'm not ready for the school year to start, but the calendar tells me it's getting close to time to suit up and get our game on. While we do write our own homeschool calendar, it's important to me that we don't get too lackadaisical with our time. I'm cool with going with the flow, jetting off to Europe for a month, and reading books all day in our jammies, but the math and science and all that jazz still need to happen.
If your kids go off to school, you know all to well the importance of establishing routines and getting in a good flow.
One of the things that I love about Back to School time is that it's a fresh start toward organizing, routine, and finding ways to run our home better.
School is going to get back in motion in the next month if it hasn't already, so consider how you'll celebrate the Mom's New Year with a good routine. Consider these ideas to help put a swagger in your step as you get things organized, including your time.
Set a time budget.
Time Management without a Schedule – This post from the archives explains what a time budget is and how to make time for important things without a day by day, hour by hour schedule.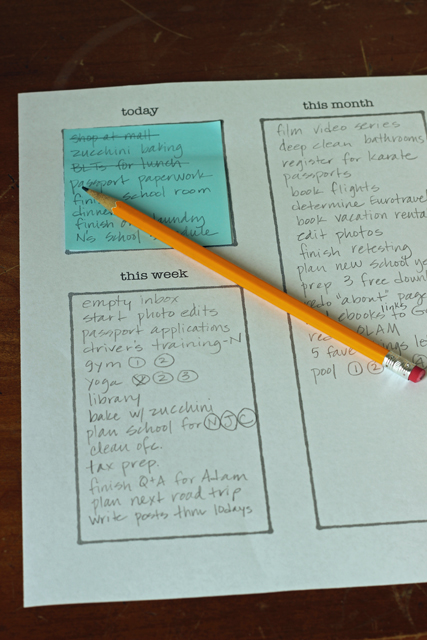 Get a to do list going.
A Post-it Note To Do List System – This is my new favorite way of tracking the things I need to do. I'll be adding it to my new household notebook next week, likely in laminated form.
(Next week new OLAM calendars will be ready. Wait for it?)
Set yourself up for success.
9 Ways to Have a Great Week – These are some tried and true routines that I try to make a part of each week. I find that when these parts are all present, we can roll with the punches and still feel successful.
Here are some other ideas to help you and your kids get a good routine going:

Routines for Mom:
Routines for Kids:
What routines do you make a priority at your house?