FREE Printables for Back to School
As an Amazon Associate I earn from qualifying purchases. For more details, please see our disclosure policy.
Fire up your printer. Download this collection of free back to school printables and you will rock the new year.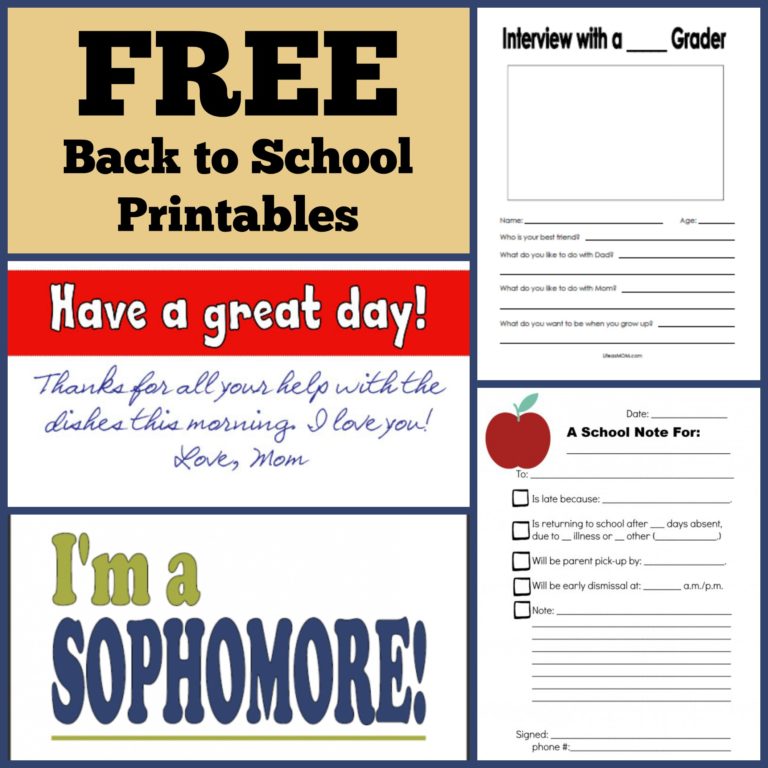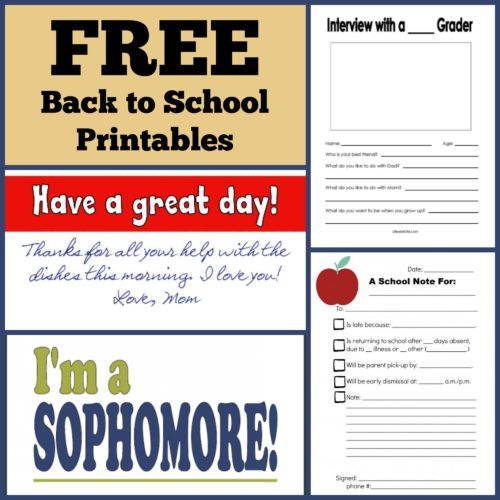 I know we've been talking about all kinds of school stuff, haven't we? I'm sorry. But, the bell is ringing. I hear it in the distance. In less than two weeks it will be a loud gong in my ear.
Slowly, a little bit each day, I'm trying to chip away at different schooly things so that I'll be ready bright and early on the 18th. (I'll have all kinds of groaning kids, I'm sure. I'm trying to figure out a fix for that. Let me know if you've got one.)
Yesterday I figured out our academic calendar for the year and today I'm printing out all our school planning pages (available in the OLAM Homeschool Pack). If I get ambitious, I may even plan out the first two months. I've never planned more than a week at a time for fear we wouldn't get it done. I may just try that!
Consider how you and your printer can get you set up for success this school year:
Get this FREE Back-to-School Printable Pack
Take things a little easier this year by downloading this FREE Back-to-School printable pack. The pack includes:
a form to interview your student and record what he or she is into this year.
a printable form to fill out and sign to excuse a tardy or absence
printable lunchbox love notes
grade level signs for that inevitable first day of school picture (in both colored and color-able formats)
Get the printables pack for FREE when you sign up for the Life as Mom newsletter, aka the Tip Sheet.