FREE First Day of School Printables
As an Amazon Associate I earn from qualifying purchases. For more details, please see our disclosure policy.
Ready for a new school year? Whether you homeschool or your kids head off to public or private classes, it's fun as well as memorable to do a little record keeping and commemorating of the first day of school and the start of the 2022 – 2023 school year.
Whether you do something as simple as take a first day of school photos of your child with grade level signs or interview them about the current school year, you'll want to grab these free printables to make a memory.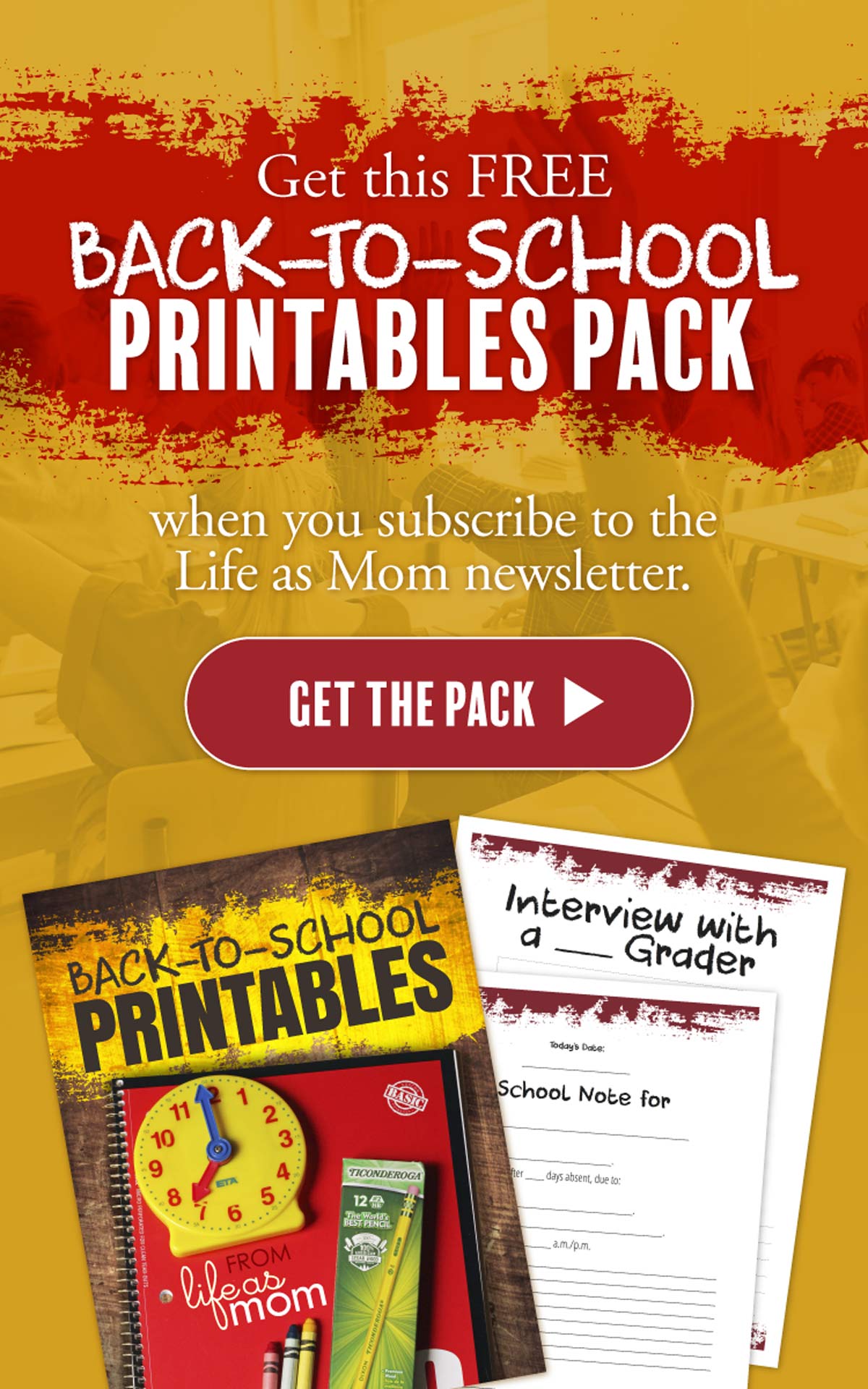 Have your kids gone back to school yet? August is typically when kids in California start back to school, but I know some enjoy summer vacation all the way into September.
From preschool to middle school to 12th grade, make a memory as well as set yourself up for success with these free back to school printables.
Consider how you and your printer can get you set up for success this school year. Take things a little easier this year by downloading this FREE Back-to-School printable pack. The pack includes:
A form to interview your student and record what he or she is into this year – Print it off on paper and record your kids' responses. Seal it in an envelope to open on the last day of school. To make it a little more interesting, include a photo, drawing, or other mementos of what your kid is currently into.
Free printable signs for that inevitable first day of school picture – These are available in both colored and color-able formats, covering grades pre-k to senior year.
A printable form to fill out and sign to excuse a tardy or absence – Inevitably, you'll need to write an excuse note. Be ready for it with these printable forms.
Printable lunchbox love notes – Pack lunches with these notes you can print and fill out in advance for a fun little warm fuzzy.
Get the printables pack for FREE when you sign up for the Life as Mom newsletter.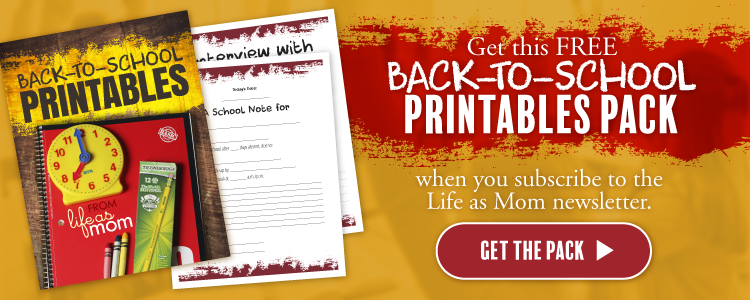 More Back to School Tips & Tricks