Science Picks for Homeschooling
As an Amazon Associate I earn from qualifying purchases. For more details, please see our disclosure policy.
(This post does is part of an ongoing series, FishMama's Picks for Homeschooling. It does include affiliate links. If you make a purchase through those links, I am paid a small amount in way of advertising fees.)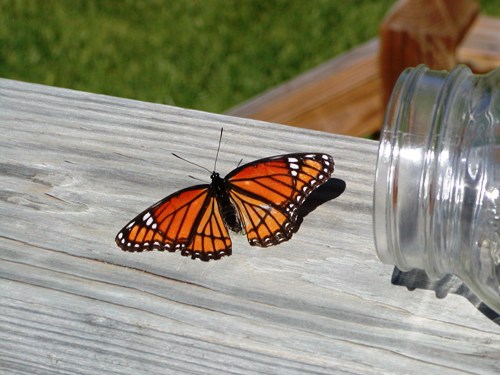 We're gearing up for the new school year this week. I started cooking frogs yesterday. I'm tired already, but hopeful that it will be a good year.
While I would consider Language Arts (reading, writing, and grammar) and Math to be some of the basics that we build our homeschools on, there are so many other disciplines to include for knowledge, fun, and enrichment, like History, Literature, and Science.
Science is everywhere, an integral part of our world as humans. Kids typically love Science.
Over the years I've tried a number of different programs and methods, most with mixed results. For the grammar stage (grades K-4), I'd say that the easiest and best way for me was to follow the basic method described in The Well-Trained Mind.
Read real books on the topic.
Do a narration page.
Draw diagrams.
Watch topical videos.
Go on field trips.
In the early years, scientific study is not exhaustive. It's okay if kids don't remember everything you read or talk about. It's meant to be a means to pique a child's interest as well as give them a working vocabulary of scientific terms.
Developing a familiarity with the language or "grammar" of science gives kids a frame of reference to work from in later scientific study.
While I loved reading books and learning about basic science systems with my kids when the oldest was still pretty young, I found science instruction to become quite challenging once their ages spanned several different levels.
We've found Apologia Science to be the curriculum that has fit our needs — most of the time.
The first year, we worked our way through  Exploring Creation with Astronomy. Designed for grades K-6, this offered a way of keeping a wide span of kids more or less on the same general topics. It gave us a spring board for study that I could intensify for the older ones and simplify for the littles. We had a good, though not great year of science while doing Astronomy.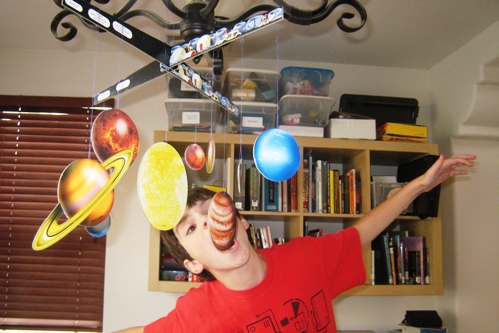 I hoped that the next book in the series, Exploring Creation with Botany, would be as good. But, for whatever reason, we floundered in it last year. It didn't help that the first few experiments in the (very expensive) experiment kit failed.
I am hesitant to invest in another year of the series, so instead we're going to revisit Botany again this year and give it another shot.
My older boys are taking Science classes away from home this year, working through the Apologia Marine Biology and General Science curriculums this year.
This leaves me with 5th, 3rd, 1st, and pre-K to teach. The plan (at the moment) is to use Exploring Creation with Botany as a base text, but to focus the bulk of our study in real books, doing notebook pages, and giving our experiment kit another try.
A word about outsourcing:

One of the things that I discovered last year was the beauty of delegating some of the teaching responsibilities to others. I had previously been under the impression that to "really homeschool" I had to teach everything myself. When I voiced this to my husband, he vehemently disagreed:

Homeschooling doesn't mean that you teach it all, just that you direct it.

That was so freeing! Last year we outsourced a few subjects (Latin and Science) for my 9th grader, and I'm so glad we did! It gave him confidence in holding his own in another setting as well as the feedback of others besides his parents and friends. The class offered him a different perspective as well as labs, field trips, and science instruction. This year, both my 10th and 7th graders will be taking outside Science classes.
Do YOU have a favorite way to teach science at home?