Get the SAHM Casual Wardrobe Basics Builder
As an Amazon Associate I earn from qualifying purchases. For more details, please see our disclosure policy.
Have you ever wished that your closet was full of just the right things? That you didn't have to try on ten outfits before you found one that works? Get the SAHM Casual Wardrobe Basics Builder.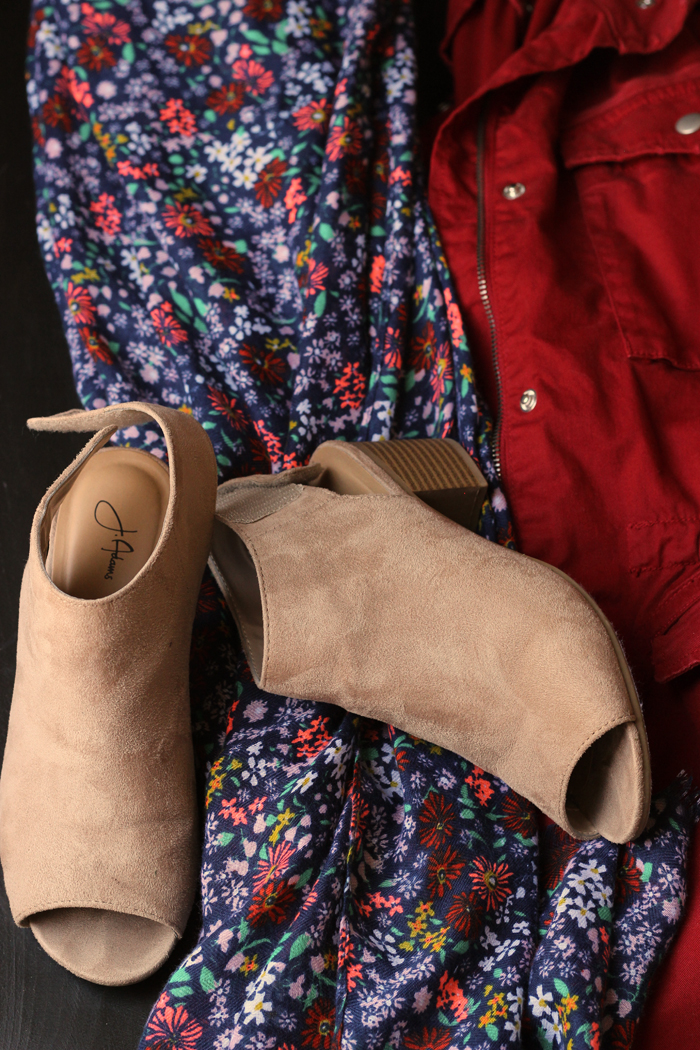 Today I woke to a crying child whose eye was glued shut due to an infection. Since she struggles with chronic eye issues, it was imperative that we get to the doctor asap. Any plans we had, such as Bible study and a playdate, flew out the window.
That's life as Mom.
You do what you have to do, and you try not to worry about the things that you miss. All in the call of duty. And that's how it should be.
At the same time, it's good to remember to take care of you, too. I'll admit it was pretty easy for me to skip breakfast in my rush out the door to make the last minute doctor appointment.
I know all too well how easy it is to forget yourself in the day-to-day doings of caring for kids, managing a home, and figuring out all you can do in a day.
For years once of the biggest things that I let go was my appearance. Lack of funds was my original excuse, and then cluelessness. It got so that I felt like a fool each time I went someplace nicer than my laundry room.
But, at least I could boast of being a frugal minimalist, right? 😉
It's been about 5 months since I started fighting the frump, and it's been a game-changer. Not only do I feel a little more put together, but I feel better about myself.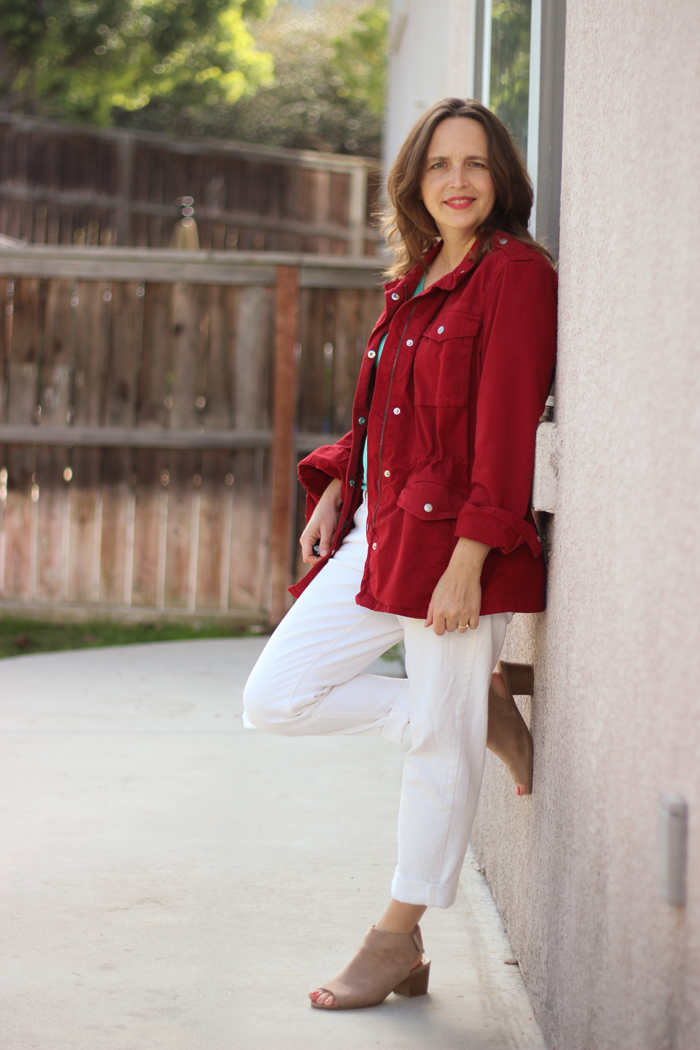 No, appearances are not the biggest deal in the world. Charm is deceitful and beauty is vain. While externals don't matter in the big scheme of things, looking our best and taking good care of ourselves can help us act with confidence.
You have to get dressed, right? Why not look your best?
One of the resources that has helped me tremendously over the last weeks and months AND given me such a fun pastime are the style capsules that my friend Alison puts together. I got so excited when she told me about her newest capsule: the SAHM Casual Wardrobe Basics Builder.
This capsule lists all the wardrobe basics to work perfectly for your life as mom. There are
20 wardrobe basics – pieces that you can shop your closet for
20 daily outfits to get you from carpools to grocery shopping to soccer practice and even casual date nights
specific shopping links so you don't have to spend hours looking
tips and tricks for dressing for success as a SAHM/WAHM
I've been able to shop most of these pieces from my closet and will be using many of these wardrobe basics for our upcoming trip to England.
Get the SAHM Casual Wardrobe Basics Builder
Are you looking to give your wardrobe a little makeover? Want to simplify and make it easy to dress and feel good about what you wear? I've told you how much I love the style challenges, but if the annual membership is a little outside your budget, this SAHM Casual Wardrobe Basics Builder is a perfect starter project.
Even better, if you decide to do one of the seasonal style challenges, you'll have some wardrobe basics already since these pieces serve as building blocks in Alison's style challenges.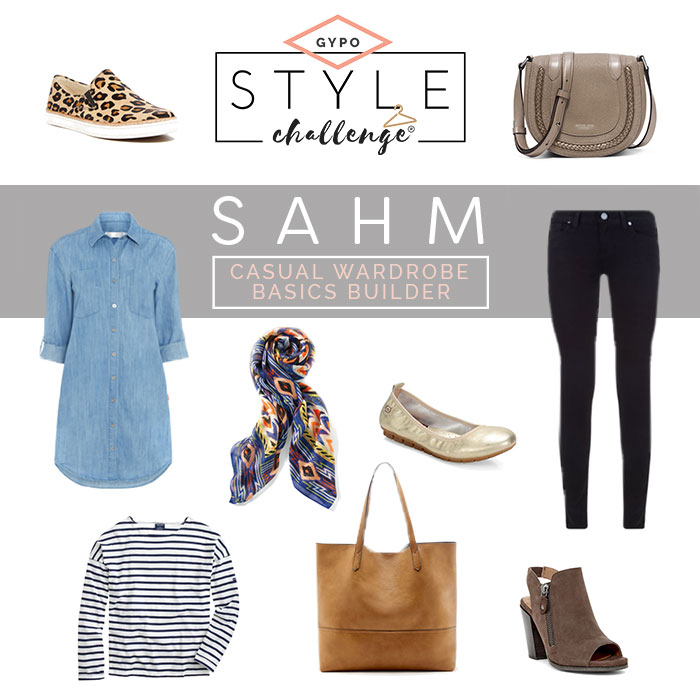 This SAHM Casual Wardrobe Basics Builder is available for only $29. While that may seem like a lot of money here's my rationale:
I've wasted too much money trying to buy clothes on my own and find out that nothing really looks right. A little investment in fashion advice helps me shop more wisely and save money in the long run. Win-win!
If you end up getting The SAHM Casual Wardrobe Basics Builder or have done one of the style challenges in the past, let us know in the comments how it's worked for you. I'd love to know about your experience!