Craft Supplies to Keep on Hand for Kids' Art
As an Amazon Associate I earn from qualifying purchases. For more details, please see our disclosure policy.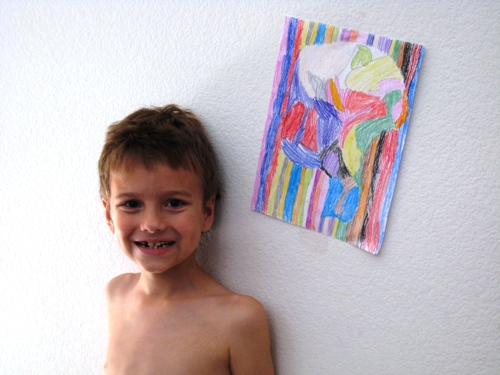 Many kids can do crafts all the live long day. True, the oldest ones may bore after awhile, but middles and littles (ages 2 to 10) will surprise you at their stamina when it comes to art.
Over time I've learned that kids don't need a lot of instruction. Other than demonstrating a technique with a paint brush or with clay, I really only need to make the opportunities available to let them explore the media at hand.
I keep most of our arts and craft supplies in a cupboard in the garage. But, I also keep a box of basics within easy access so that when a creative moment hits, we can get crafting quickly and without a lot of fuss.
And truth be told, I really should bust it out a lot more often than I do. Time to invite my inner Yes-Mom out to play.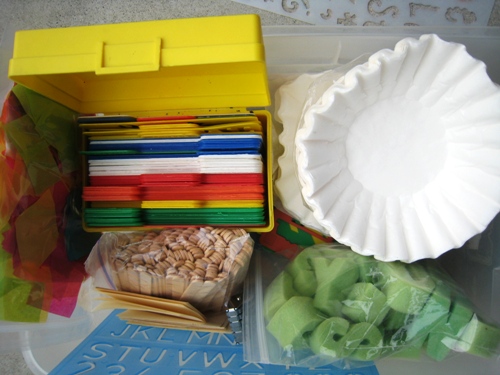 Art  and Craft Supplies to Keep on Hand:
Paper
white paper for drawing
colored cardstock
construction paper
watercolor paper
lined paper for writing
magazines for collage
tissue paper
crepe paper
poster board
coffee filters
tracing paper
graph paper
newspaper
paper plates
file folders
Tools
scissors
fancy scissors
stencils
compass
stamps
ink pad
brushes
ruler
sponges
combs
Media
drawing pencils
crayons
colored pencils
markers, thick
markers, thin
watercolor pencils
poster paints
tempera paints
acrylic paint
watercolor paint
Fasteners
transparent tape
double sided tape
glue
glue stick
rubber cement
paper clips
Other
popsicle sticks
pompoms
googly eyes
foamies
clay/playdough
smocks/aprons
feathers
You can download a printable checklist here.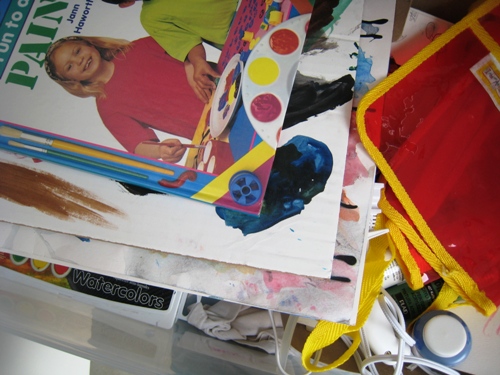 Looking for some quick and easy inspiration?
:: Check out this free craft ebook, 42 Ways to Recycle. There's an amazing amount of craft ideas here to make with things you already have on hand. Reuse, renew, recycle.
:: I love the Little Hands art books. Some of our favorites are Paper Plate Crafts and the Little Hands Art Book. For bigger kids, try Making Amazing Art!
:: Have you moved on from scrapbooking? Let your kiddos dig into your supplies. They will have a blast!
What craft supplies do YOUR kids enjoy?