Inexpensive Ways to Prepare for an Emergency
As an Amazon Associate I earn from qualifying purchases. For more details, please see our disclosure policy.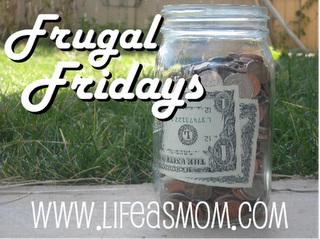 We've been talking about being better prepared for emergencies this month. While none of us wants to be put in an urgent life or death situation, it's in our best interests and that of our children, to put a little thought into the what ifs of being prepared for fire, flood, or other natural disaster.
I remember as a public school teacher attending an in-service day where we got extra training on emergency responses. We also received a really expensive catalog of emergency supplies. I was stunned at the high ticket prices of the items involved.
Perhaps those were inflated prices. Or perhaps they were extra sophisticated supplies. I don't know.
But, I do know that being prepared for an emergency should not be cost prohibitive. And while many of us can't head off to the store and buy everything we might need, there are some inexpensive ways that we can get prepared.
Stock up on supplies over time.
I know, an earthquake could hit tomorrow. It could. I should be prepared today. But, I'm not.
Baby steps are better than sitting still.
1. Determine your needs.

Download a free copy of this emergency supply list. It has the basics of what you might need in a general emergency.
2. Gather the items that you already own in an easy to reach location.
This may depend on where you live and what kind of emergencies might be common in that locale. For some this might be in a basement. For others, like us in earthquake country, near the garage door might be a better option. I'm going to use a few plastic totes to house most of our emergency supplies as well as pack Go Bags for each of the kids, hubs, and me.
3. Look for sales.
As you go about your everyday life, keep your eyes open for the items that you don't have. Scan the clearance sections of the seasonal items. So many summertime, back to school, and holiday items can be repurposed for emergency use. Camping items go on sale at the end of summer, back packs after back to school, light sticks after Halloween, candles at Christmas, basic household supplies and organizers after the New Year.
Food items to look for at low prices include:
canned and dried fruit
nuts and nut butters
canned tuna and chicken
canned soup and chili
granola bars and crackers
comfort foods (don't forget the BBQ potato chips)
bottled water and juices
4. Shop wisely.
Remember not to buy food you will hate or wouldn't otherwise buy. Just because it's a good deal, doesn't make it worth it. Sure, it's food. And in an emergency, you probably wouldn't care. But, at the same time, the emergency probably won't happen. And hopefully, you'll check the dates on your supply before the foods hit their expiration dates.
No, canned foods are not good for a million years. Only Twinkies are.
Put your savvy shopping to good use, not just for today, but also for the unexpected.
How do YOU save money?