Make a List of Last Minute Dinner Ideas
As an Amazon Associate I earn from qualifying purchases. For more details, please see our disclosure policy.
As a mom, your life is full. There are so many things to keep track of during the day: kids, home, school, work, that sometimes meal prep gets the short end of the stick. Reduce your stress by making a list of easy Last Minute Dinner Ideas that will save the day — and your family dinner.
Learn what ingredients to keep on hand as well as what easy meals you can put on repeat to make family dinners quick, healthy, and easy on the parents.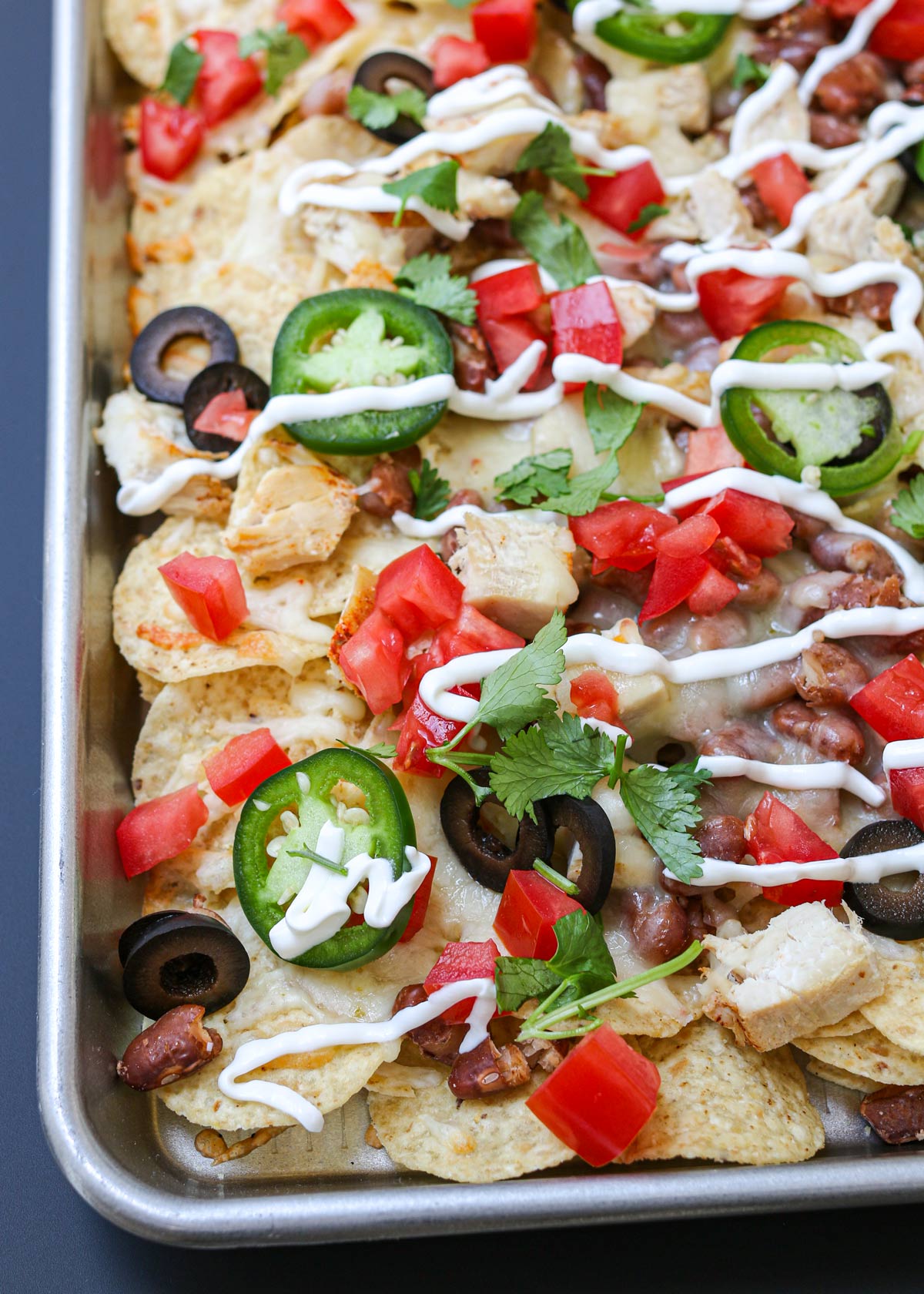 I've lost count how many meals I've made since I became a mom — or how many last minute dinners I've pulled together over the years. It's okay! It happens.
Even the most organized of moms finds herself scrambling in the final minutes before everyone completely loses out to hanger.
One great way to combat this is to keep a short list of easy dinner recipes and meal ideas on hand to get you over the hump. It can help you save time and dish up a meal for your family in minutes.
Why It Matters
Man does not live on fast food alone. You want to provide great meals for your kids, so plan for crazy days by keeping a list of quick and easy meals you can make as well as simple ingredients to keep on hand so that you can pull off a simple supper without a lot of extra effort.
Having a Plan B for regular days as well as special occasions can really reduce your stress.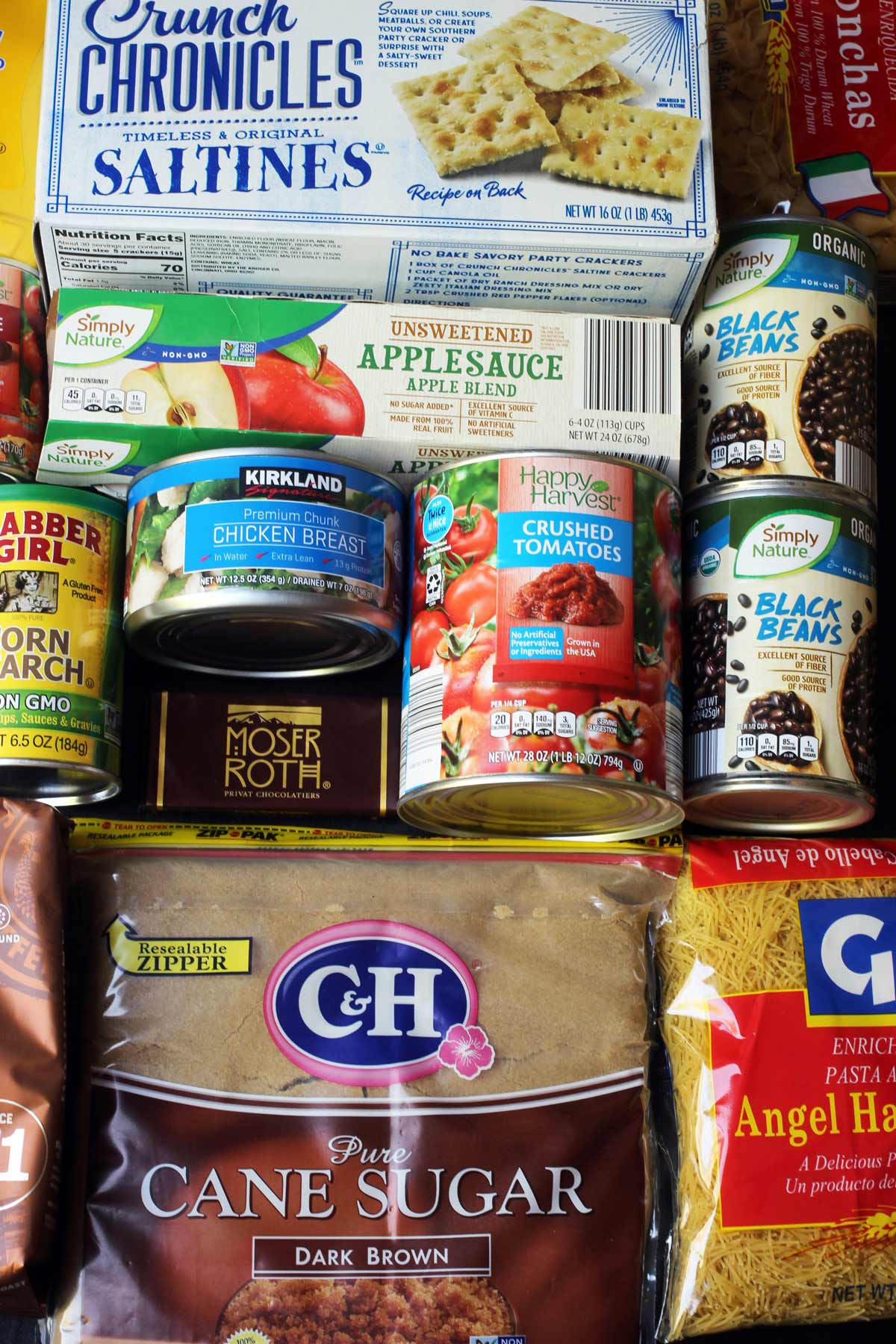 Ingredients
While it's key to have a list of last minute dinner ideas you can make in a flash, it also helps to keep some basic ingredients on hand.
Consider stocking your pantry and fridge with these items:
ground beef, turkey, pork, or a meatless grind – Great for tacos, skillet meals, burgers and sloppy joes as well as bolognese sauces and casseroles. Lawnmower Taco Casserole is a great easy meal that comes together quickly.
boneless, skinless chicken breasts – Delicious grilled or sautéed, chicken works well as a main protein but also added to quick soups, salads, sautés and pasta meals.
frozen shrimp or fish – Typically flash frozen, seafood thaws quickly making it a perfect candidate for last minute dinners. You can even cook it from frozen!
eggs – The egg is incredible! Even though it's gone up in price recently, it's still a fairly affordable protein. Use eggs in quick casseroles, breakfast burritos, and breakfast for dinner.
olive oil and butter – These cooking fats add plenty of flavor helping you keep meal prep simple.
garlic – Perfect for adding to sauces and sautés as well as a quick garlic butter for instant sauce on cooked meat and veggies.
onions – Stock brown, white, red, or green onions for adding quick flavor and fiber to your meals.
noodles – Keeping noodles, such as pasta, ramen, and macaroni on hand, you can easily throw together pastas, casseroles, and soups without long cook times.
cheese – If you have mozzarella, parmesan, and cheddar on hand, you can make all kinds of last minute meals from pizza to pasta to nachos, tacos, and grilled cheese sandwiches.
sauces – When you have enchilada or pasta sauce on hand, you can quickly assemble any number of pasta and casserole dishes.
tortillas or tortilla chips – While you can obviously make tacos, burritos, tostadas, and nachos with tortillas and chips, think outside the box for egg bakes, casseroles, and other kinds of wraps.
frozen veggies, such as broccoli, carrots, corn, celery, peas, and peppers – Frozen vegetables are often considered a better deal than buying fresh. Keep a few bags on hand to quickly sauté or stir into soups, pasta, or casseroles.
canned beans – Whether you serve them as a side dish, stir up a bean salad, or add beans to soups or chili, having a few cans on hand can make dinner quick and easy.
canned tomatoes and other tomato products – Keep these on hand for quick salsas and sauces to enhance your last minute meals.
English muffins, rolls, bagels, or bread – Having a stash of these baked goods in the freezer means you can easily whip up pizzas, garlic bread, or fun sandwiches at a moment's notice.
milk, cream, yogurt, or sour cream – A bit of dairy adds richness to any number of dishes; yogurt and sour cream can easily be used as condiments.
bread crumbs, flour, or cornstarch – Whether for breading or thickening sauces, having these on hand will make meal prep easier.
fresh veggies, such as lettuce, carrots, cabbage, peppers, tomato, and cucumbers – Keep these on hand for quick salads, side dishes, and veggie trays.
Meal Types
There is a wide range of last minute dinner ideas you can draw from including:
sheet pan suppers – These are oven-baked dishes that can be assembled on one sheet pan, making for easy prep and clean-up. In some instances, more ingredients are added to the pan as the cooking time progresses, first the longer cooking items and then those that cook more quickly.
one pan sautés – These are one-pan dishes, like stir fry or other skillet meals that include a protein, vegetable, and carb.
one pot pasta dishes – One pot pasta dishes are such that everything can cook in one pot, including the pasta, veggies, and proteins. They are easy to prep as well as clean up.
slow cooker recipes – Slow cooker recipes aren't typically last-minute fare as they require cooking for several hours. However, many slow cooker recipes can be converted to pressure cooking, thereby reducing the cook time. If you forget to set it up in the morning, you may still be able to make dinner in the instant pot.
instant pot recipes – These last minute dinner ideas can usually be assembled in a few minutes and cook in under an hour. While the active time may be just 15 minutes, remember that a pressure cooker takes 15-20 minutes to build up the pressure. Instant Pot Meals are quick, but they aren't truly instant.
snacky dinners – These meals are some of the most fun! Assemble a variety of veggie dippers, dips, fruits, meats, cheese, crackers, and breads. Snack plates have so many options and can be a great way to clean out the fridge and enjoy an easy supper.
salads – There are so many great salads to make, from pasta to potato to veggies. Throw in fruit, cheese, nuts, meats, or other veggies as well as a fun dressing for a simple, last minute dinner idea that won't disappoint.
pizzas – While a yeast dough isn't exactly last-minute, a pre-baked pizza is! Top English muffins, tortillas, bagels, or French bread with your favorite toppings for a quick and easy supper.
soups – Some soups take hours to simmer, but not all! You can easily assemble soups and chilis in less than 30 minutes! Instant Pot Split Pea Soup is delicious!
sandwiches – While sandwiches may seem too casual for supper, you can certainly spruce them up with soups and salads. What's more comforting on a busy weeknight than a grilled cheese sandwich and a cup of soup?!
How to Choose
The perfect last minute dinner is the one that you can make quickly without a lot of fuss and bother. Bonus points for choosing a dish that counts as comfort food for your kids or partner, or at least one that everyone likes.
It doesn't have to be fancy. In fact, quite the contrary. Choose last minute dinner ideas that are intuitive, things you can make without a recipe.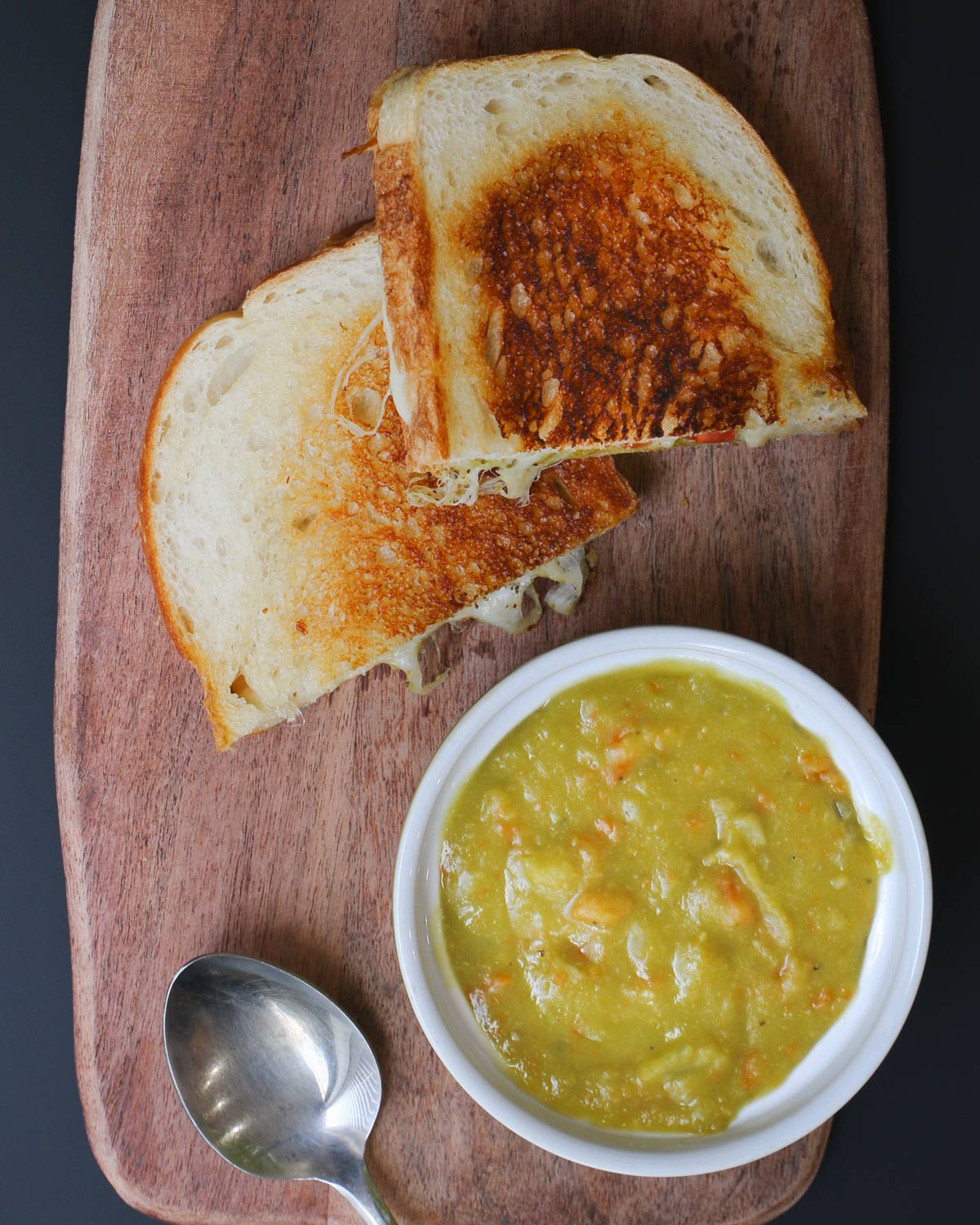 More Meal Planning Ideas
What works for you?
Leave a comment below and let us know what works for you.