Lazy Summer Dinner Ideas
As an Amazon Associate I earn from qualifying purchases. For more details, please see our disclosure policy.
When the weather heats up and your family's activities increase, the last thing you want to do is be stuck inside the kitchen! Keep a list of Lazy Summer Dinner Ideas on hand so that meal prep and clean-up are both quick and simple!
Whether you put a Snacky Dinner on repeat or decide to lean on No-Cook Suppers, Lazy Summer Dinner Ideas are sure to help ease the burden of cooking and increase your fun times with family and friends.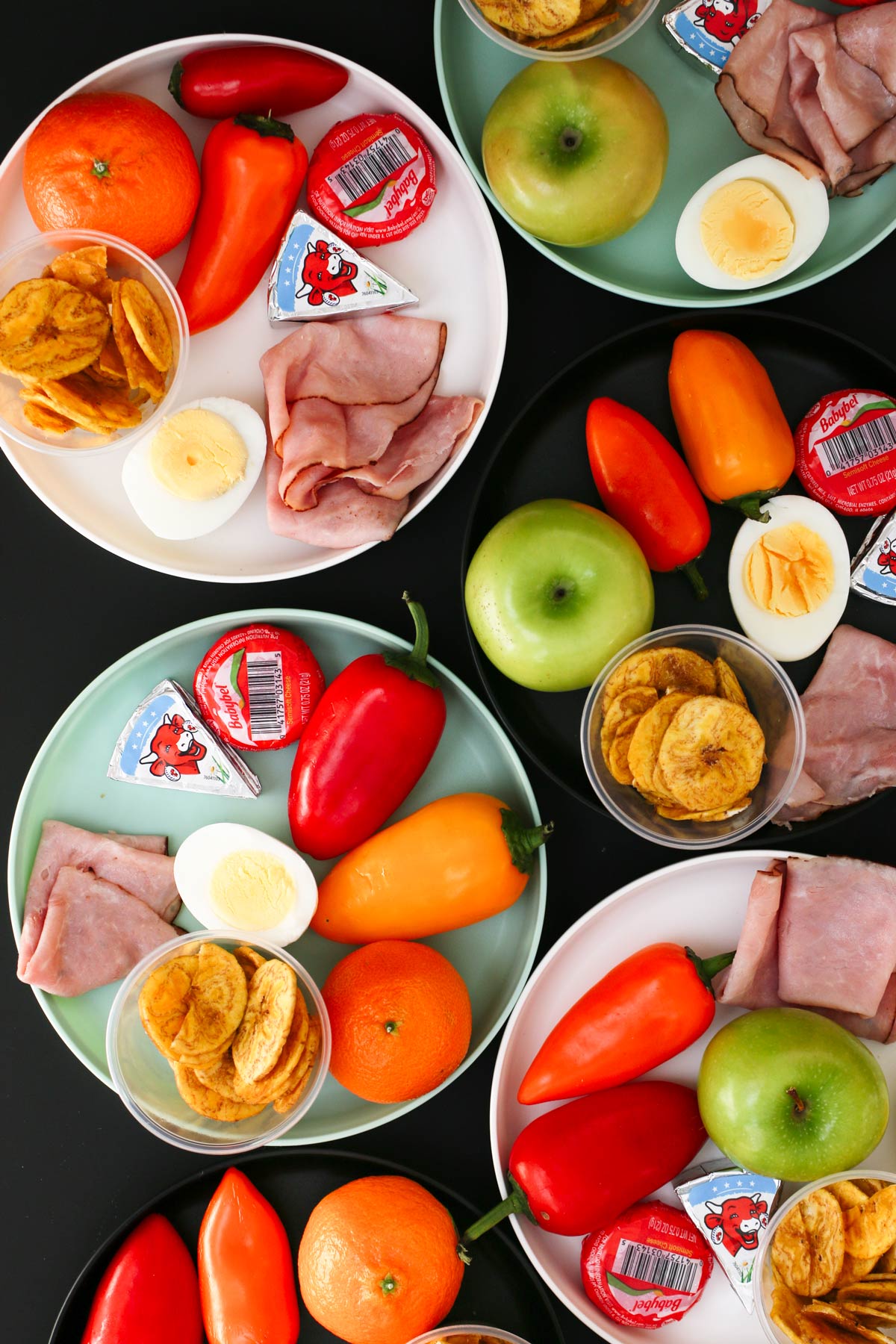 Summer means trips to the beach, walks around the neighborhood, and a few movies to watch. You want to be able to get out and about with your kiddos, but you still need to feed them!
That's why it's important to have a list of easy, even Lazy Summer Dinner Ideas on hand. It's not rocket science. Pull up a note on your phone or grab a post-it note and jot down your favorite no-brainer dinners.
Keep this list handy when you do your meal planning and then you can get cooking quickly — or not! — when you're stuck for ideas.
Tips for Success
As you create your list of easy summer meal ideas, ask yourself these questions:
Do all my kids like this? You don't want to get into food battles on a night when you're trying to take it easy. Choose menus that are truly easy to swallow.
How many dirty dishes will this create? Again, the name of the game is In-and-out of the Kitchen. Don't choose recipes that require a lot of clean-up.
Can an appliance make this faster or easier? Think about your small kitchen appliances. Can the air fryer or the instant pot make dinner more easily for you?
Can I cook this outside? So many things are delicious cooked on the grill — even pizza! Keep the heat and the mess out of doors.
Can I make clean-up even easier? Think about how you can do your clean-up crew a favor. Wash as you go, line pans, air fryer baskets, and crockpots with liners that make it easy to clean, and consider one dish dinners!
Can I double this and enjoy the leftovers in a few days? Why work twice when you can work just once?! Think about Lazy Summer Dinner Ideas that you like having often or that can be stretched and remade into something new. For instance, have grilled chicken one night, but cook double. Use the second half as the protein in salads, wraps, or atop sheet pan nachos.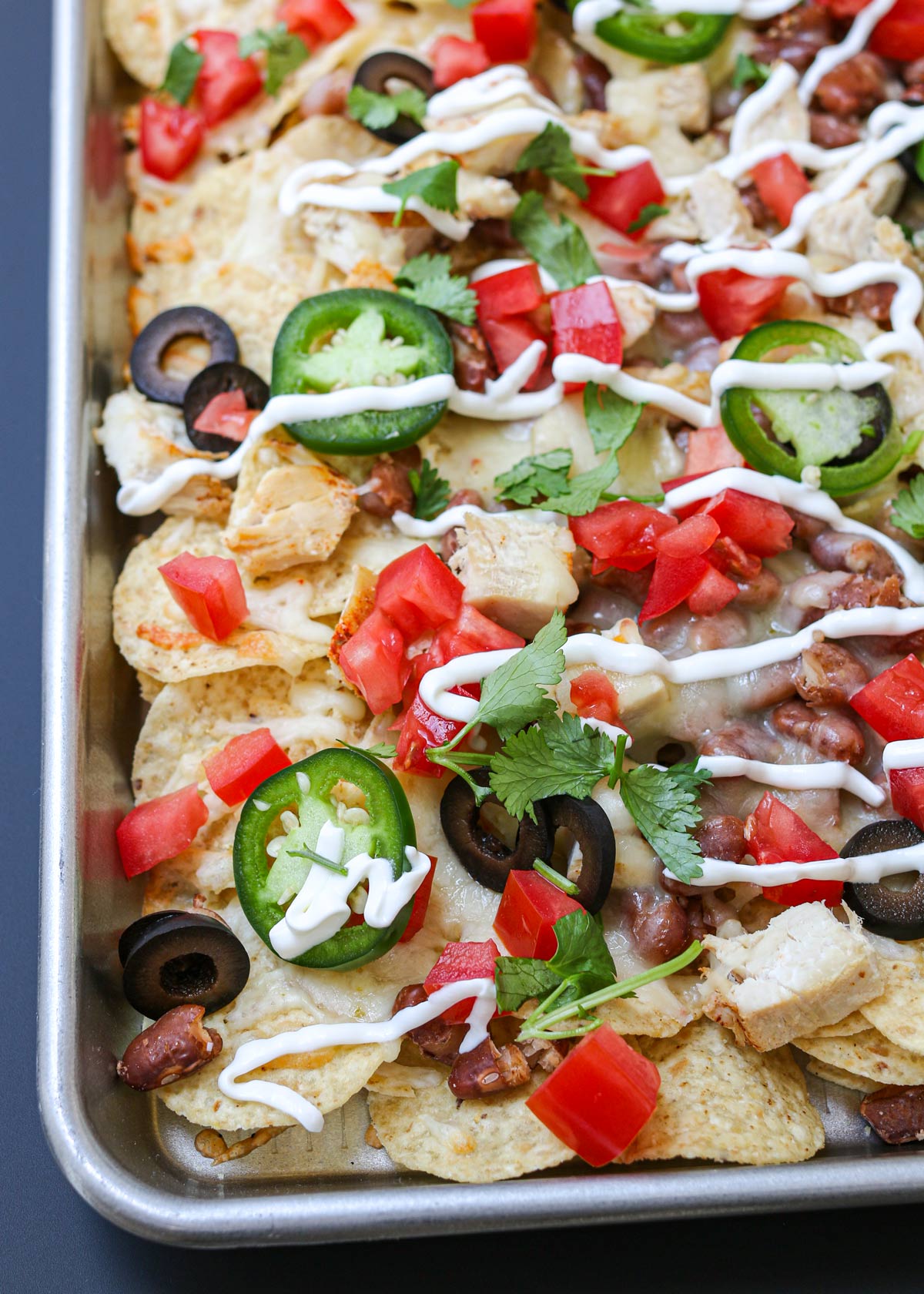 Types of Meals
While any type of recipe can be easy to make, there are some that naturally lend themselves to this concept. Think about these styles of recipes as you prep your list of easy dinner ideas for summer:
grilled foods
salads
pasta dishes
sandwiches, hot dogs, burgers
wraps
tacos, burritos, and quesadillas
nachos and snacky dinners
chilis
sautés
Be sure to check out my cookbook, Good Cheap Eats Dinner in 30 Minutes (or Less!) for the ultimate short-cuts to quick and easy dinners.
Family-Friendly Recipes
Consider these delicious recipes from food blogging mamas who know what it's like to need Lazy Summer Dinner Ideas!
Juicy Air Fryer Hamburgers
Juicy and delicious Air Fryer Hamburgers are a quick and easy way to enjoy a thick burger without heating up the grill. Ready in 20 minutes!
Get full recipe here.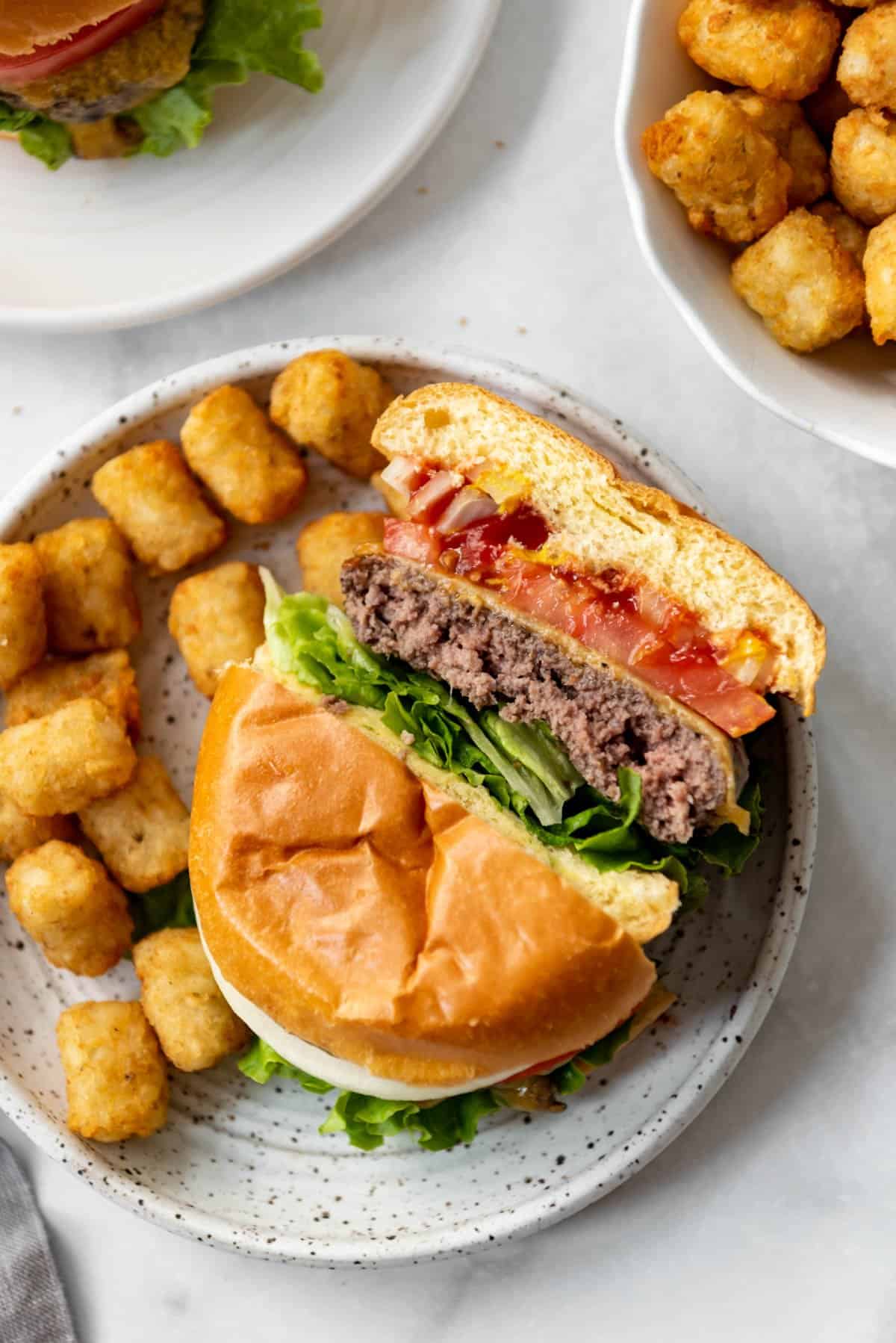 BBQ Ranch Pasta Salad
This BBQ Ranch Pasta Salad is quick and easy to make, perfect for packing in the cooler to take camping or just to the park for a picnic.
Get full recipe here.
Turkey Avocado Baguette Sandwich
Layer tender turkey with lettuce, tomato, and a creamy chipotle mayo for a tasty baguette sandwich that will rival the best sandwich shops! Ready in 15 minutes!
Get full recipe here.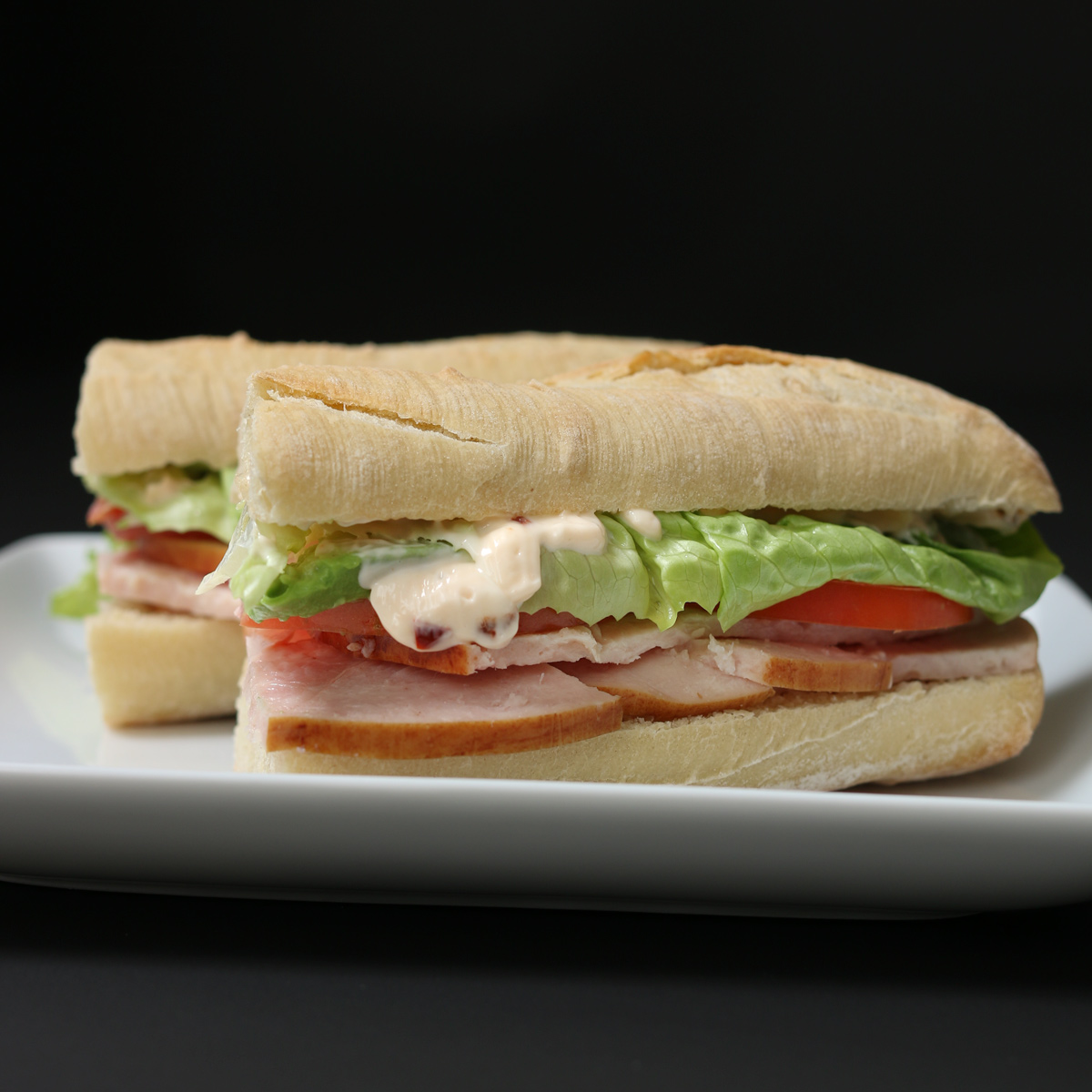 Spicy Honey Chicken
This Spicy Honey Chicken recipe is made with chicken thighs rubbed with a smoky blend of spices and brushed with a sticky sweet honey sauce.
Get full recipe here.
Asian Cabbage Salad
Keep your cool with this easy Asian Cabbage Salad with Chicken and Mandarin Oranges. It's delicious as well as very make-ahead and packable.
Get full recipe here.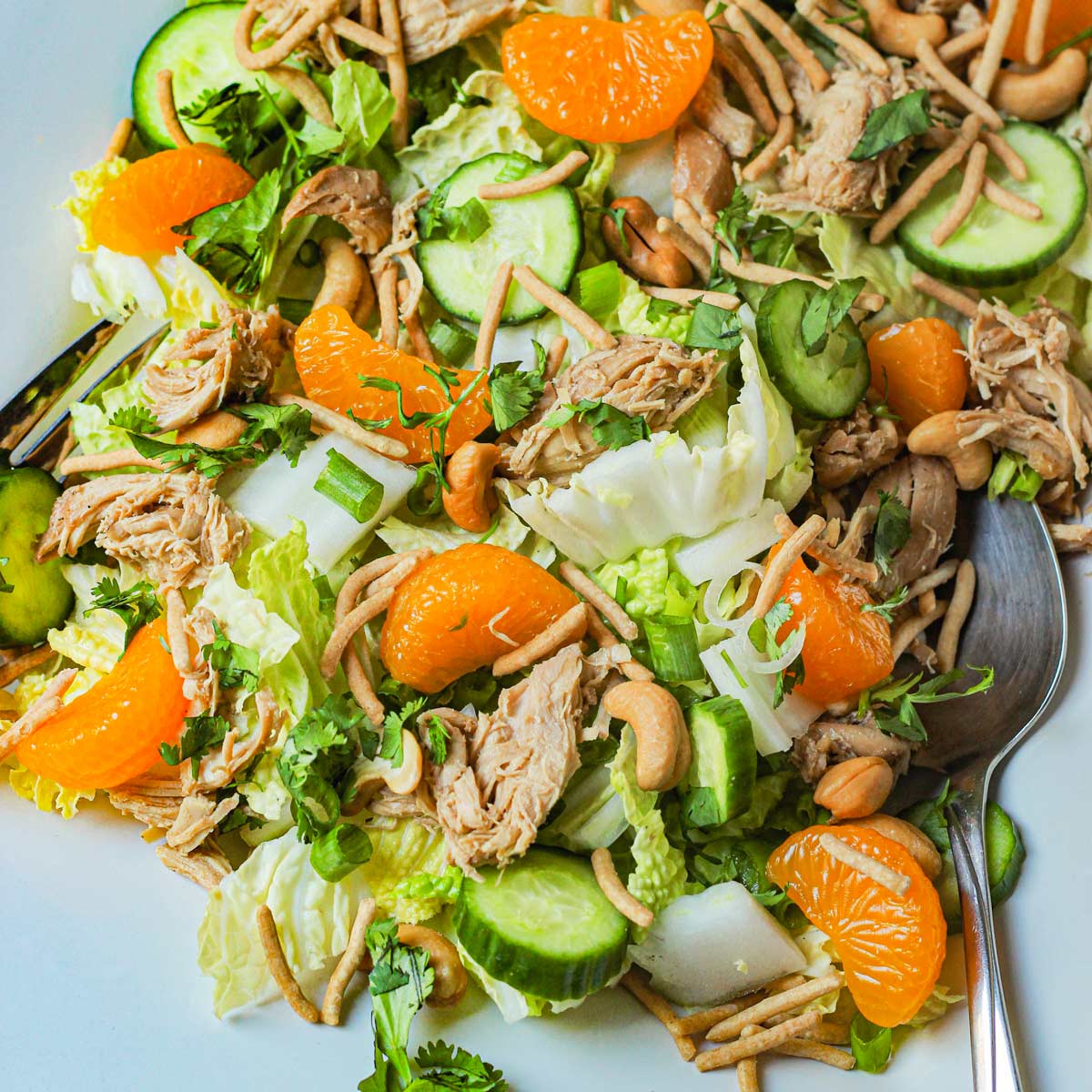 Enchilada Quinoa Casserole
A quick and easy gluten free enchilada casserole full of spices, cheese, and nutrient-rich quinoa, this dish cooks in under half an hour!
Get full recipe here.
Sheet Pan Shrimp Fajitas
Enjoy a healthy and delicious meal with these sheet pan shrimp fajitas that are loaded with peppers, onions and delicious spices and stuffed with tender, flavorful shrimp.
Get full recipe here.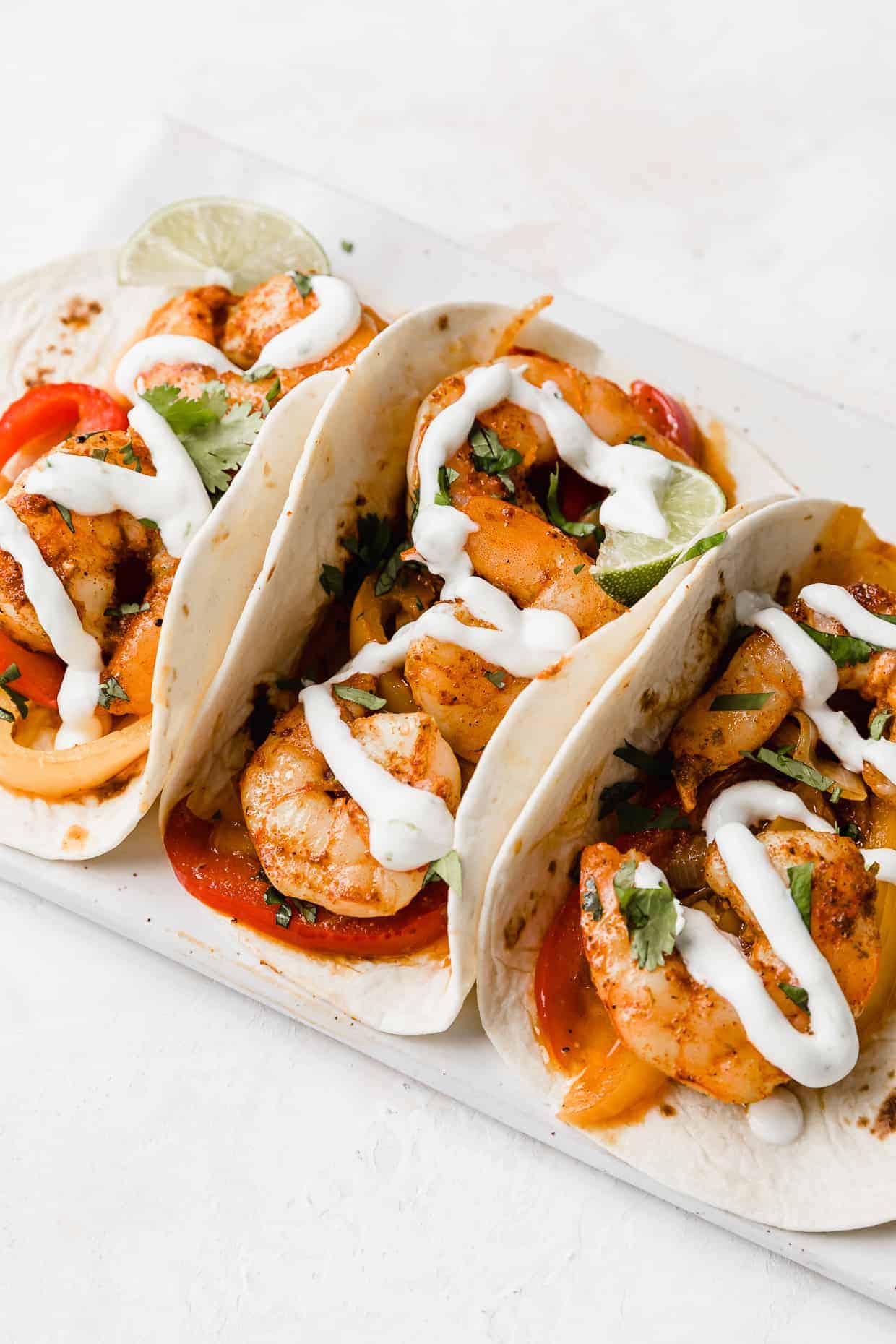 Sheetpan Nachos with Chicken
Feed a crowd and your hunger for loaded nachos all in one fell swoop. This Sheetpan Nachos recipe will have you set for success.
Get full recipe here.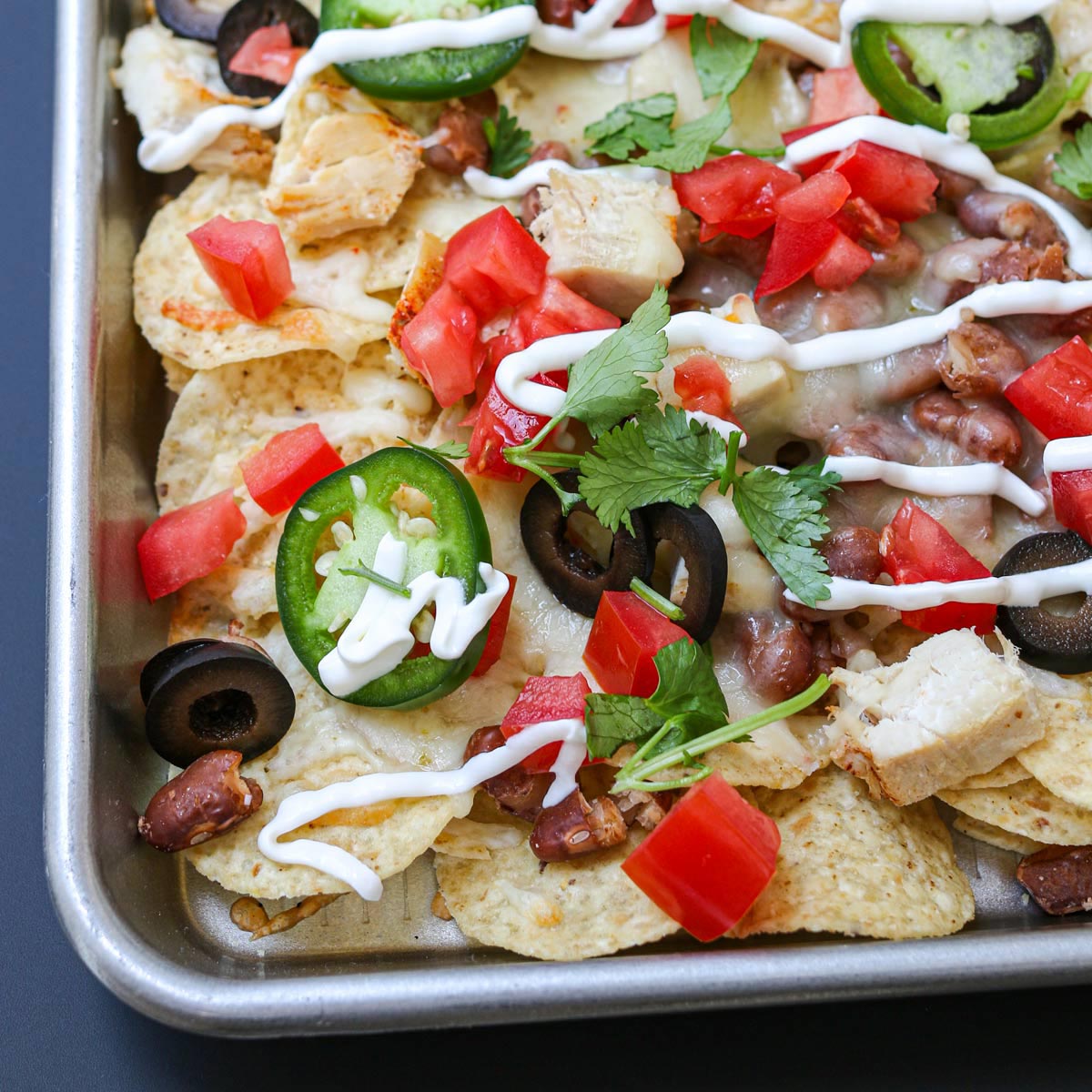 Cold Ramen Noodle Salad
This Cold Ramen Noodle Salad combines cooked ramen noodles with fresh veggies, sunflower seeds, shelled edamame, and a tangy dressing. Add this delicious salad to the menu plan for a quick and easy supper.
Get full recipe here.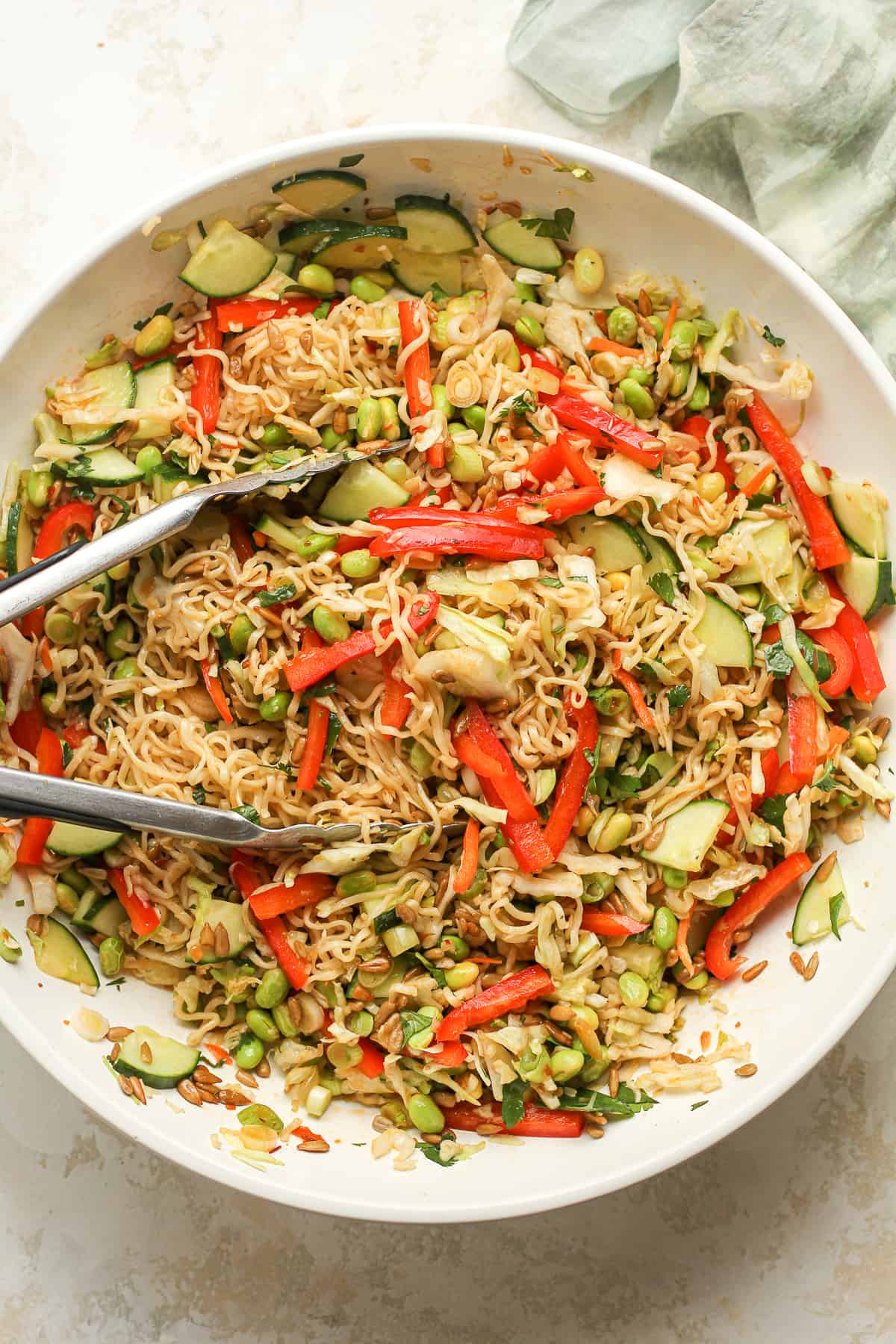 English Muffin Pizza Recipe
Top the simple breakfast baked good with sauce and toppings for the easiest English Muffin Pizza Recipe for snacks, lunch, or dinner.
Get full recipe here.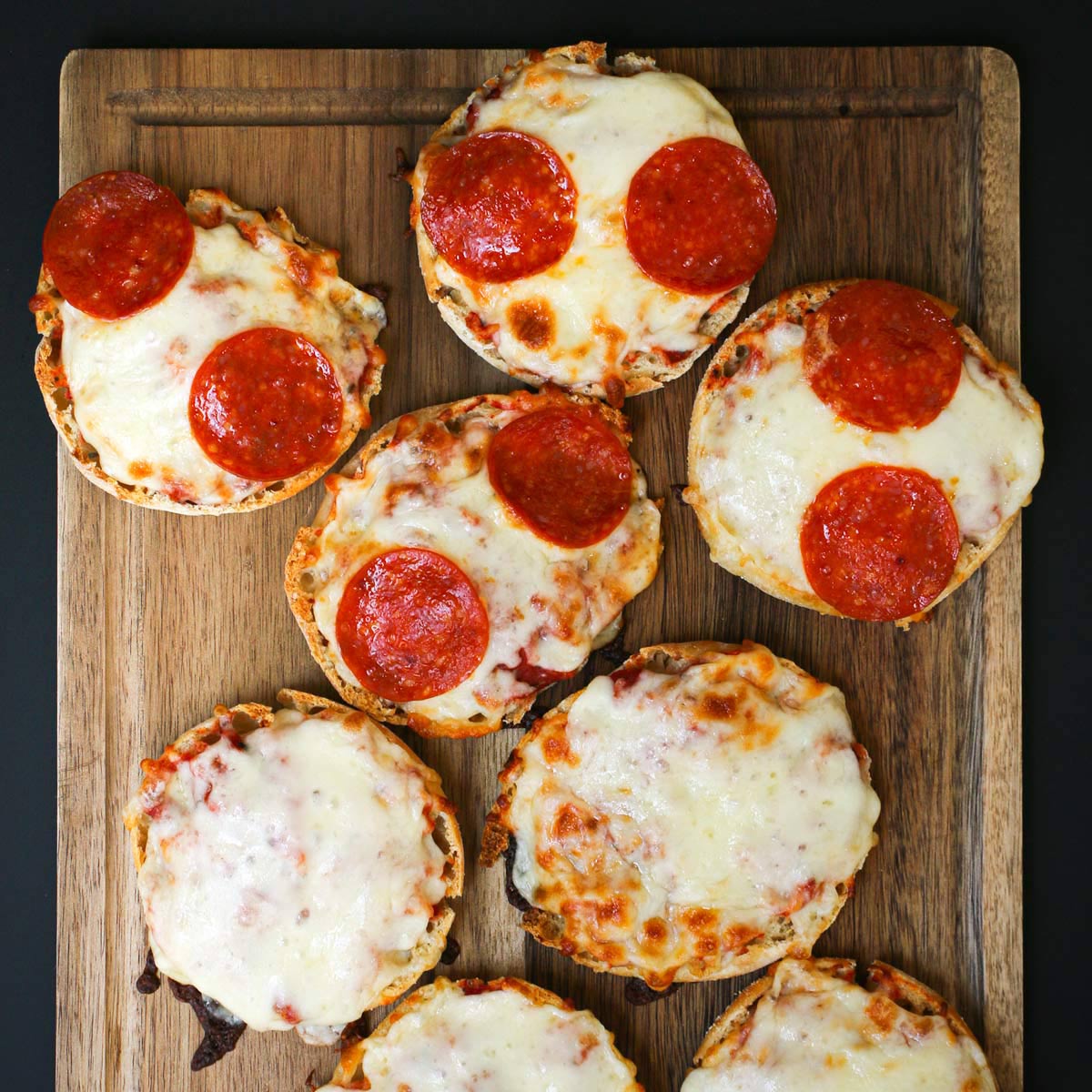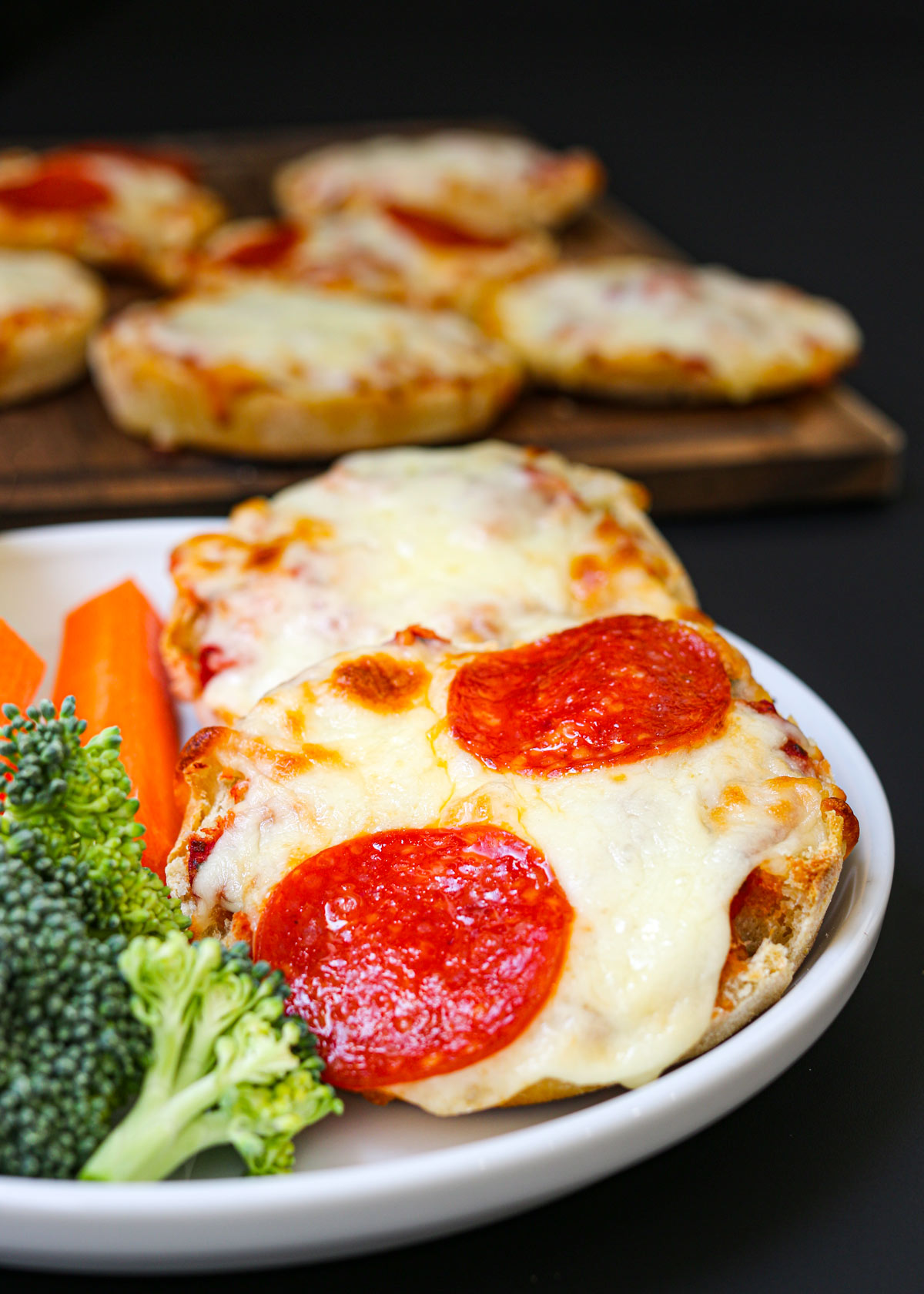 More Summer Fun
What works for you?
Leave a comment below and let us know what works for you.