How to Get the Sand Off When You're at the Beach
As an Amazon Associate I earn from qualifying purchases. For more details, please see our disclosure policy.
Got sandy feet at the beach? Chances are all that sand will follow you home and create havoc in the car, the house, the bathroom, and the washing machine. Here are a few tricks for cleaning off beach sand.
Once you've gotten the sand off, remember that Kids Can Do Laundry. Include them in this process so that they learn how to take care of themselves as well as their belongings. You'll all be better for it!
One of my kids' favorite things to do at the beach is to play in the sand and build castles, forts, moats, and other sandy constructions. Second to that, of course, is body surfing.
They have a TON of fun in both pursuits, and we head home with tired children and happy hearts.
Unfortunately, one of the other things that we take home — in abundance — is the beach sand. It seems to be everywhere! In the car, their hair, their clothes, their suits, in between the toes… anywhere the beach sand can creep, it does.
Why It Matters
It's nicer. Sand in the car can be messy. And while kids and cars do usually equal messes — it's an occupational hazard — anytime we can reduce the mess, we end up with happier people.
It's better for your appliances and drains. Since the sand will potentially follow you home, it's better for your washer, dryer, and drains, if you can mitigate how much beach sand comes in the house. A little planning and care can prevent a huge repair bill later!
Over time and six sandy kids later, we've learned a few helpful things about making beach sand clean up a little easier. If clean up is easier, it's more fun to go to the beach. And we get to go more often.
Talk about a win-win!
What You'll Need
In order to get the sand off at the beach, you're going to need a few things. Which ones will depend on how and where you want to clean off the sand.
Supplies:
dry beach towels – use dry towels in conjunction with water. Towels alone, won't get off the beach sand.
water and a water basin – you can also use the showers at the beach, but these are a bit tricky with kids and don't always work, plus there's usually a line.
baby powder – It really does work for dry sand. If you or the kids are wet and sandy, wait until everyone is dry.
air – Air is your friend. It will dry the sand from bodies and clothing, making it easier to remove.
Pro-tip: I've also made a point to buy sand-free gear, like this beach bag to reduce the amount of sand that comes home with us. It really works! Our first one lasted us more than five years before the handle broke, probably due to overstuffing.
Methods
There are several methods for cleaning off beach sand at the beach and at home or hotel. Which you use will depend on what resources you have available to you.
At the beach
When we're at the beach, we let the kids play to their hearts' content. There have been occasions when we didn't plan to swim, but the kids come home drenched — and sandy — anyway. We're okay with that. I figure it gives us street cred as cool parents.
Or at least counts as a happy memory.
We have a couple ways to deal with sand on site: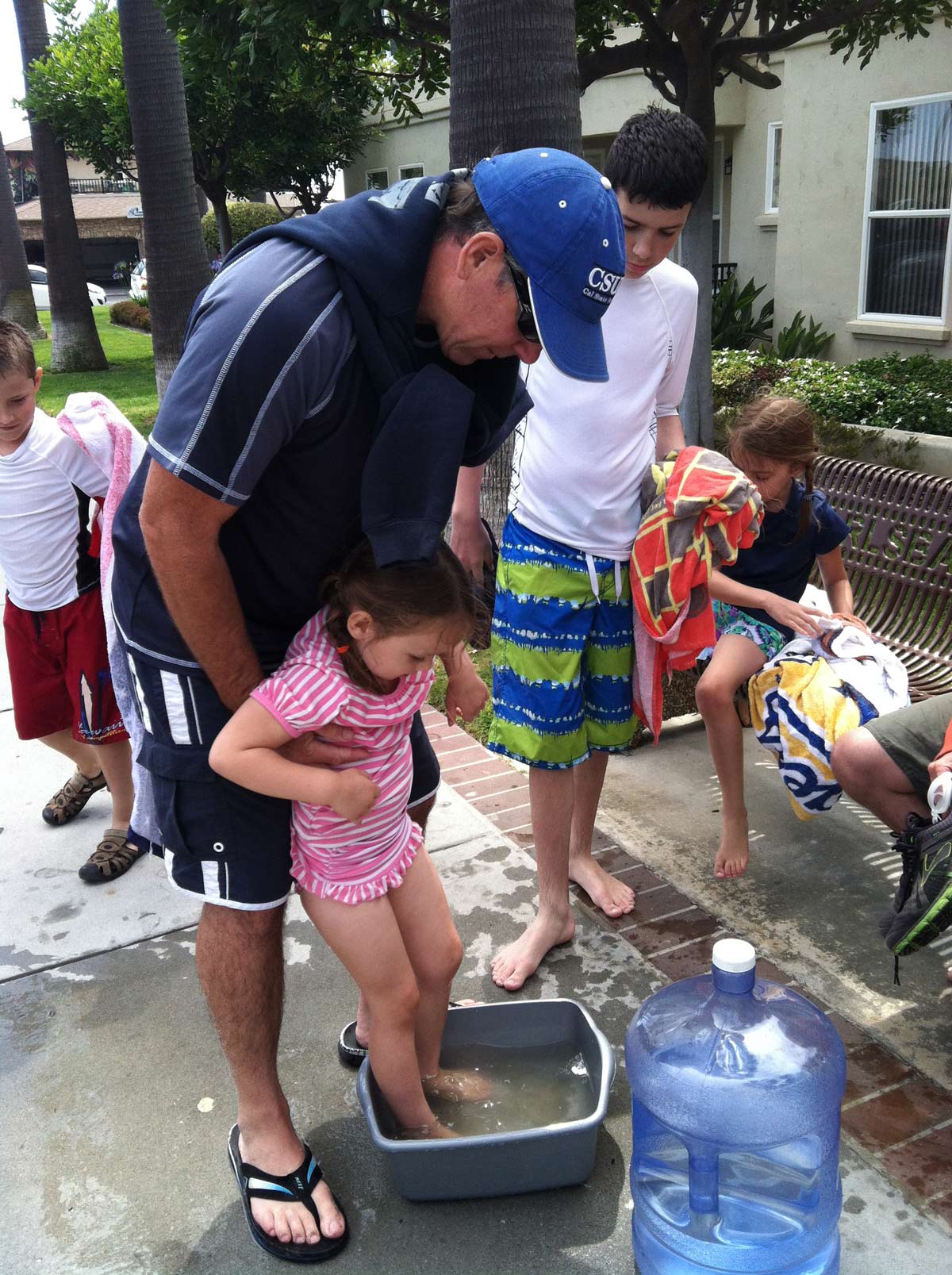 Water washing – While there are often showers at our San Diego beaches, sometimes they don't work or they just aren't very useful to get kids' feet really clean.
Instead, one of our favorite tricks is to bring a washtub and a bottle of water to wash off sandy feet before we climb back in the car. Obviously, you need to plan ahead for this one. But, it's a great trick.
Pour water into the wash basin (or get it from the ocean) and have kids rinse off in the tub and dry them off quickly.
Pro tip: do this away from the shore and sand so that the kids don't get sandy immediately after you've washed them off.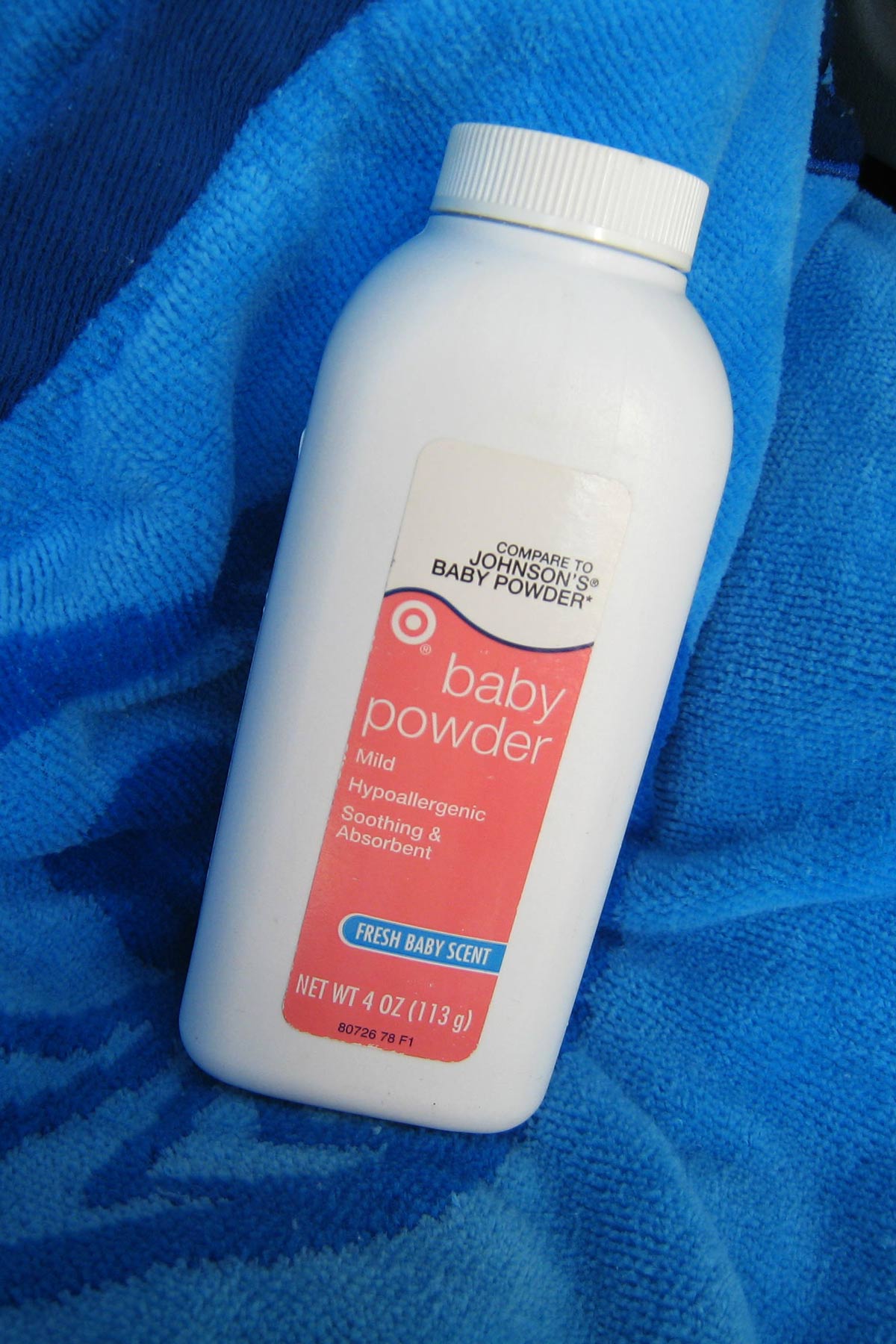 Baby powder – A more easily portable option is to bring baby powder.
If your skin isn't wet, but sand is still sticking, just rub baby powder on your feet and the sand will fall right off.
I don't like the smell of baby powder, so I prefer the water option, but it does work. I usually keep a bottle of baby powder in the car so that we have something for those impromptu trips.
Remember that baby powder can be dangerous for children to inhale, so keep it out of the reach of kids.
At home or hotel
Despite my best intentions, sand still comes home with us. Here's how you can clean off the beach sand once you get home or back to your hotel.
Dry out – Once we get home, I have everyone change out of wet and sandy things. Then we lay the clothing out on the wall in the backyard to dry. Once they are dry, I can shake off the sand lickety-split.
Tossing wet sandy clothes into the washer just doesn't work. The end result is sand in the washer, sand in the dryer, and sand in the clothes. Dry sand is much easier to get rid of.
Keep these strategies in mind:
Have as much fun at the beach as you can, just try to leave as much of the beach sand there as possible!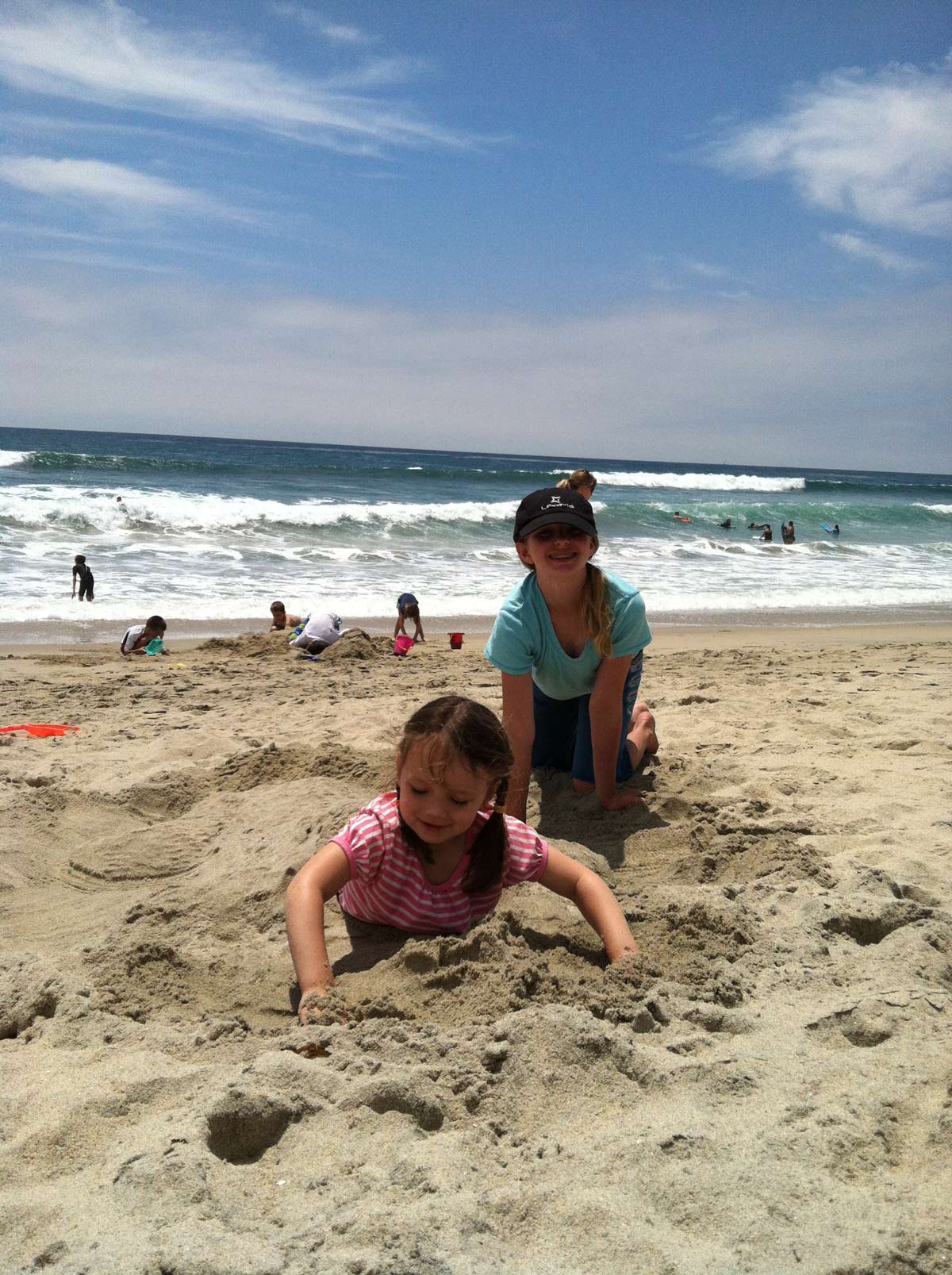 More Beach Tips
This post was originally published on July 9, 2013. It has been updated for content and clarity.