How to Get the Sand Off When You're at the Beach
As an Amazon Associate I earn from qualifying purchases. For more details, please see our disclosure policy.
Got sandy feet at the beach? Here are a few tricks for dealing with sand: water, baby powder, and time.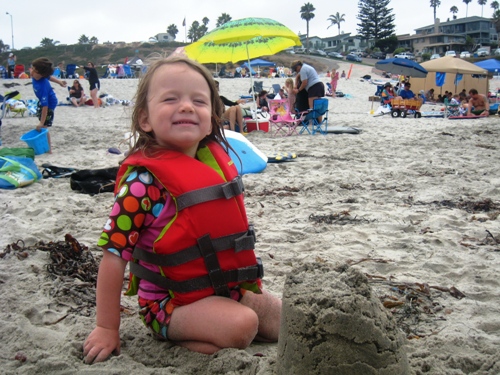 One of my kids' favorite things to do at the beach is to play in the sand and build castles, forts, moats, and other sandy constructions. Second to that, of course, is body surfing.
They have a TON of fun in both pursuits, heading home with tired children and happy hearts. Unfortunately, one of the other things that we take home — in abundance — is the sand. It seems to be everywhere!
Over time we've learned a few helpful things about making sand clean up a little easier. If clean up is easier, it's more fun to go to the beach. And we go more often.
Tricks for dealing with beach sand:
On site: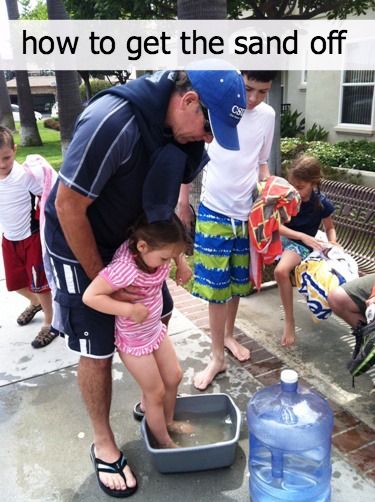 When we're at the beach, we let the kids play to their hearts' content. There have been occasions when we didn't plan to swim, but the kids come home drenched — and sandy — anyway. We're okay with that. I figure it gives us street cred as cool parents.
Or at least counts as a happy memory.
We have a couple ways to deal with sand on site:
Water washing – One of our favorite tricks is to bring a washtub and a bottle of water to wash off sandy feet before we climb back in the car. Obviously, you need to plan ahead for this one. But, it's a great trick.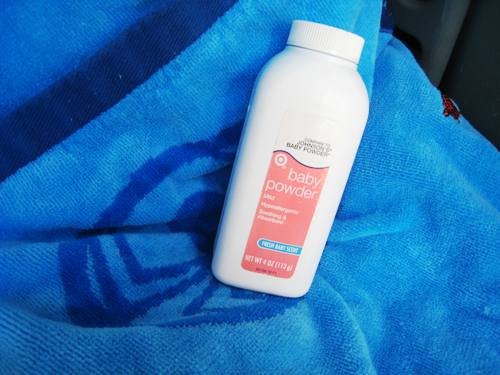 Baby powder – A more easily portable option is to bring baby powder. If your skin isn't wet, but sand is still sticking, just rub baby powder on your feet and the sand will fall right off. I don't like the smell of baby powder, so I prefer the water option, but it does work. I usually keep a bottle of baby powder in the car so that we have something for those impromptu trips.
Once home:
Despite my best intentions, sand still comes home with us.
Dry out – Once we get home, I have everyone change out of wet and sandy things. Then we lay the clothing out on the wall in the backyard to dry. Once they are dry, I can shake off the sand lickety-split.
Tossing wet sandy clothes into the washer just doesn't work. The end result is sand in the washer, sand in the dryer, and sand in the clothes. Dry sand is much easier to get rid of.
Got a trick to get the sand off?
This post is part of the DIY on a Dime: Summer Fun series. For more ideas on how to enjoy the summer holidays on a budget, check out the list.

I know what we're gonna do this summer.