A Travel Toilet Seat for Potty Training
As an Amazon Associate I earn from qualifying purchases. For more details, please see our disclosure policy.
Potty training can be challenging at home. So can family travel. Put the two together and it can be downright overwhelming. But a Travel Toilet Seat for potty training can make it easy to pack up your toddler or preschooler without fear.
Whether you use this potty training travel kit for family vacations, Day Trips, or simply running errands about town, it's a good thing to keep on hand for small children.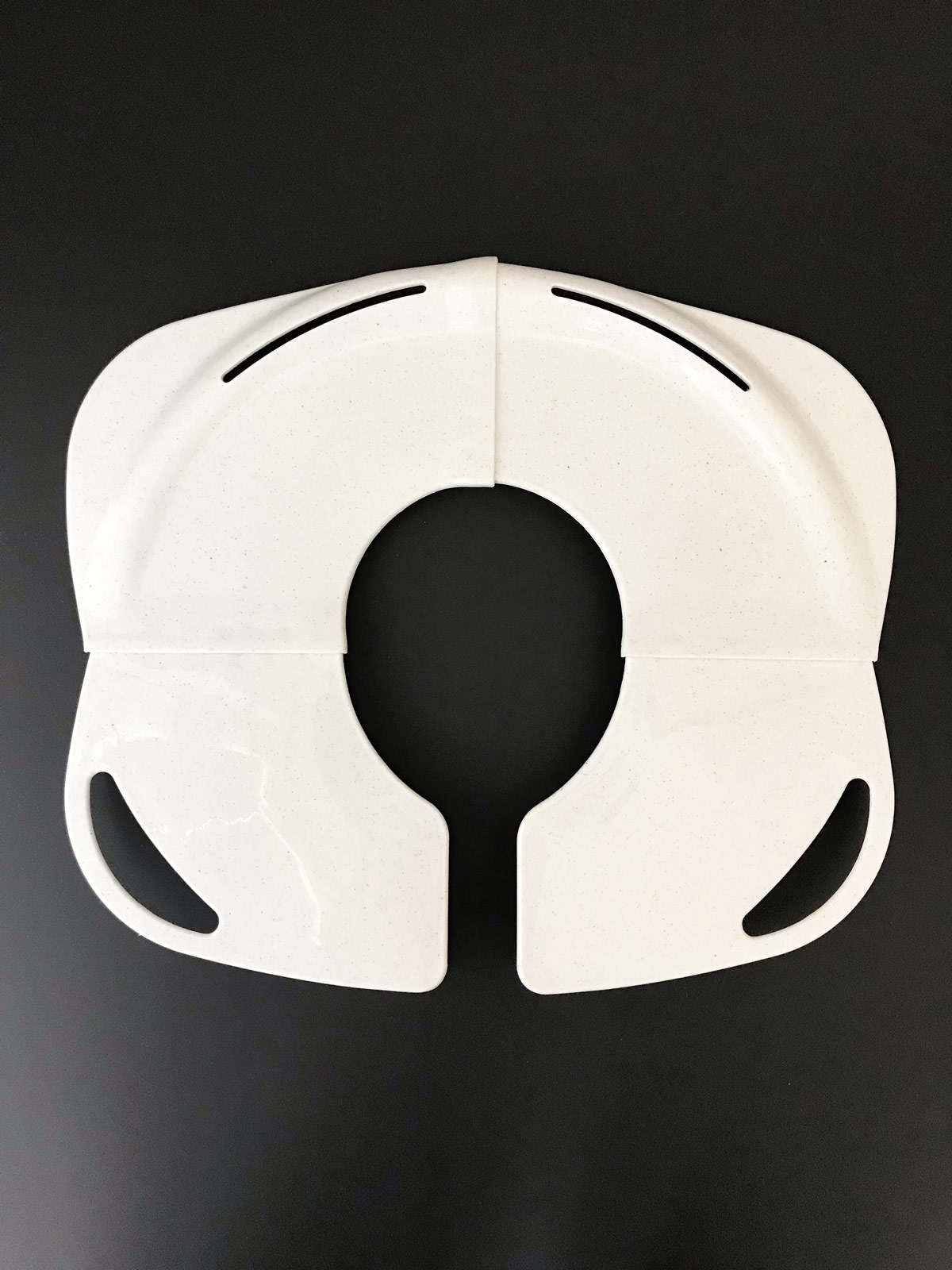 My first child was a boy. And then I had another boy. And another. And another. Four boys in seven years provided lots of excitement in my early years of parenting. Especially during potty training.
Actually, I didn't mind the potty training so much. In many respects, I looked at it as my husband's responsibility. He was the one to impress upon them the importance of good aim.
And when we were on family outings the fact that they could "stand and shoot" made it possible to avoid contact with questionable public toilets.
Until I had a girl.
I know some clever moms simply tote a potty chair around with them until their kids are old enough to care — and to hold it for long enough periods of time. But, that's not my vibe.
Instead, my friend Jessika, an experienced mother of a girl, gave us this travel toilet seat when our first daughter started to potty train. I was skeptical of its usefulness, but, Boy, did I become a believer fast.
What It Does
Not only does this folding toilet seat cover/insert fit most toilets, it also serves several purposes:
It acts as a barrier between my child and an icky public toilet.
It prevents my daughter from falling into said, icky public toilet.
Its handles give her something to hold onto when sat upon an icky public toilet.
It works as a potty training aid in more familiar away-from-home places, like Grandma's house.
The model we have came with a large ziptop bag. The toilet cover folds easily into fourths and slips neatly into the bag.
For years I kept it in my diaper bag for toddlers. As our kids grew, it also came with us to Europe as a convenient option for my young girls to manage strange bathrooms and avoid germs.
Travel Potty Kit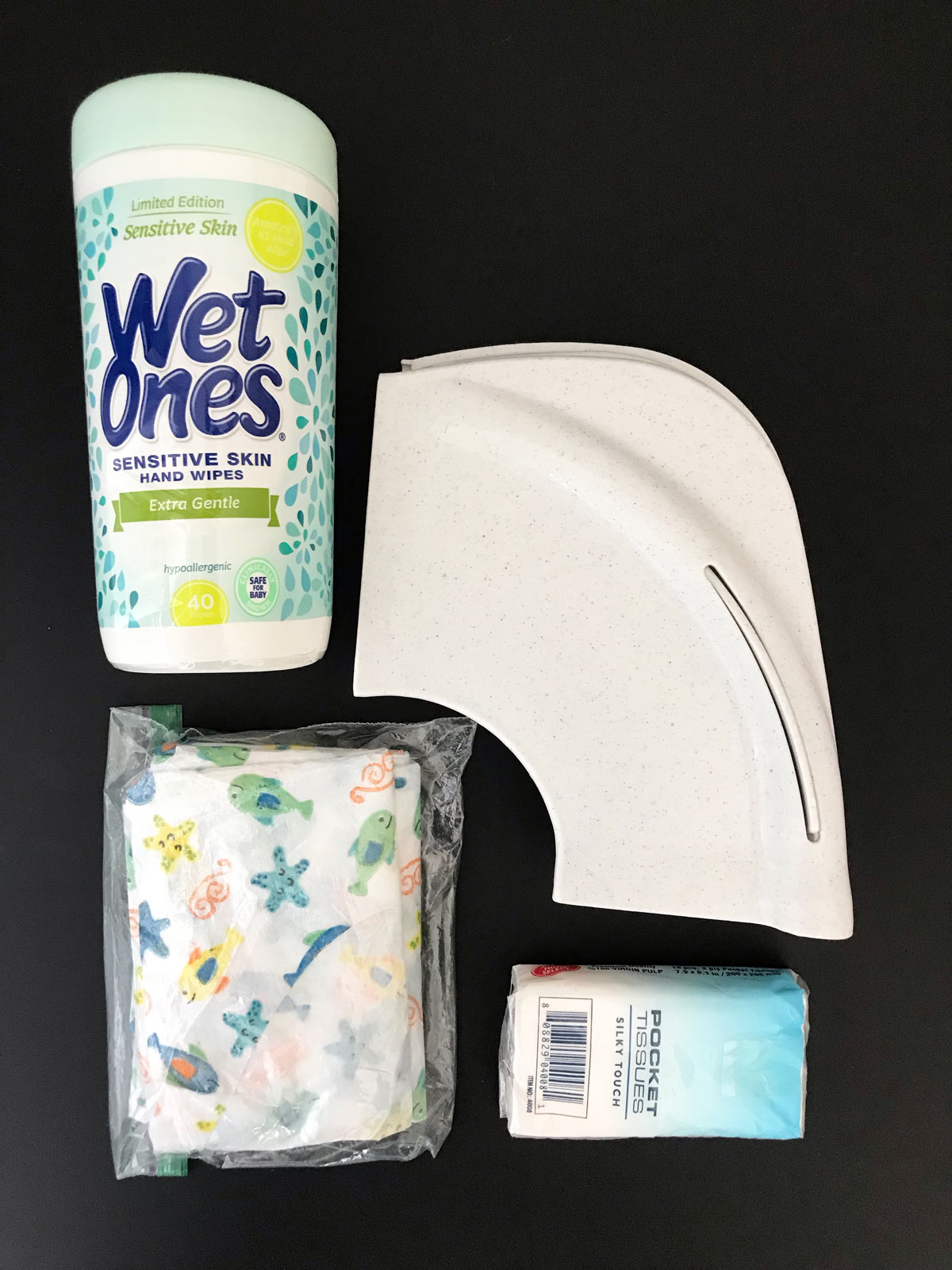 A travel potty kit is one of those Travel Essentials for Family Trips. You never know what facilities will be available to you or how clean they will be. Consider assembling a kit for your next day outing or family vacation.
You can include the following:
Store these items in a light weight tote bag that you can put inside a backpack, purse, or diaper bag. They come in handy and make life so much easier when you travel with kids.
Your little will feel so much more comfortable being able to continue good potty habits away from home short-term and longer term on vacation.
More Potty Training Tips
What works for you?
Leave a comment below and let us know what works for you.
This post was originally published on March 23, 2010. It has been updated for content and clarity.