A Travel Toilet Seat – Don't Leave Home Without It!
As an Amazon Associate I earn from qualifying purchases. For more details, please see our disclosure policy.
My first child was a boy. And then I had another boy. And another. And another. Four boys in seven years provided lots of excitement in my early years of parenting. Especially during potty training.
Actually, I didn't mind the potty training so much. In many respects, I looked at it as my husband's responsibility. He was the one to impress upon them the importance of good aim. And when we were on family outings to the park far from a public restroom? Well, I liked the method of finding a secluded tree. Obviously, this didn't work every time, but more often than not, we were able to avoid questionable public toilets.
Until I had a girl.
I know some clever moms simply tote a potty chair around with them until their kids are old enough to care — and to hold it for long enough periods of time. But, that's not my habit.
Instead, my friend Jessika, an experienced mother of a girl, gave us this travel toilet seat when FishChick started to potty train. I was skeptical of its usefulness, but, Boy, am I a believer!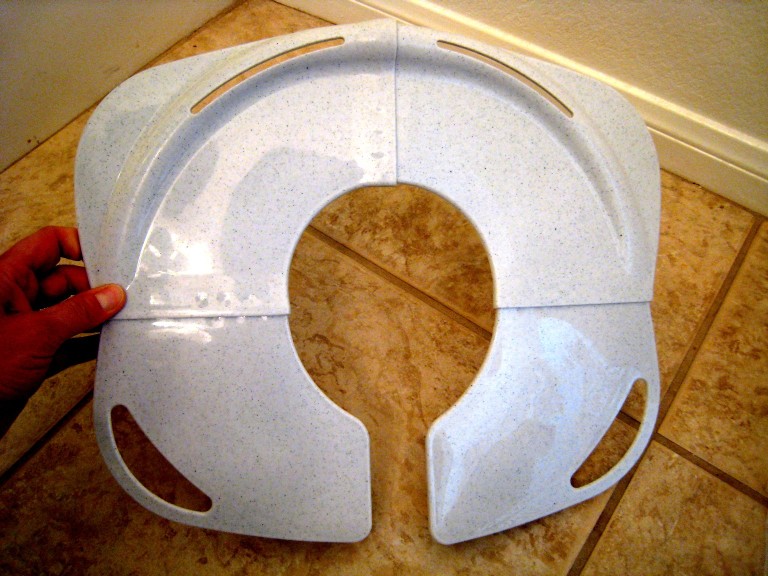 It's a folding toilet seat cover/insert. It fits most toilets and serves several purposes:
It acts as a barrier between my child and an icky public toilet.
It prevents my daughter from falling into said, icky public toilet.
Its handles give her something to hold onto when sat upon an icky public toilet.
The model we have came with a large ziptop bag. The toilet cover folds easily into fourths and slips neatly into the bag. I keep the whole package in my diaper bag and we're set for any potty emergency.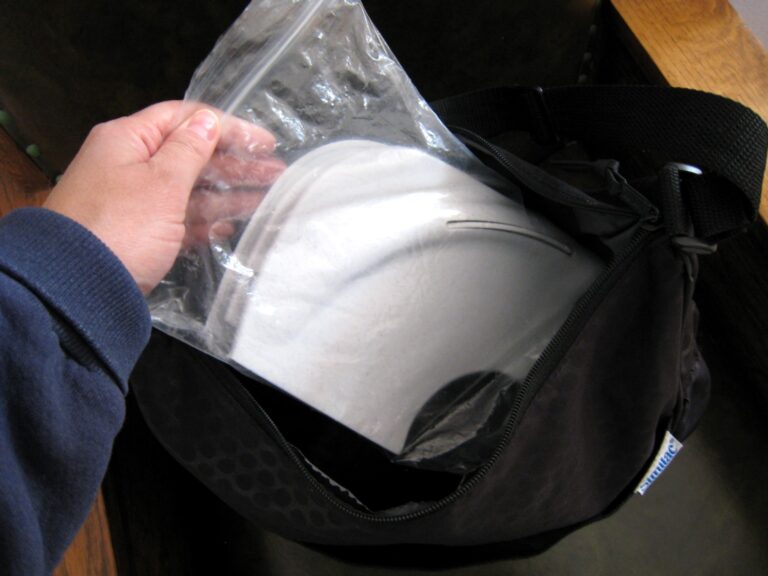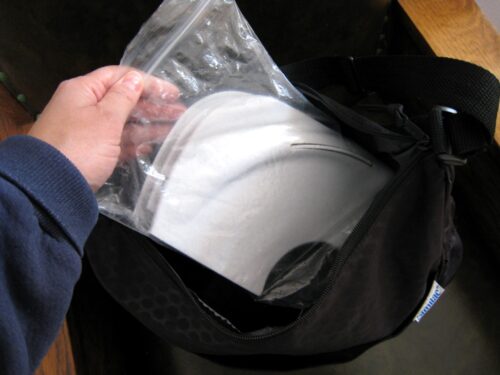 A travel toilet seat definitely works for me! I don't leave home without it.