Keep a Record of Valuable Possessions
As an Amazon Associate I earn from qualifying purchases. For more details, please see our disclosure policy.
Keeping a written record of your valuable (ie replaceable) possessions can save you a lot of stress if a natural disaster, theft, or fire strikes your home.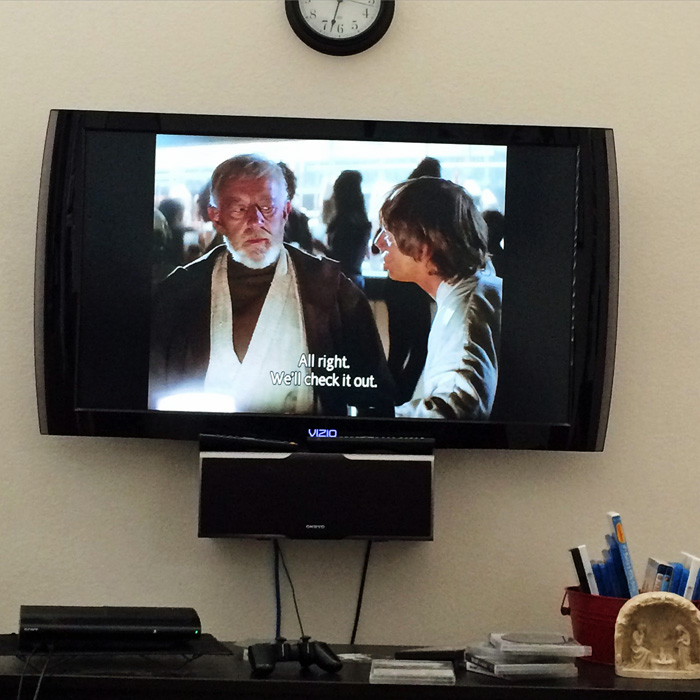 It's common knowlege that we frugalites like to make sure we get a good deal on the things that we purchase. There's also the understanding that we take care of what we have. No one wants to replace something unneccessarily. That's why buying adequate homeowner or renter's insurance is a wise way to protect your investment and personal belongings.
However, theft, fire, and natural disaster are events that could force any one of us into shopping for replacements.
Anyone who's suffered property damage and the subsequent insurance claims knows what a hassle it is to create a list of valuable possessions that need to be replaced. The insurance company can't replace your child's baby book or your wedding pictures, but they will often work hard and spend money to replace the lawn furniture that got sucked up into a cyclone or the tv that was stolen.
However, if you don't really know what you had or what it was worth, you may be on your own to replace it.
That's why it's good practice to keep track of what you own.
A quick way to document your possessions is to walk your home with a video camera and capture on film all those special items. However, if you ever do need to file a claim, you'll still need a written record with a description of the item, serial number, date of purchase, place of purchase, and purchase price.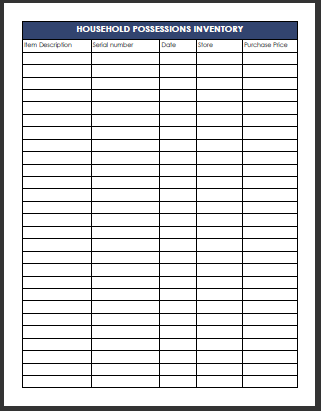 Download this free printable household possessions inventory. Now's as good a time as any to start a written record of your valuable household possessions. Log in what you already possess and then as you acquire new items, write down the information right away. And yes, it might take some time to catch up on the bookkeeping.
It could save you a lot of hassle as well as replacement costs in the event of loss of property.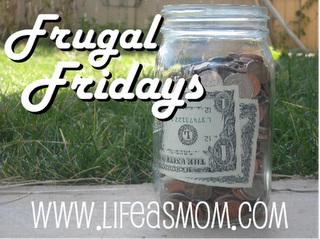 Today's Frugal Friday!